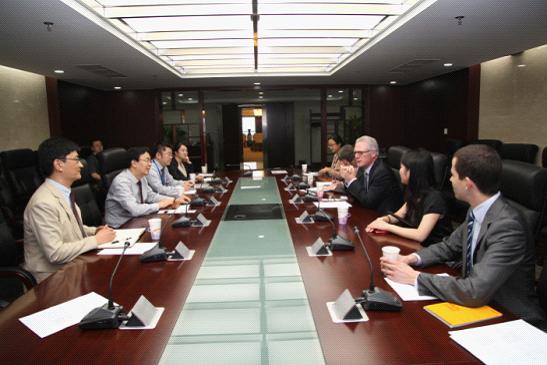 A delegation from New Zealand's Massey University visited the Open University of China (OUC) on June 6, 2013. The delegation included Vice-Chancellor Steve Maharey and four other people.
 Zhang Shaogang, deputy secretary of the OUC Party Committee, and Yang Yongbo and Chen Haishan, director and deputy director of the OUC
Department of International Cooperation and Exchange, welcomed the delegation. Founded in 1879, Massey University has a history of more than 130 years. It is now the biggest boarding university in New Zealand, with three local campuses. Massey University provides blended learning with a total of 440 academic programmes for overseas students. It focuses on student-centred teaching activities with emphasis on teaching quality and high learner satisfaction. Massey University has established an Admissions Office to help improve the university's global standing.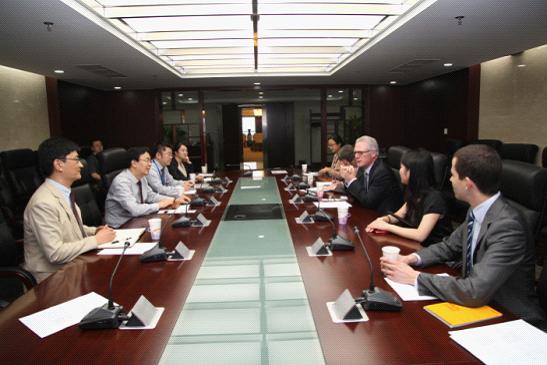 Vice-Chancellor Steve Maharey and Deputy Secretary Zhang Shaogang have conducted in-depth discussions on the matter of cooperation between the two sides. Massey University's most popular programmes are Social Sciences, Business, Sciences, Health and Creative Arts. Massey University has been developing its distance education programmes for more than 50 years and is now looking to a positive future in online learning. Deputy Secretary Zhang Shaogang introduced three training courses as part of the "Training for Online Learning Practitioners" project (a cooperation between the OUC and the Open University UK), Online Course Design, Learner Support, and Tutoring Online, all of which offer online courses and online/offline training. He also mentioned the international Chinese teaching center in Latvia, which has been set up independently by the OUC. According to Zhang, although the Chinese government doesn't recognize foreign degrees acquired through distance education, it encourages domestic higher education institutions to provide online learning resources, and the two sides should try their best to explore new areas of cooperation.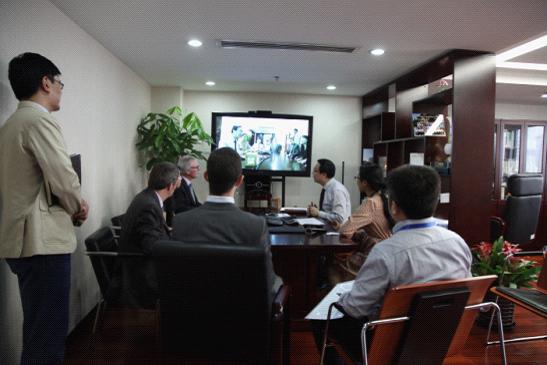 Vice-Chancellor Steve Maharey of Massey University experiences the OUC's video conference system
Vice-Chancellor Steve Maharey praised the OUC's digitalization efforts and promised future academic exchanges with the OUC. He hopes that the two sides will keep in regular contact via video conference and pursue cooperation in a range of areas.