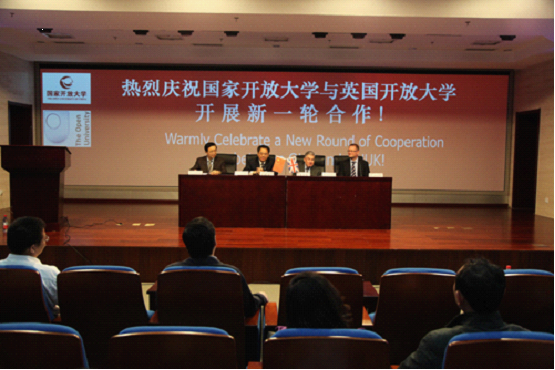 On May 9, 2013, the OUC and the Open University, UK (OUUK) signed a strategic cooperation memorandum in Beijing.
According to the memorandum, the two sides will explore the development
 of online distance education based
on modern information technology and cooperate in areas such as educational capacity, teaching resources, training for online learning practitioners, and academic exchange, in order to provide high quality university education and learning resources for students who want to follow their dreams and realize their potential.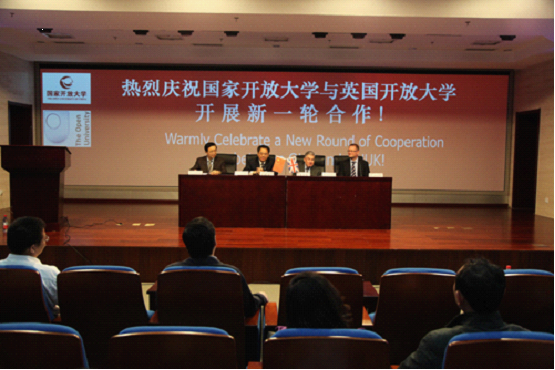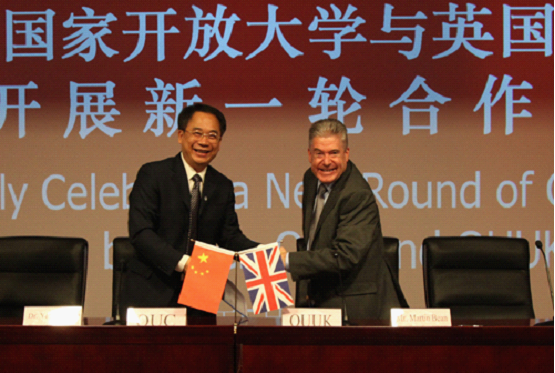 President of the OUC Yang Zhijian and Vice-Chancellor of the OUUK Martin Bean sign the strategic cooperation memorandum 
According to President Yang Zhijian, increased cooperation will help the OUC to draw on the OUUK's experience, ideas and practices, so as to upgrade its educational capability, level and quality. 
Martin Bean commented that, as practitioners integrating technology and education, the two sides should endeavor to provide high quality services for students and strive to achieve win-win cooperation.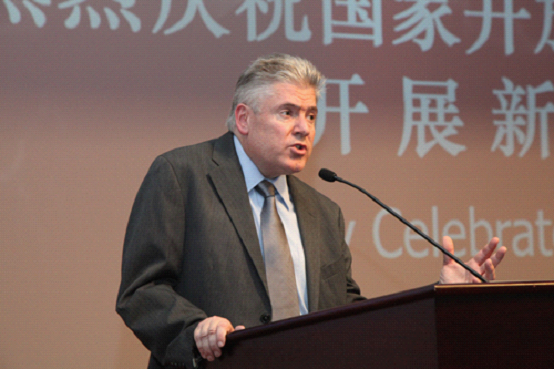 After the signing ceremony, Martin Bean delivered a speech entitled Open University, Open Innovation to all the OUC staff. He introduced the OUUK's experience in the field of online learning and the latest information about MOOCs. He described the strategic cooperation between the two sides and the opportunities for the OUUK in China. 
The OUC and the OUUK enjoy a long history of cooperation. In 2001, the two sides launched the Joint Production of General English Course. Put into public use in the spring of 2003, the course was well received by students and was selected as a "National High-quality Course" in 2007. In 2009, "Training for Online Learning Practitioners" project was introduced to improve the skills and capacity of online learning practitioners in the China radio and TV universities (CRTVUs) and other conventional universities. The project covers three modules: Learner Support, Tutoring Online and Online Course Design. All three are taught online and have received a high degree of appreciation from online tutors and online learning practitioners. Four more courses are currently being developed, being Application of New Technologies in Education, Online Learning Tools, English for E-learning Practitioners, and E-research on E-learning. The course Application of New Technologies in Education had its first trial on October 15, 2012. In addition, the two universities are engaged in a variety of exchange and cooperation activities, such as the Sino-British scholarship and visits by different experts. 
Martin Bean is the fifth person to lead the OUUK. He is also on the Board of Trustees of the British Council and the Board of the Commonwealth of Learning. In 2012, he launched the Futurelearn platform, the largest platform providing open online courses in Britain.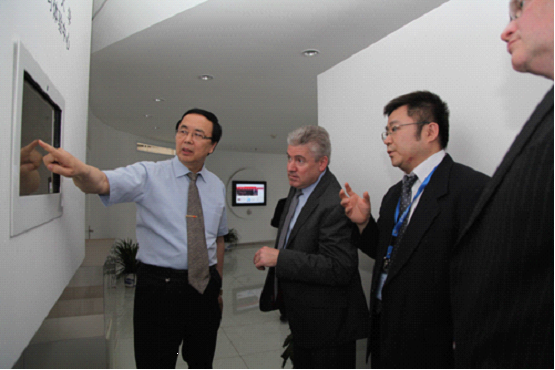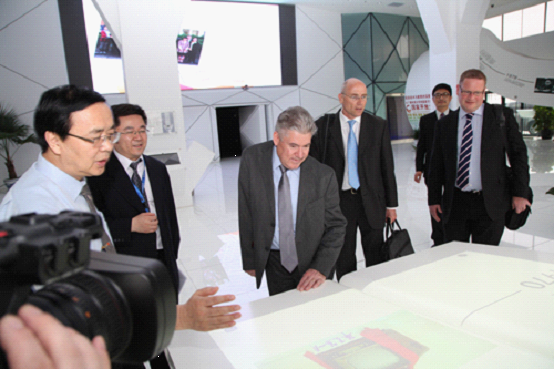 Martin Bean and delegates visit an exhibition on "Integrating Information Technology and Education: From CRTVUs to the OUC"
By Jin Hongyu and Yu Zhangli, the OUC