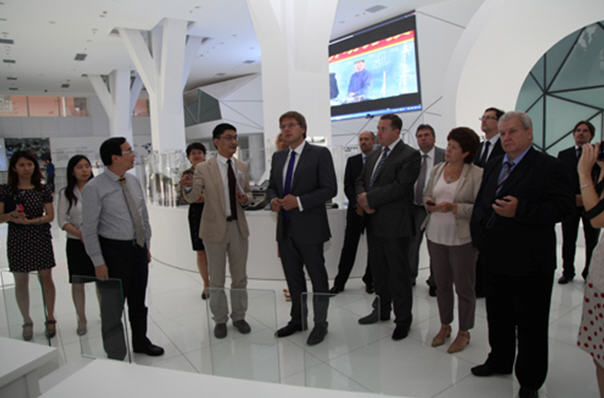 On June 25, 2012, a 13-member delegation headed by Nils Usakovs, mayor of Riga, visited the Open University of China (OUC). Vice President Zhang Shaogang met with the delegation along with Director Yang Yongbo of the Department of International Cooperation and Exchange, Vice Director Li Fujia of the ChineseLanguageCenter, Vice Director Wang Ying of the Research Institute of Open and Distance Education and other OUC colleagues.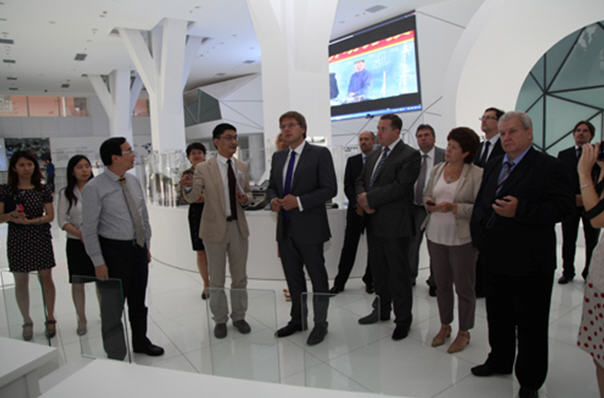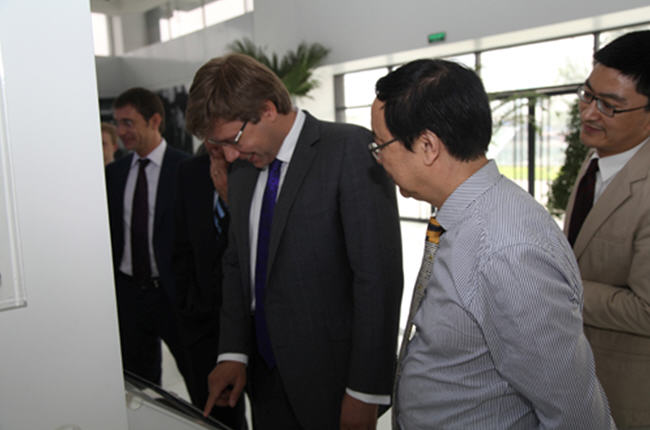 The highlight of the visit was the delegation's tour of the OUC exhibit "The In-Depth Integration of Information Technology and Education", which charts the history of the school's transformation from China Central Radio and TV University to the Open University of China. Delegation members showed great interest in the school's development process. They also had a chance to experience the "smart learning" facilities at the OUC Digital Experimental Learning Centre. Nils Usakovs spoke highly of the OUC's high-tech facilities and its core principles of openness, responsibility, quality, diversity and internationalization.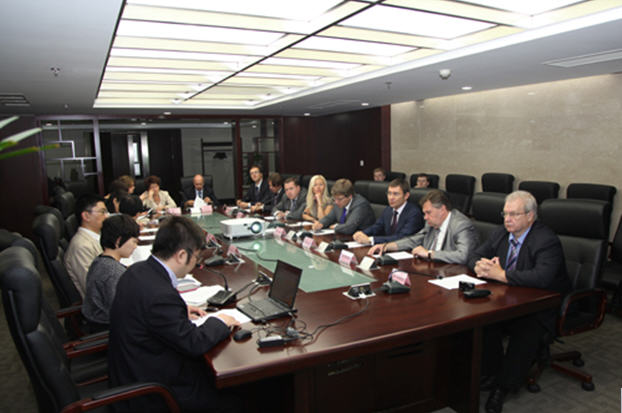 During the meeting, Yang Yongbo outlined the current state of the OUC and its strategic plan to transition towards a national open university. Li Fujia showcased the OUC's collaboration with international institutions to promote Chinese as a foreign language, including partnerships with California State University Long Beach, Centre national d'enseignement à distance (CNED) of France, Indonesia's Victor Learning Centre and Editions You-Feng of France. Li also included a presentation of related teaching resources.  
Nils Usakovs noted that Chinese is becoming a popular language across the globe, and with the increase of Chinese tourists traveling overseas, there is an urgent need for more Chinese-speaking tour guides in Riga. With very few Chinese language teachers and resources available locally, Usakovs hoped to leverage the OUC Chinese Language Centre teaching platform to launch online Chinese language education, and proposed pilot applications in primary and secondary schools. Both Nils Usakovs and Zhang Shaogang expressed their commitment to pursuing this joint project.

Riga is the capital of the Republic of Latvia. Located at the center of the Baltic region and at the junction of Western Europe, Russia and Scandinavia, the port of Riga is of great strategic significance.
By Dai Jing,the OUC