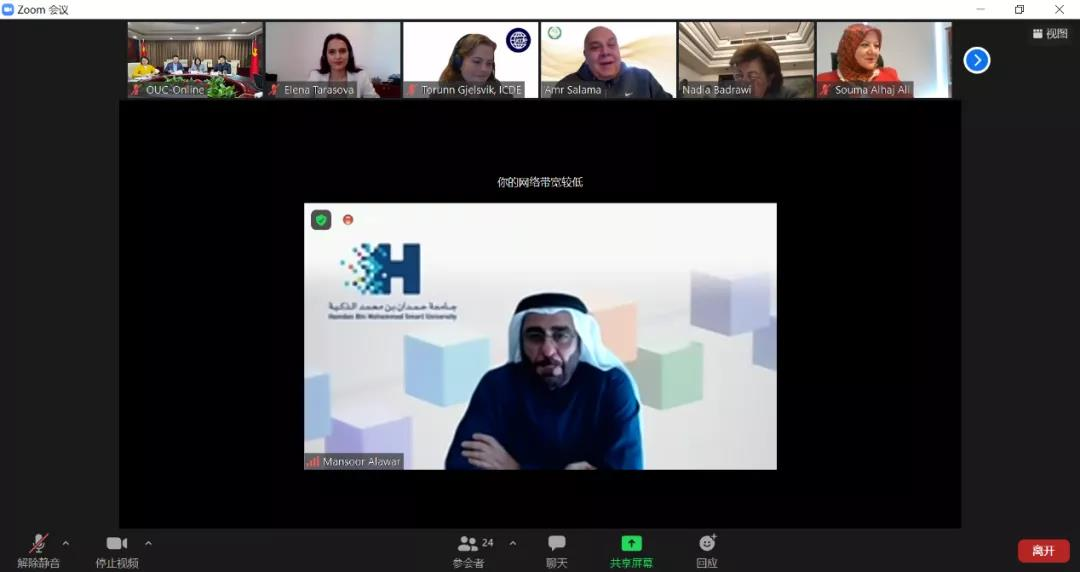 The presidents' meeting of the Consortium for Benchmarking Framework and Data Set for Online, Open, Smart and Technology-enhanced Higher Education (Consortium for Benchmarking Framework in short) sponsored by Hamdan Bin Mohammed Smart University (HBMSU) was held via video conference on 10 January 2022. Fan Xianrui, vice president of the Open University of China (OUC), attended the meeting.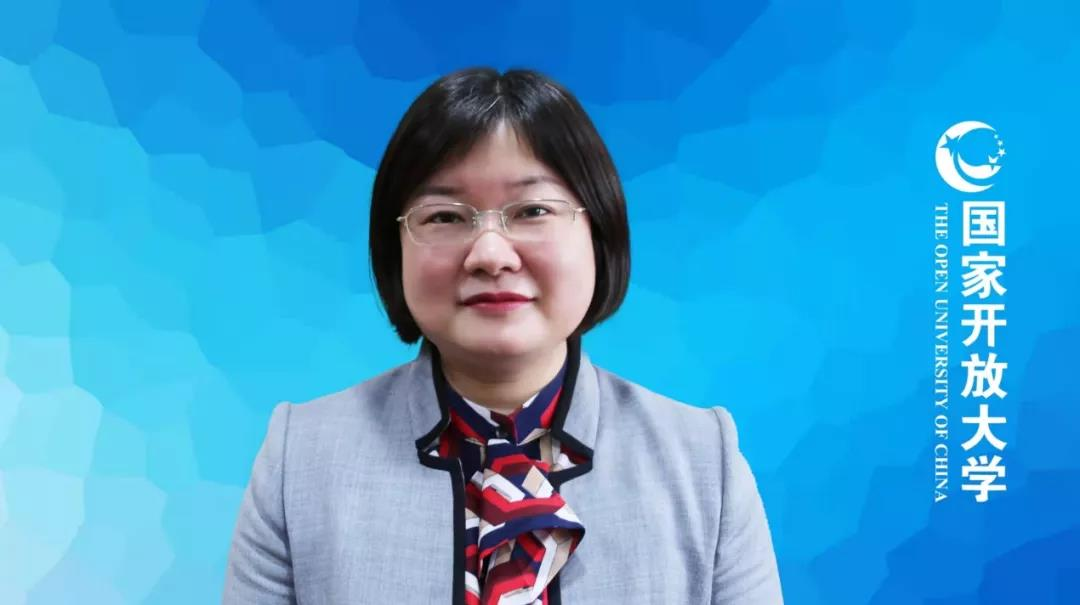 The Consortium for Benchmarking Framework was jointly initiated and established by HBMSU and nine other universities and international organisations in 2019 to meet the global need for quality assurance in online education. The initiative aims to establish and promote common understanding and criteria for ongoing quality enhancement in their respective educational systems and facilitate the sharing of best practices, under the overall motivation of achieving UN Sustainable Development Goal (SDG) 4: "Ensure inclusive and equitable quality education and promote lifelong learning opportunities for all." The OUC joined the Consortium for Benchmarking Framework in February 2021 by invitation of the HBMSU and under the approval of the Chinese Ministry of Education.
The agenda of the presidents' meeting included "Introduction by new members," "Presentation of the draft pilot implementation report," "Website launch," and "First cycle of implementation." 
The participants of the meeting also included representatives of international organisations such as the secretary general of International Council for Open and Distance Education, the secretary general of Association of Arab Universities, and the president of the Asian Association of Open University, as well as the rectors of International Telematic University UNINETTUNO and Universitas Terbuka, and the president of Asia e University.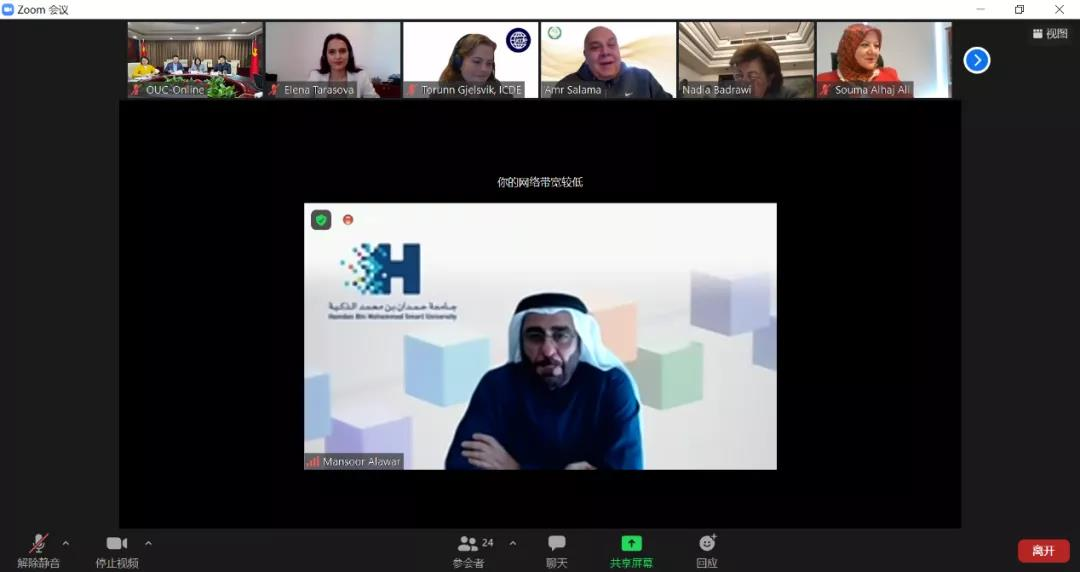 By Hou Songyan, OUC