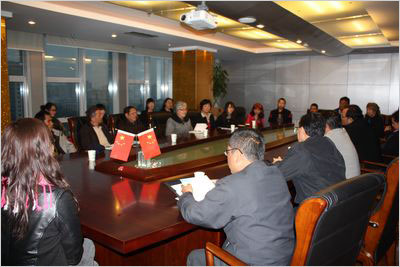 On 17 October 2010, a delegation of 16 members from Universitas Terbuka led by Samsudin, governor of Bangka province, Indonesia, visited the OUC's Experimental School. Chen Juan, vice dean of the Experimental School, and Li Yawan, director of the International Cooperation and Exchange Division, gave them a warm reception.
The delegation visited the school's history exhibition, classrooms, computer rooms, and monitoring rooms. They were briefed on the development of the OUC system, including teaching and administration. Eight students, tutors and teaching assistants from the experimental school had cordial discussions with the members of the delegation.
Chen Juan, deputy dean of the experimental school, talked about the status of the experimental school and answered questions raised by the delegation, covering the supply of study facilities, self-directed study, face-to-face tutorials, the guarantee of students' quality, and the OUC's training and preferential policy for students living in remote areas and the unemployed.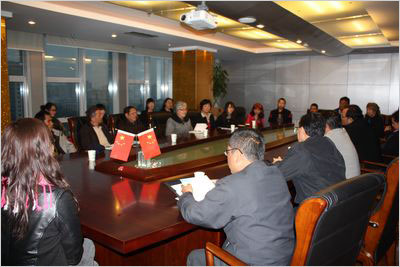 The visit has strengthened the understanding of the two sides and enhanced their friendship, laying a good foundation for future cooperation on distance education between the two countries.
By Dai Jing, the OUC