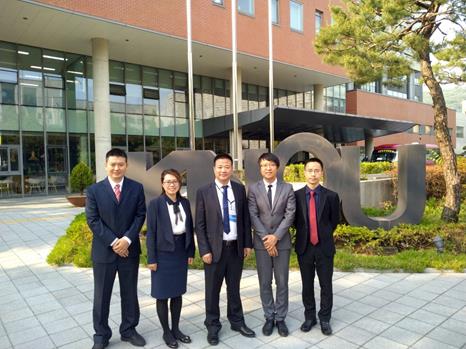 The 9th KNOU-OUC-OUJ International Seminar was held in Seoul, South Korea, from 23- 24 May 2019.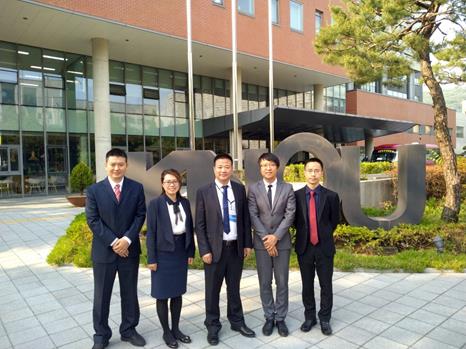 The seminar, sponsored by KNOU, had the theme of "Transforming Open Education with Innovative Technologies". Yang Xiaotang, vice president of the Open University of China(OUC), Su Noh Ryu, president of the Korea National University (KNOU), Shin Kisugi, president of Open University of Japan(OUJ), and several scholars from the three universities participated in the forum and shared their experiences.
Yang Xiaotang, vice president of the OUC, addressed the forum. He said that China, Japan, and South Korea are all important countries in Asia. The establishment of the forum mechanism for distance education among the three countries' has great significance and far-reaching impact in terms of enriching cooperation in the field of education and open distance education between China, Japan, and South Korea. The OUC is willing to further strengthen cooperation with the KNOU and the OUJ. From the perspective of maintaining the diversity of Asian civilisations, it will pay more attention to observation and thinking, look back on the past, look to the present and look forward to the future, further strengthen exchanges and mutual learning, jointly promote the construction of open universities in Asia, and provide programs, models, and typical Asian case studies for the development and innovation of distance education around the world. Su Noh Ryu, president of KNOU, and Shin Kisugi, president of the OUJ, expressed good wishes for the forum. They affirmed the positive role of the distance education forum in promoting three-sided cooperation. They hope to use the forum to discuss the opportunities and challenges faced by the three universities engaging in distance education.
At the meeting, scholars from the three universities held academic discussions on technical support for learning and teaching, the practical application of cloud computing, and the application of technology in the teaching of science and technology courses and in examinations. All the scholars expressed their willingness to continue to make effort to carry out exchanges and discussions, share their experiences, and enhance mutual consensus so as to promote reform and innovation, enable the construction of an open and flexible educational model in the open universities of China, Japan and South Korea, realise the diversity of educational choices, and promote educational equality.
By Shao Yunda,OUC