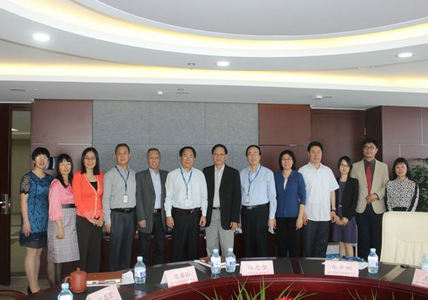 On May 6, 2016, a delegation of four people headed by Associate Vice President and Professor Ip Yiu-keung from the Open University of Hong Kong visited the Open University of China (OUC). OUC President Yang Zhijian, Vice President Zhang Shaogang, and heads from relevant departments met with them and discussed cooperation issues. Both sides had an in-depth and pragmatic discussion on how to promote further cooperation and exchanges between them.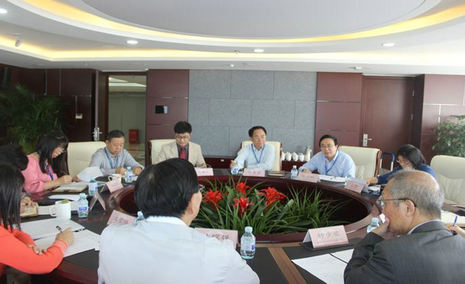 During the talks, they shared their thoughts on the orientation of running a cooperative school to capitalize on their respective advantages. They negotiated jointly opening a Master's degree programme for Education and Commercial Law. Both sides will, in the near future, determine the curriculum, standards, and teaching methods for the two Master's degrees. President Yang Zhijian said that he hoped the OUC could further improve its capabilities in graduate education through cooperation with the Open University of Hong Kong. It is expected that the practical experience in graduate education of the two schools can be enriched, forming a web-based model and method for graduate student education.
Later, the two sides discussed cooperation between the OUC, the Open University of Hong Kong, and Hong Kong Pei Hua Education Foundation. The three parties will work together to take targeted measures in poverty alleviation in poverty-stricken areas in the Midwest based on the Boosting Education and Ability Programme for Migrant Workers to Help Realize Their Dream of Pursuing Further Education.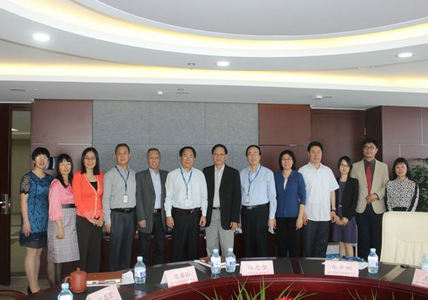 Yang Zhijian added that the OUC will actively support the role of the Open University of Hong Kong as the Chair unit of Asian Association of Open Universities (AAOU), actively participate in the joint construction and sharing of the "ASIAN MOOC" platform set up by AAOU. They will share premium courses and other online educational resources with AAOU members. By adhering to the education and culture development strategy of the "One Belt One Road" initiative, they will work together with the Open University of Hong Kong to make contributions in promoting national quality curriculum resources to the countries involved in the initiative.
In the end, Professor Ip Yiu-keung hoped that both sides could strengthen their relationship and communication in exploring more cooperation opportunities.
By Chen Na, OUC