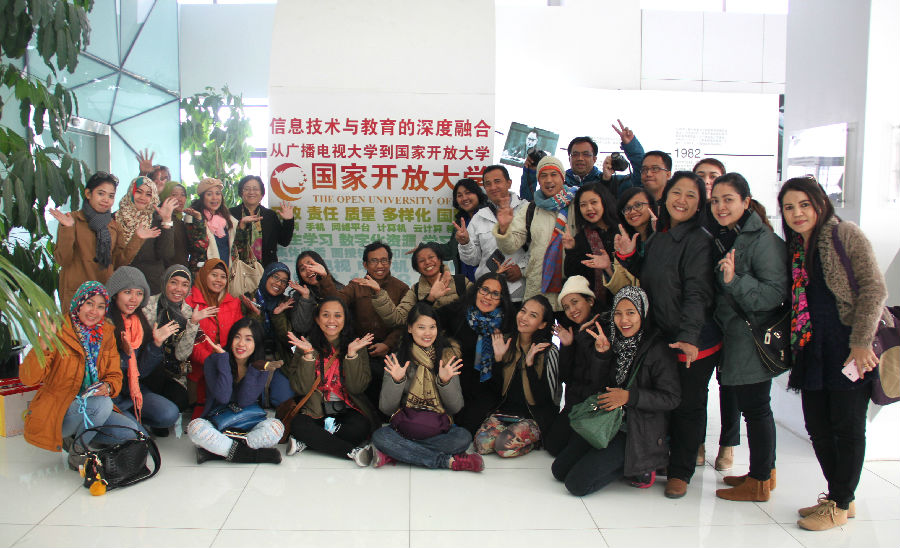 On March 26, 2015, about 35 postgraduates majoring in medicine and law from Soegijapranata Catholic University, Indonesia visited The Open University of China (OUC). As part of their visit they engaged in a series of profound discussions and dialogues on the topics covering the development of Chinese medicine, laws relating to Chinese medicine, distance education in China, etc. Professors from the School of Arts & Law, Chinese Language Centre of the OUC, and Liao Fulong, a researcher and doctoral supervisor at the Institute of Chinese Materia Medica China Academy of Chinese Medical Sciences, participated in the forum.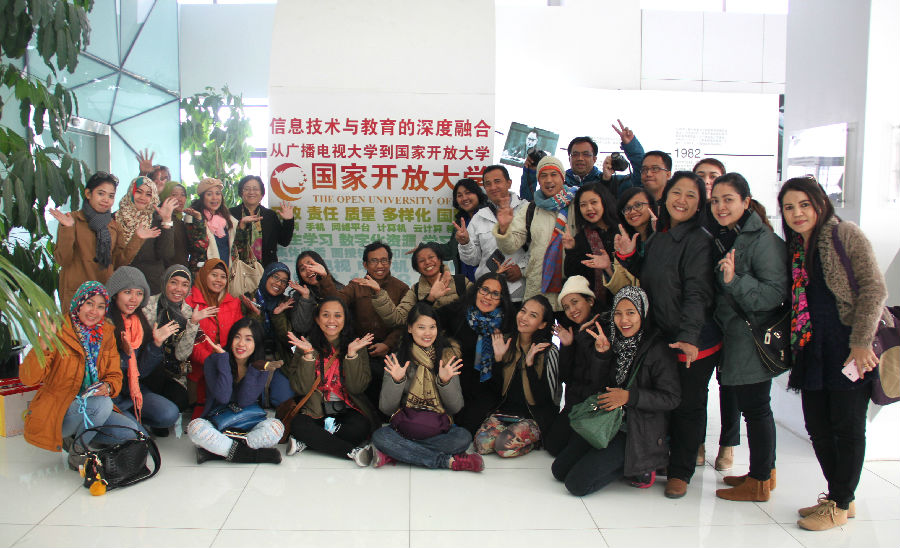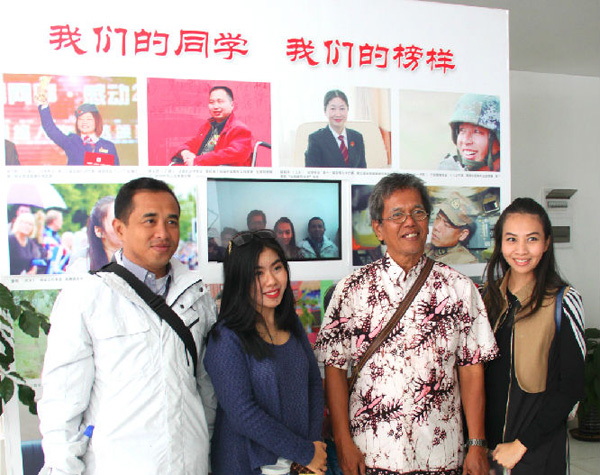 Students and Teachers from Soegijapranata Catholic University Visited the History Exhibition on "In-Depth Integration of Information Technology and Education – from CRTVU to OUC"

Professor Liao Fulong introduced the background of the development of Chinese medicine in China, as well as the relationship between Chinese medicine and Western medicine to the students and teachers from Soegijapranata Catholic University. Teachers from the OUC introduced the work currently being conducted at the OUC and legal knowledge relating to Chinese medicine. Both sides discussed how open and distance education has improved the development of Chinese language studies and medical education in Indonesia. Dr. Endang Wahyati, the lead professor of the students group, introduced the background of Soegijapranata Catholic University, and expressed a hope that the two universities will first be able to cooperate on different aspects of Chinese teaching and second use this cooperation to lead the charge in collaborations in other fields in the future.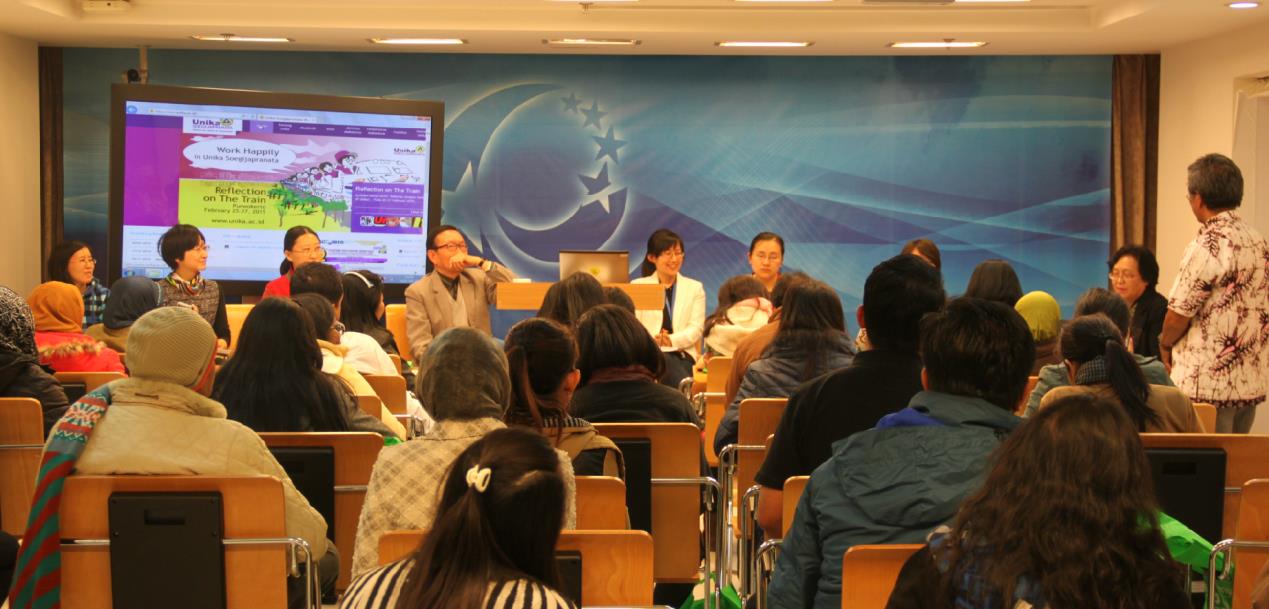 Teachers and students engaged in discussions


Kota Semarang is well known from the stories of Zheng He, who was the most famous Chinese navigator during the China's Ming Dynasty. Due to a serious illness to the second-in-command to the captain, when Zheng He sailed to South Asia, the fleet debarked in Kota Semarang. The second-in-command and his attendants did not survive and were buried in Kota Semarang. Zheng He was named Sanbao, which was the original name of Kota Semarang. Soegijapranata Catholic University (www.unika.ac.id) was established in August, 1982, and is a large institution of higher education in the Kota Semarang and Jawa Tengah. The institution currently has 11 undergraduate programmes and 9 postgraduate programmes.

                                                                                               Written by Zhou Jinlan

                                                                                               Photography by Chen Meng