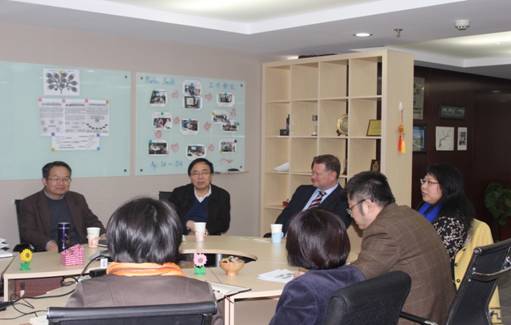 On January 14, 2015, Chief Executive Officer (CEO) Steve Hill and the Project Manager-China Julia Guangyu YANG of the Open University Worldwide, the Open University, UK (OUUK), visited the Open University of China (OUC). Zhang Shaogang, Vice President of the OUC, and the heads of the International Cooperation and Exchange Department, Research Institute of Open and Distance Education, and the Chinese Language Centre met with the guests and discussed how to promote exchange and cooperation between the two sides.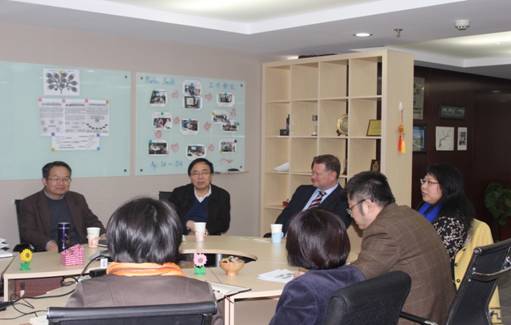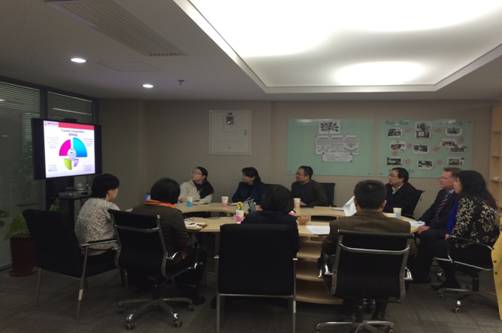 During the talks, the two sides exchanged their views on the progress and future development of existing cooperation projects. After discussion, they were able to reach a consensus on a number of points. Firstly, the two sides should strengthen mutual cooperation in training courses for e-learning educators. The OUUK will continue to send experts to offer guidance on curriculum development. Training courses should be made available both online and offline. The OUC is also encouraged to send students to the United Kingdom for short-term training. Both sides will promote cooperation between the OUC's distance Chinese learning platform and the OUUK's  OpenLearn platform. Furthermore, the construction of an online Confucius Institute should not be limited to teaching Chinese as a foreign language, but should also aim to enhance the learning and research of Chinese culture, and conduct cooperative training for Chinese language teachers. The OUUK will continue to welcome visiting scholars with the Sino-British Scholarship Programme to engage in learning and research in the UK. Both sides will share their experiences in creating "Five-Minute Lectures" and "60 Second Adventures" videos. Both teams will open "online dialogues" that take the form of video conferences. Zhang Shaogang also invited the OUUK to participate in the 2015 ICT Applications Show, which displays the OUC's achievements in integrating teaching and technology.

On May 9, 2013, the OUC and the OUUK signed a memorandum of strategic cooperation in Beijing. According to the memorandum, the two sides will strengthen their cooperation in the fields of educational capacity, teaching resources, training for e-learning educators, and academic exchanges.

                                                                                                       By Chen Na, the OUC