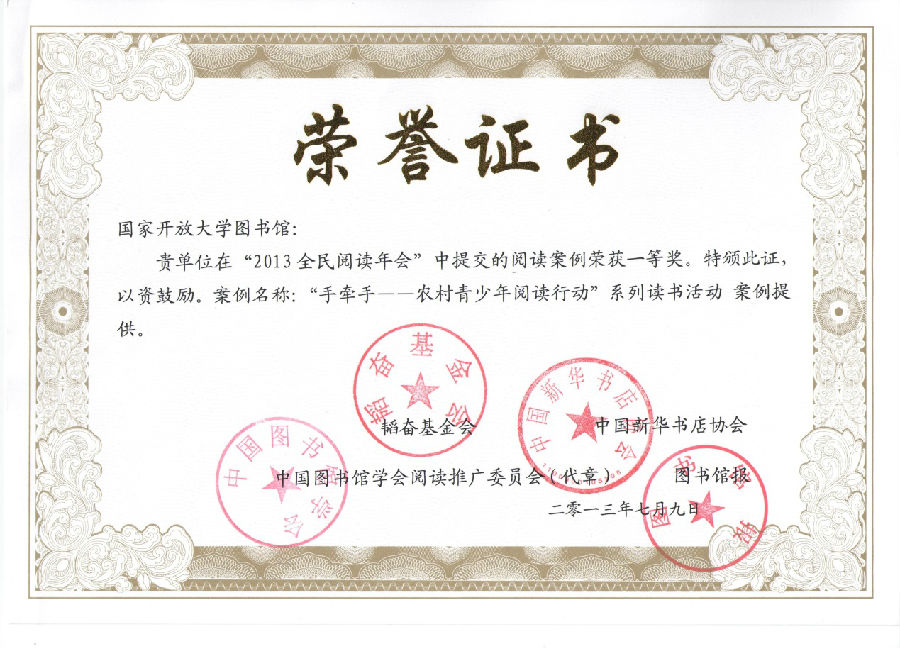 The Open University of China (OUC) Library's "Hand in Hand: A Reading Movement Among Rural Youth" recently triumphed over a field of 110 entries to win the top prize at the 2013 National Annual Reading Conference.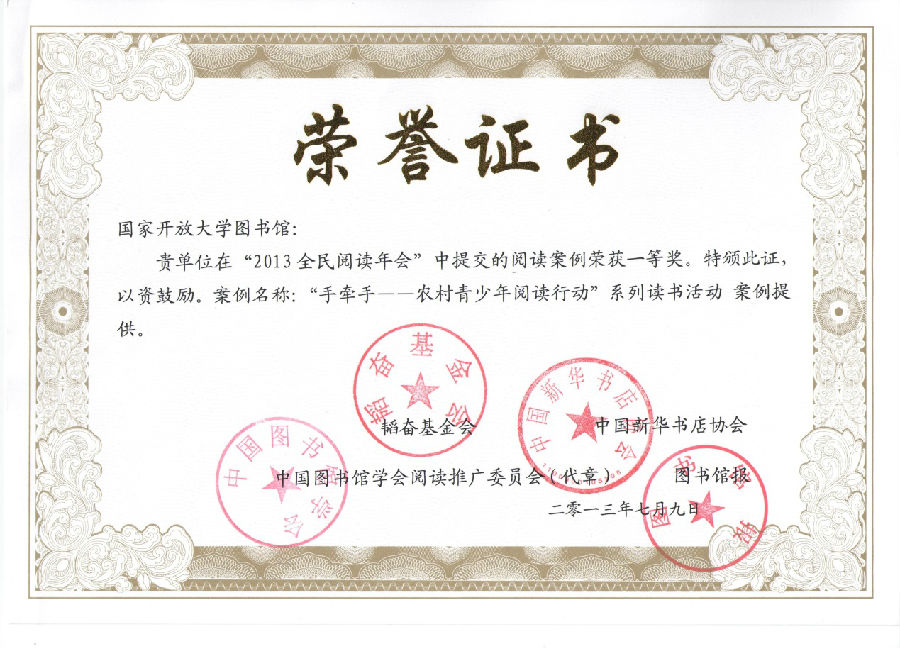 The conference was held at the Heilongjiang Provincial Library in Harbin from July 30 to August 1. It was co-hosted by the Taofen Foundation, China Xinhua Bookstore Association, Library Society of China's (LSC) Promotion Committee and China Library Weekly newspaper. More than 300 media and library representatives engaged in in-depth discussions about reading (both in traditional print and digital forms), digital publishing and cooperation between libraries and publishers. 
Many distinguished guests attended the conference, including Zhu Yongxin, vice president of the Central Committee of the China Association for Promoting Democracy, deputy secretary-general of the Chinese People's Political Consultative Conference (CPPCC) Standing Committee and vice president of the Chinese Society of Education; Nie Zhenning, member of the CPPCC National Committee and chairman of the Taofen Foundation; Yan Zhihong, deputy director of the General Administration of Press and Publication's Book Publishing Management Department; Wang Yuguang, LSC vice chairman and director of Peking University's Department of Information Management; Yang Peichao, LSC vice chairman and curator of the Chinese Academy of Social Sciences Library; Wu Xi, LSC Promotion Committee director; Liang Xiaosheng, a famous contemporary writer; Song Hongwei, director of the Heilongjiang Provincial Department of Culture and secretary of the department's Party Leadership Group; and Gao Wenhua, curator of the Heilongjiang Provincial Library.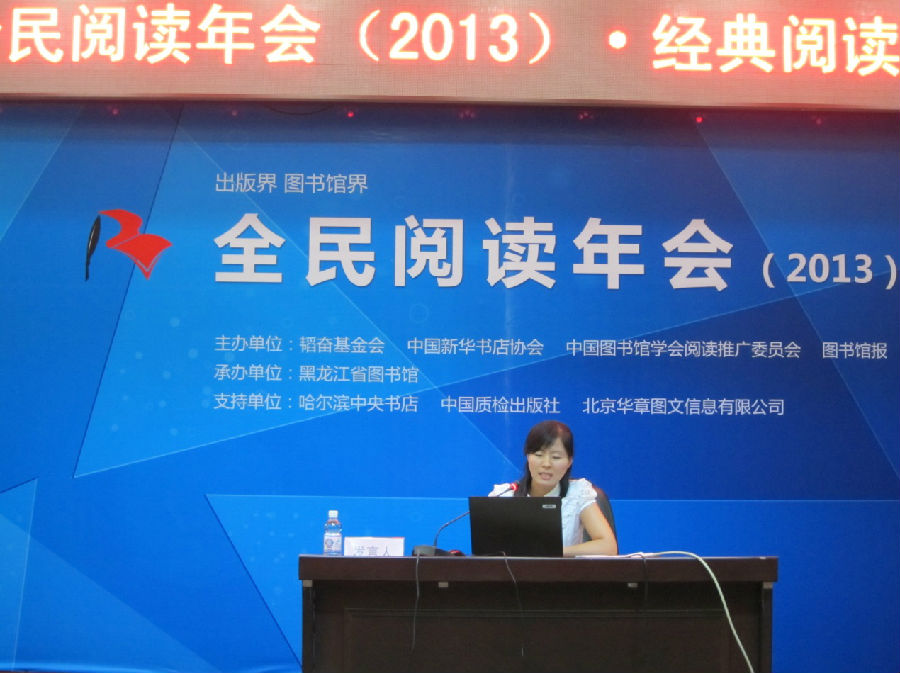 An OUC Library representative delivered a report titled Nurturing Rural Young Hearts with Good Books at the conference that shared experiences related to "Hand in Hand: A Reading Movement Among Rural Youth." By presenting an overview of the themes, major activities and experiences related to the movement, the report outlined the OUC's instrumental role in promoting reading nationally through its passionate and innovative efforts and the RTVU system, which were lauded by conference participants.
A China Library Weekly representative hailed "Hand in Hand: A Reading Movement Among Rural Youth" a success for providing rural youths with better learning facilities and reading resources. Efforts from the OUC staff and students have helped reignite a passion for reading and promoted education equality among people from all walks of life. The OUC report was also acknowledged as a valuable resource for the future development and promotion of reading nationwide.
The conference also held the "2012 Nationwide Libraries' Top Books" and "National Annual Reading Conference Prize-Winning Videos" exhibitions. The OUC entered a video related to "Hand in Hand: A Reading Movement Among Rural Youth" that was showcased in the latter exhibition.