On 16 June 2022, the Open University of China (OUC) held a meeting to discuss autumn 2022 enrolment. Li Song, OUC vice president; Gu Xiaohua, director of the Academic Affairs Department; teaching-department heads, and personnel from the Admissions Office of the OUC headquarters, attended onsite, while over 6,000 leaders and staff in charge of enrolment at OUC branches (schools) and study centres participated via video link.

Li Song stressed that this year stability is the top priority and progress is pursued while ensuring stability, with adjustments to structure, standardised operations, and enhanced quality of enrolment all being pursued. He pointed out that, while enrolment of undergraduates has grown, failures of standardisation in schooling, enrolment and operations remain possible. The university remains a work in progress, and should emphasise fostering virtue through education and enhancing quality, with the strengthening of study-centre construction and of teaching as areas of focus.
Gu Xiaohua also spoke of enhancing the quality of enrolment and study centres, as well as of teaching, assessment, management, and service. He emphasised the importance of collaboration within the system to enhance enrolment in undergraduate programmes, and dealing with issues arising from recruitment by external organisations. The OUC has put a ban on cooperation with these, and branches, schools and study centres are punished with enrolment cuts should they defy this.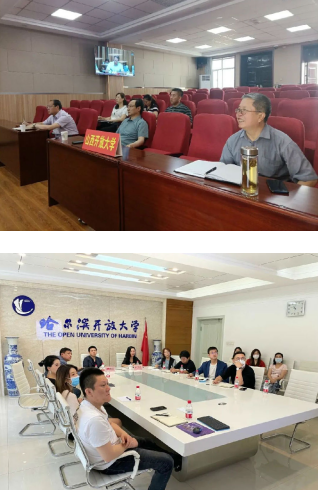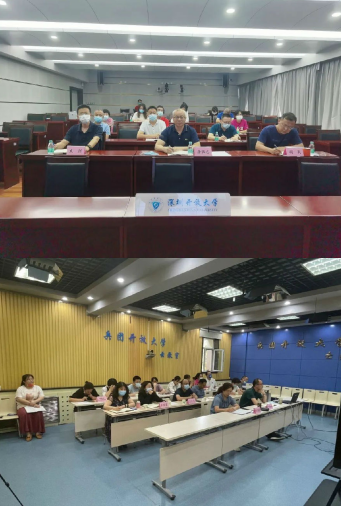 The spring 2022 enrolment was taken as the basis of that for the autumn. Units at all levels were required to review candidate qualifications, and promote and standardise recruitment, with branches and schools making preparations while also protecting against Covid-19.  
Personnel from the OUC headquarters responsible for Calligraphy, E-Commerce, Automotive Engineering, Robotics Engineering, Mass Sports Guidance, and Management (undergraduate programmes with junior-college prerequisites), as well as Chinese (junior college), gave presentations to promote their majors.
By Liu Bojia, Bao Yunli