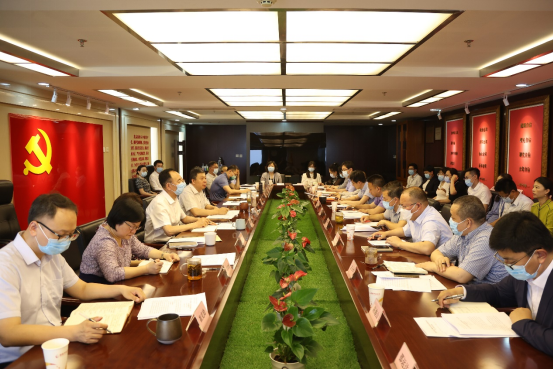 On 9 June, the cyber-security and IT team of the Open University of China (OUC) held its second meeting of 2022. Jing Degang, president and secretary of the Party Committee, as well as team head, presided over the meeting and gave a speech.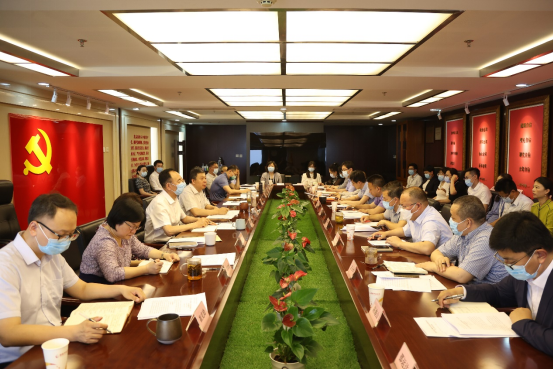 He pointed out that great effort has been put into the national initiative to use digital technology in education, with the lifelong-education platform an important contribution of the OUC toward this. In 2022, the OUC has been fully engaged.
Jing Degang stressed that the work should cover learning, teaching, assessment and management, be based on student motivation, and constantly optimise the "One Network and One Platform" and lifelong education platform, while risks are acknowledged and problems dealt with. For content, he stressed the importance of security and censorship, with the quality of the user experience given priority, and the building of a world-class open university with Chinese characteristics maintained as the goal.
At the meeting Yuan Yaxing, director of the OUC Information and Technology Department, reported on the process of constructing the "One Network and One Platform" and lifelong education platform; Cheng Gang, director of the Learning Resources Department, on the collecting of resources for the lifelong education platform; and Zheng Jipeng, deputy director of the Faculty of Foreign Languages, on the pilot project for online foreign-languages examinations for the conferral of bachelor degrees. The OUC leadership has studied the issues related to the initiatives, including security, and made suggestions at the meeting.
The meeting was attended by the university leadership and personnel involved in the initiatives.
By OUC