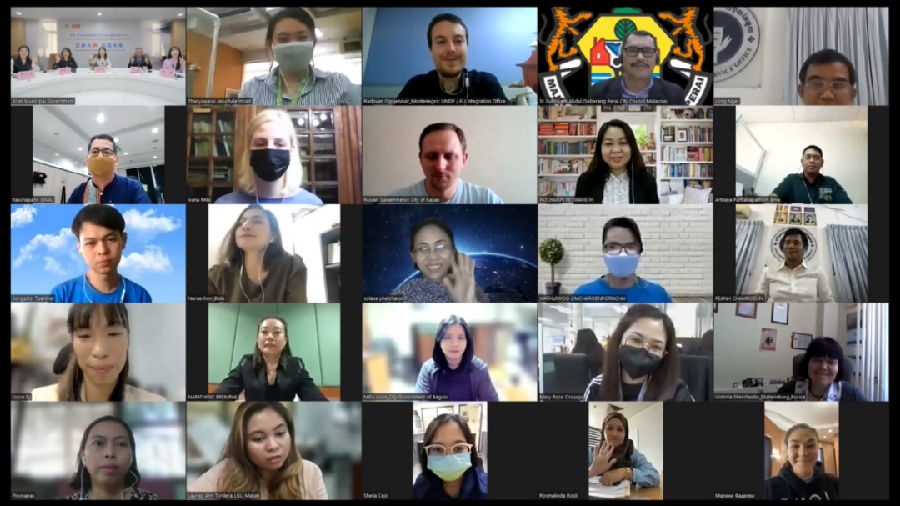 Recently, the Xi'an·UCLG ASPAC Chinese Language Training Programme, co-sponsored by the Open University of Xi'an (OUX), the United Cities and Local Governments Asia Pacific (UCLG ASPAC) Section, and the Foreign Affairs Office of the Xi'an Municipal Government, was launched. It offers cloud-based distance teaching of Chinese language and culture in the Asia-Pacific region. So far, 171 civil servants, teachers and enterprises from 20 cities in 14 countries, including the United Kingdom, Russia, Brazil, Thailand, South Korea, the Philippines and Indonesia, have registered.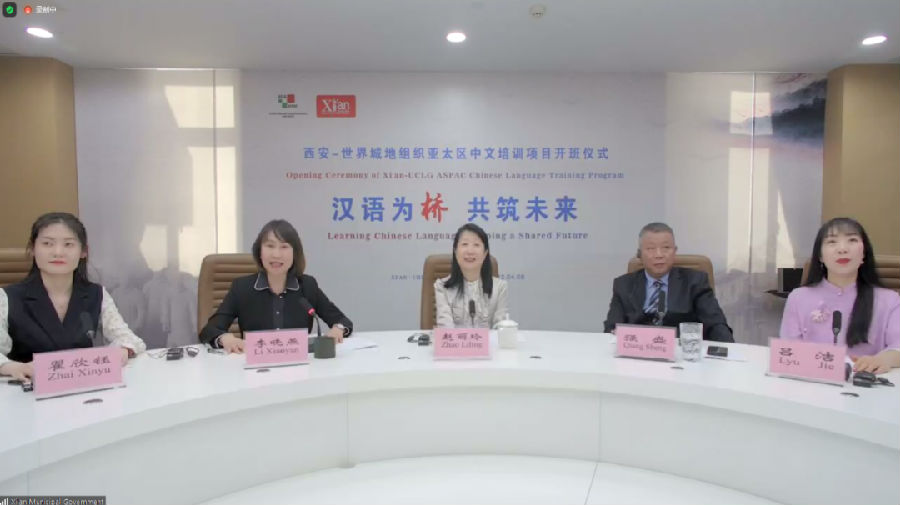 The ceremony onsite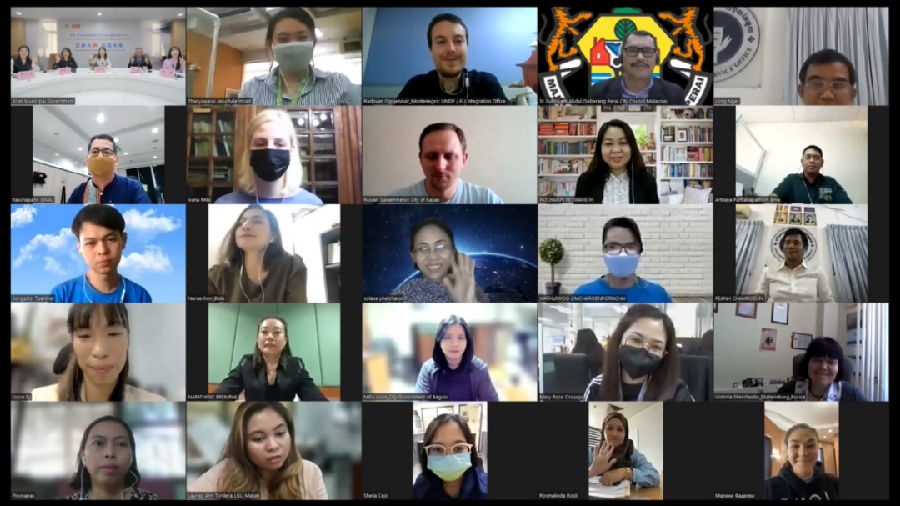 Watching online
Those attending the opening ceremony included Dr. Bernadia Irawati Tjandradewi, secretary general of UCLG Asia-Pacific Section; Zhao Liling, deputy secretary of the Party Committee and president of OUX; Qiang Sheng and Li Xiaoyan, director and deputy director of the Foreign Affairs Office of the Xi 'an Municipal Government; Lyu Jie, head of the Xi'an Hantang Culture Online Academy, and others.
The UCLG ASPAC Chinese Language Training Programme is a cultural-exchange programme organised by Xi'an Municipality within the organisational framework of the UCLG, and offering the high-quality resources and teaching teams of the Hantang Culture Online Academy of Xi'an. With the theme "Learning Chinese Language Shaping a Shared Future", it offers four course modules - Basic Chinese, Living Chinese, A Survey of China, and Charm of Xi'an -, and an 8-week online Chinese-language course. The programme teaches Chinese language and characters, Chinese history and culture, including regional cultures, Chinese philosophy, and the history of Xi'an.
At the ceremony, Dr. Bernadia Irawati Tjandradewi expressed her thanks to the Foreign Affairs Office of the Xi 'an Municipal government and the OUX for their efforts creating this platform allowing exchanges and cooperation among cities in the Asia-Pacific region, and her hope for its growth.
Qiang Sheng also spoke, pointing out that Xi'an emphasises "mutual learning and mutual benefit" in setting up this platform, and will continue to help promote intercultural exchange.
Zhao Liling expressed the hope that the platform would appeal to people from all over the world interested in studying Chinese language and culture. The academy has selected excellent teachers for its teams, to provide personalised and high-quality services featuring a variety of teaching methods, including audio and video resources as well as Q & A sessions.
Lyu Jie spoke of the academy as "one body with two wings", naturally integrating the online "cloud visit to Hantang" and offline "Chang'an on the silk road", bringing together the peoples of the new "Belt and Road" in exchanges and mutual learning.
This programme has enhanced the international reputation of the OUX, and it will continue to develop international education in its effort to build a first-class open university.
By OUX