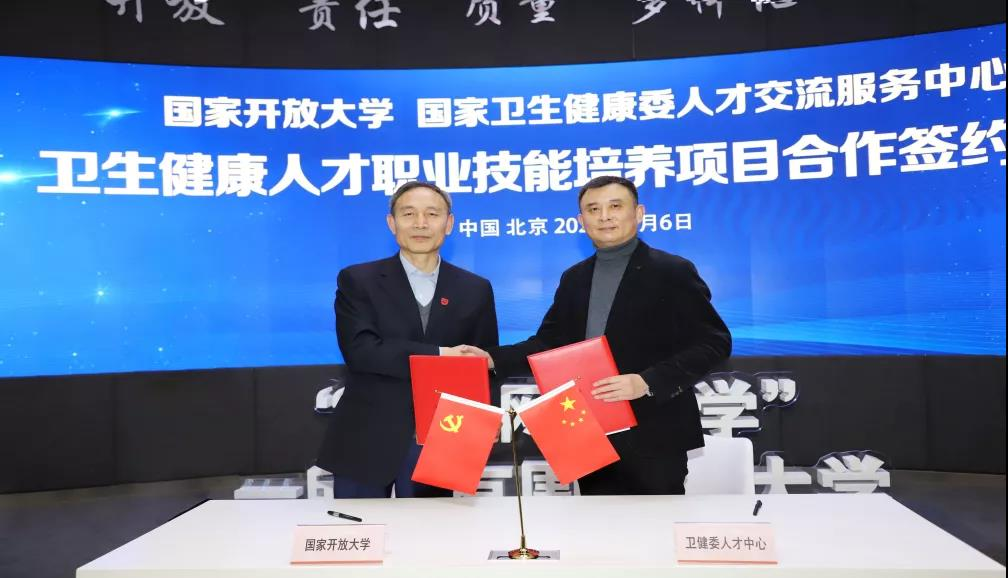 On 6 January 2022, a meeting in Beijing launched the "Vocational-training Project for Health Professionals", jointly initiated by the Open University of China (OUC) and the Health Human Resources Development Centre of the Ministry of Health (HHRDC). Through large-scale cooperation, they plan to enhance the training of and curricula directed toward health professionals.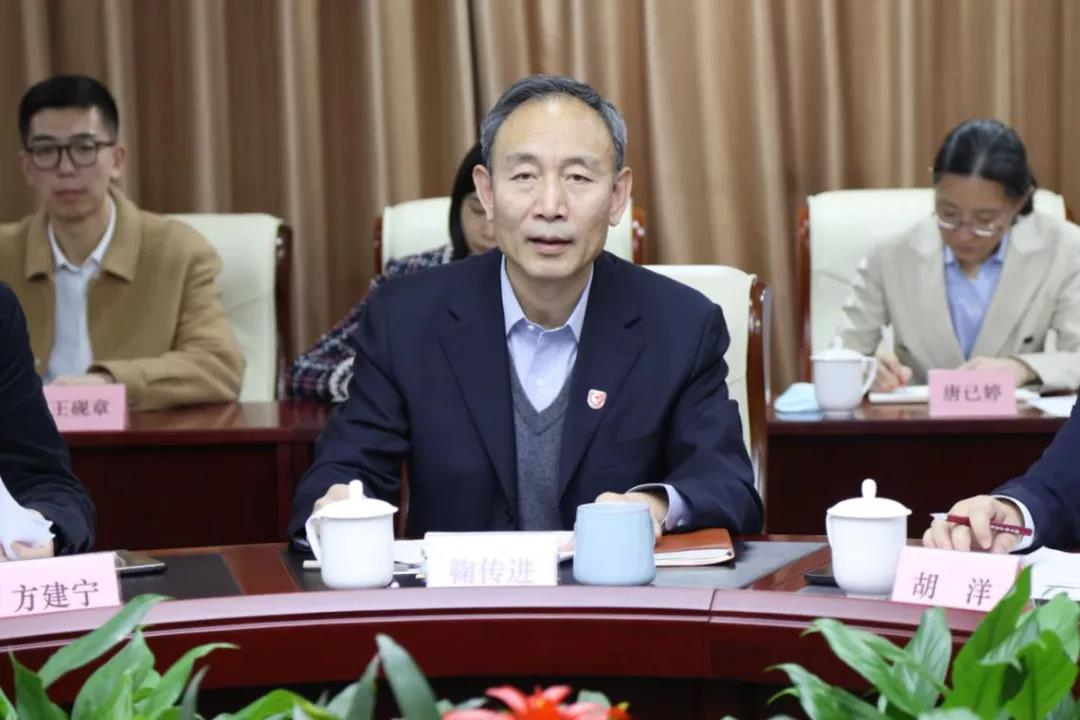 Ju Chuanjin, member of the Party Committee and vice president of the OUC, introduced the history, orientation, and strengths of the OUC, pointing out the importance of policies and team construction for developing health-care in China. The OUC has always attached great importance to this, with eight health-related programmes at the associate-degree and undergraduate levels, and over 650,000 students enrolled. He said that the OUC and HHRDC are assisting the national "Healthy China 2030" plan of the CPC Central Committee through four initiatives: building a community of collaborators; standardising and strengthening training and its promotion; through the Credit Bank, enhancing certification standards and promoting training reforms; and supervising the implementation and quality of projects.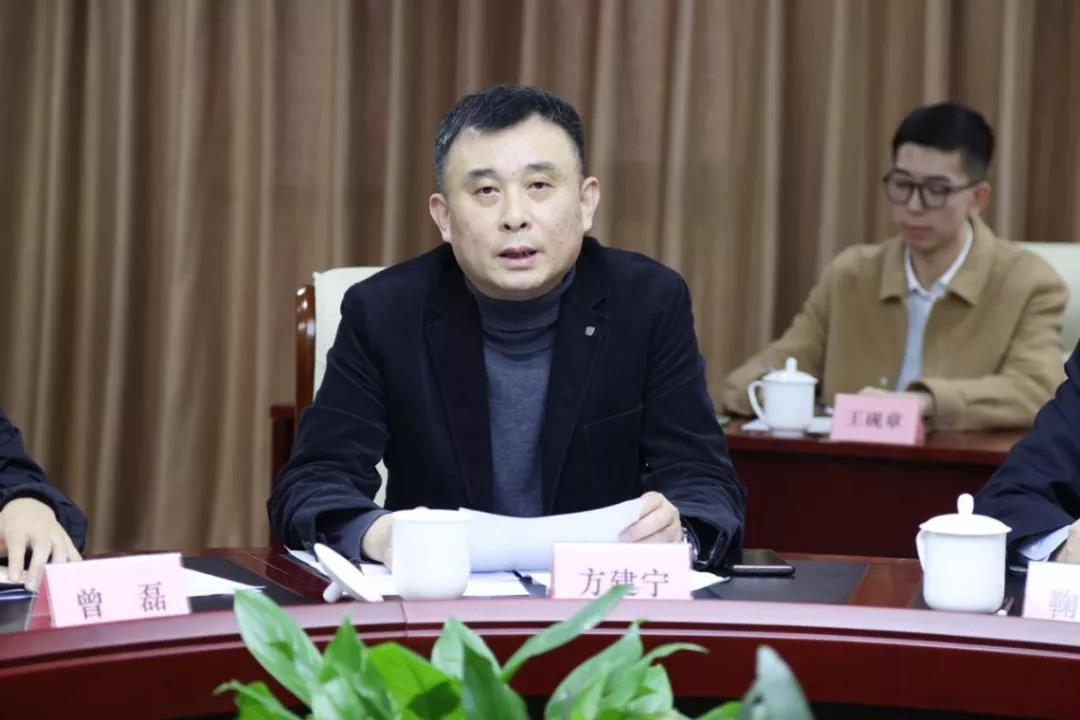 Fang Jianning, member of the Party Committee and deputy director of the HHRDC, said that the centre is mainly responsible for development and management of national health-care human resources, covering all kinds of health institutions and professionals at all levels nationwide, and serving over 4 million people. He stressed the importance of training in the health-care sector, and the need to meet growing demand for diverse and personalised health-care services. In its collaboration with the OUC, the HHRDC will emphasise the quality of training, enhance supervision and management, increase market impact, and establish its reputation in the industry, aiming to help build the health-care system in China.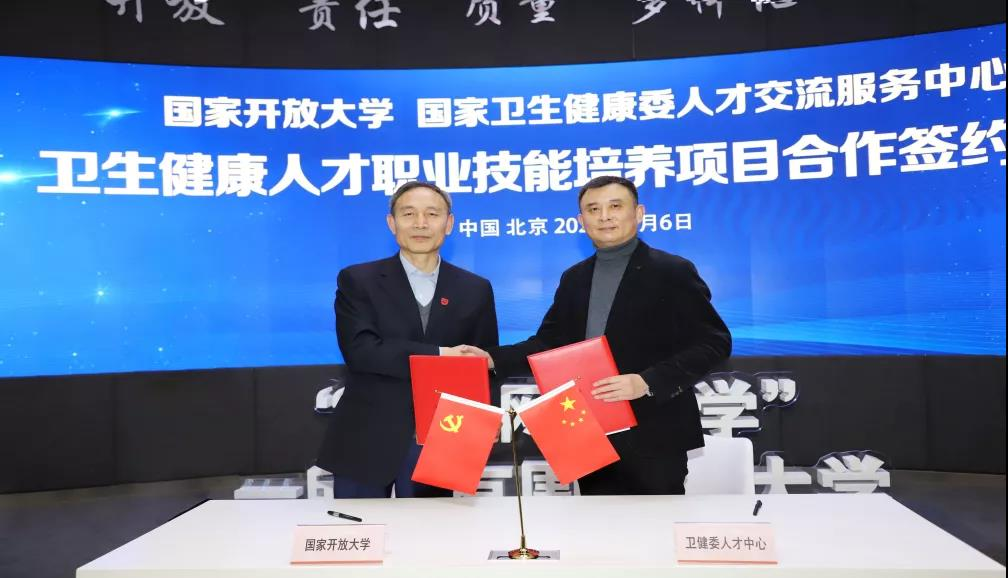 During the meeting, Ju Chuanjin and Fang Jianning signed a cooperation agreement on behalf of their respective sides, marking the official launch of the project.
More than thirty people, including the heads of eight departments and offices of the OUC and HHRDC, as well as personnel from the project office, attended the meeting, which was presided over by Hu Yang, director of the OUC's Department of External Education and Training.
Written by Wang Yanzhang; photos by Zhuge Huanyu,OUC