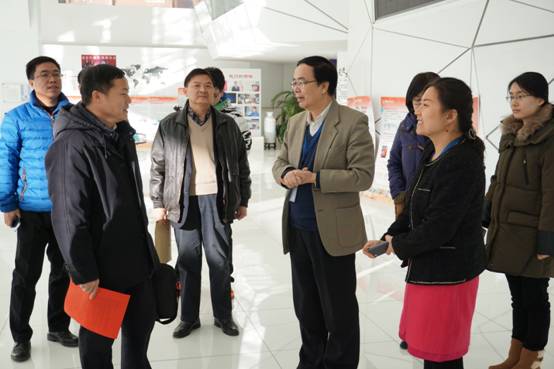 On January 12, 2016, the Vice President of CDII, Wu Ge, led a seven-member team to visit the OUC and study distance education and online teaching at the OUC so as to learn from its experience in distance education and online teaching, with the goal of enhancing the education and training of discipline inspection and supervision cadres.
OUC Vice President Zhang Shaogang and heads of both the Information Technology Department and Department of Learning Resources joined the visitors in discussions.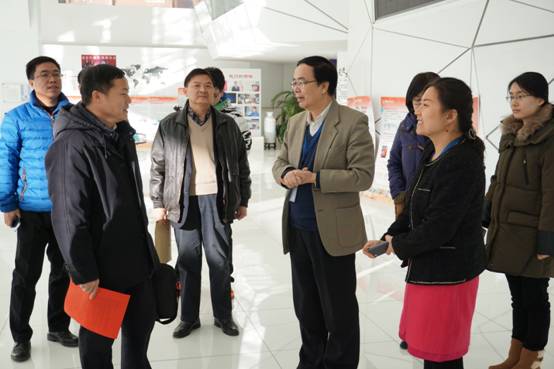 Vice President of Chinese Discipline Inspection Institute(CDII) Wu Ge and his team visit the themed history exhibition at the Open University of China(OUC).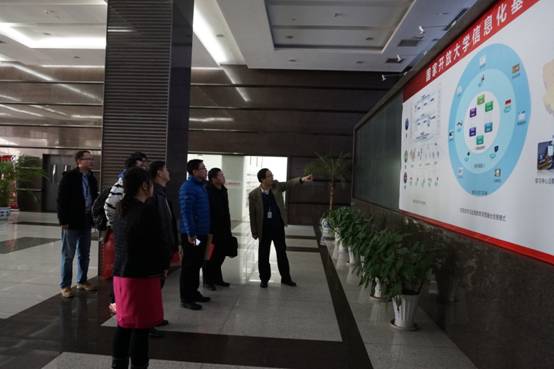 CDII Vice President Wu Ge and his team learn about OUC's information technology infrastructure.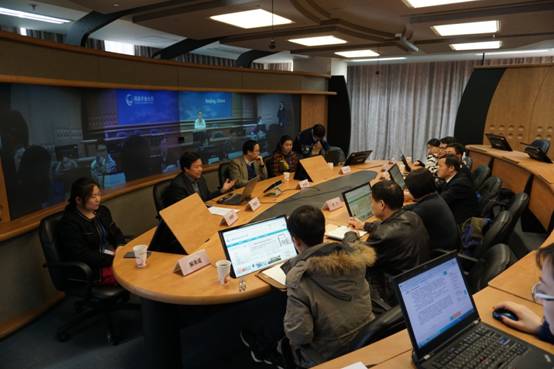 Bilateral Discussion
The seven-member team led by Wu Ge visited the OUC's history exhibition with the theme of In-depth Integration of Information Technology and Education-From a Radio and Television University to The Open University of China, as well as the Credit Bank,the Automatic HD video studio, the Department of Learning Resources, and the cloud classroom multi-terminal application system. The visitors showed a strong interest in everything they visited.
During discussions, Jiang Guozhen, Director of the OUC Information Technology Department,introduced the OUC's information technology architecture, design concepts, functional modules, and management of the learners'learning platform, while the Deputy Director of the Department of Learning Resources briefed the visitors on the status of resource development at the OUC, as well as the processes of online courses, micro-courses, courseware, and more. Wu Ge recognized the OUC's expertly constructed multifunctional cloud classrooms which use information technology at the national level, the distance teaching recording & broadcasting, as well as live course instruction, and he hoped to learn from the OUC's successful experiences in order to launch distance education and training for discipline inspection staff throughout the country. Zhang Shao gang introduced the OUC's classroom, online course platform development and management, and resource development during a question and answer session with the visitors. Zhang Shaogang said that he looked forward to cooperating with the Chinese Discipline Inspection Institute through practical projects in the field of distance education.
By Hu Zhenhua,OUC