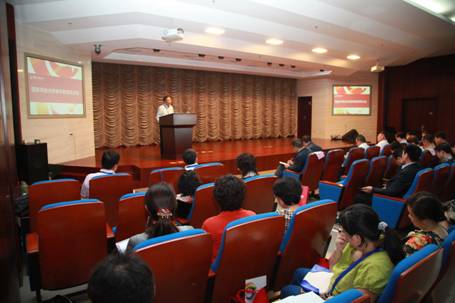 From May 7th to 8th, 2015, the Open University of China (OUC) convened a seminar on aged education in Beijing. A total of 72 representatives, including the OUC's President Mr.Yang Zhijian, Vice Presidents Mr. Zhang Shaogang and Mr. Liu Chen, university leaders and relevant department directors in charge of non-degree education and aged education from 41 branches attended the seminar. The seminar was hosted by Mr. Liu Chen.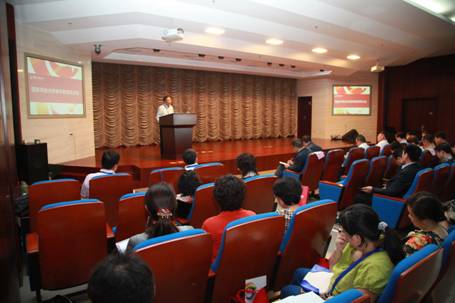 Mr. Yang Zhijian expressed that, facing the increasingly serious situation of the aging population, the OUC would voluntarily undertake the missions and expectations of our country, further explore new development space, enhance product service awareness,  unify common awareness, and establish and promote the Open University for Older Adults brand. 
Mr. Zhang Shaogang delivered a report entitled "Making Concerted Efforts to Operate the Open University for Older Adults", in which he introduced the general situation of "Carrying out the Special Survey on the Compiling of Development Programmes about Aged Education", summarized the history and current situation of the development of the aged education initiative promoted by the radio and TV universities and open universities, summarized experiences and problems, and put forward future development thoughts. 
Mr. Ma Ruolong, Director of the Department of External Education and Vocational Training, Mr. Wang Qifu, Director of School of Vocational Education and Training, Mr. Zhou Yanjun, Director of Research & Training Centre for Community Education, and Ms. Guo Xiaoxia, Director of School of Agroforestry and Medicine from the OUC,  discussed with attending experts how their various departments related to the OUC's coordination of non-degree continuing education, the construction of the Open University for Older Adults, training projects, community education and the development of education service programmes for older adults, etc. 
Representatives agreed that, given the current state of active aging and the high attention paid to the aged education by the state, the Open University for Older Adults can expect to benefit from the OUC's advantages in having an established organization system and distance education covering all cities and counties. These advantages define the OUC as the perfect advocate of lifelong learning concepts for all and are an important way to realize the concept: "One is never too old to learn, never too old to enjoy happiness, never too old to be taken care of, and never too old to make his own contribution".
During the meeting, the representatives also went to the National Convention Centre to join the forum on "Education and Services for Older Adults Staff Building" sponsored by the OUC and China Association of Social Welfare.
                                                                                                   By Lv Qian from the OUC