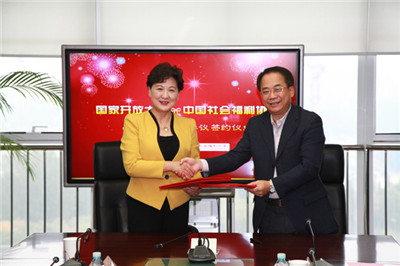 On October 31, 2014, the Open University of China (OUC) and China Association of Social Welfare (CASW) signed a strategic cooperation framework agreement to jointly foster the construction of The OUC Open University for Older Adults. Yang Zhijian, Liu Chen, relevant department heads from the OUC, Executive Vice Chairman of CASW Zhang Mingliang, Vice Chairman and General Secretary of CASW Feng Xiaoli, and related personnel attended the signing ceremony.
President of the OUC Yang Zhijian said the OUC had undertaken the dual mission of carrying out both degree and non-degree education for society, especially non-degree continuing education, in order to meet the expectations of both society and the government. The OUC insists on meeting the demand for grassroots education in rural areas, frontier regions, and the ethnic minority areas. The OUC pays particular attention to the educational needs of special groups including the older adults, the disabled, non-commissioned officers, etc; this ultimately results in promoting fairness in receiving education and fulfilling its due social responsibility. In order to implement Suggestions of the State Council on Accelerating Development of Pension Service and the comments of Vice Premier Liu Yandong on "intensifying the efforts in the building of the open university for older adults to meet their desire for learning", the OUC studied and formulated the Guiding Opinions on Promoting Education for Older Adults to plan the construction of the OUC Open University for Older Adults. The OUC hopes to cooperate with CASW in promoting the cause and taking full advantage of their respective strengths, devoting resources to the development of education for older adults and the professional staff training of the pension services, and contributing to the healthy development of China's pension service industry.
The school-running characteristics and advantages of the OUC were praised by Vice Chairman and General Secretary of CASW Feng Xiaoli. She hoped that during the joint project to build the open university for older adults, both sides could work together to overcome the difficulties ahead and move forward.
Both sides confirmed their commitment to work together in the spirit of willingness, equality, cooperation, and mutual achievement", take the initiative to shoulder their social responsibility, and strive to meet the desire of older adults for education and training qualified personnel in the area of pension services. They promised to leverage their respective advantages, share resources with each other, bring their respective policies and resources into full play, strive to build the open universities for older adults into a brand university with an innovative vocational education with Chinese characteristics, and make contributions to the education cause for older adults and the professional qualified personnel for pension services.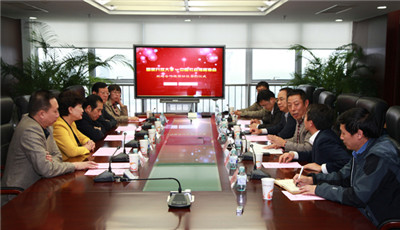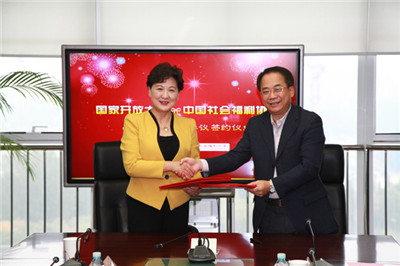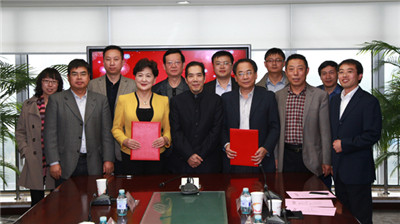 By Jin Hongyu, the OUC