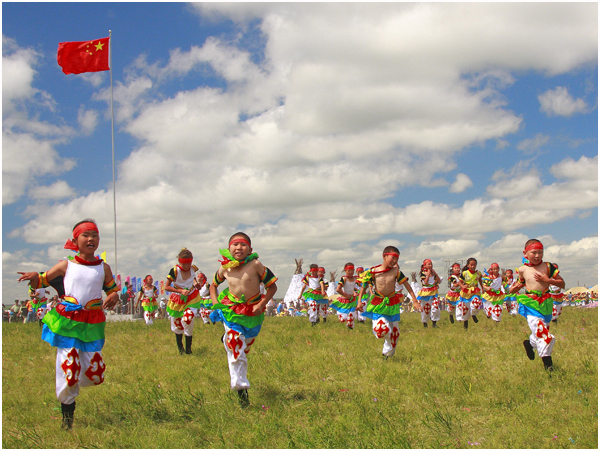 A six-day photo exhibition opened at 10 a.m. on May 21, 2009 at the West Hall of China Millennium Monument to commemorate the 30th anniversary of the founding of the Open University of China (OUC). This Exhibition is organized by OUC and continues for several months.
Some 100 photographs were selected by OUC from 520 submissions by the 200-plus staff members
of 36 radio and TV universities throughout China (CRTVUs). These works give testimony to the professional skills, colorful life and upbeat mentality of the staff members.
Over 500 staff members of CRTVUs are professionals, many of whom are members of local or national photographers associations. Still more are photography enthusiasts.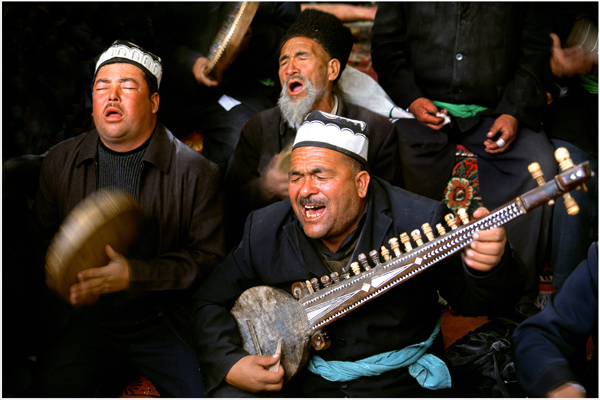 Song from the Heart (First Prize) by Shi Gaoming, Xinjiang Radio and TV University

Shi Gaoming, a member of the Xinjiang Photographers Association, has been photographing and filming for many years, and is about to retire. To take part in the exhibition, he rode a horse to take pictures in the Southern Xinjiang during his holiday break. On the Pamirs Plateau, at an average altitude of 4,000 meters, Shi took photographs of the breathtaking sceneries with his own camera. In order to take the best shots, he even fell from his horse a number of times.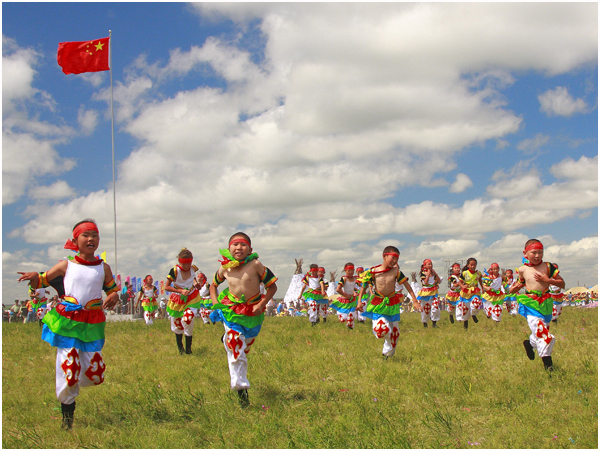 Jubilation (First Prize) by He Yongjun, Open University of China

Jubilation, another piece of first-prize works, is equally impressive. On the grassland, children in traditional Mongolian dress are running happily. The photographer, He Yongjun is known in OUC as a photography enthusiast. To take part in the competition, he made a special trip to Tibet and Inner Mongolia and took many pictures. To capture the best moment of a sunrise, he even stayed alone overnight on the Great Wall.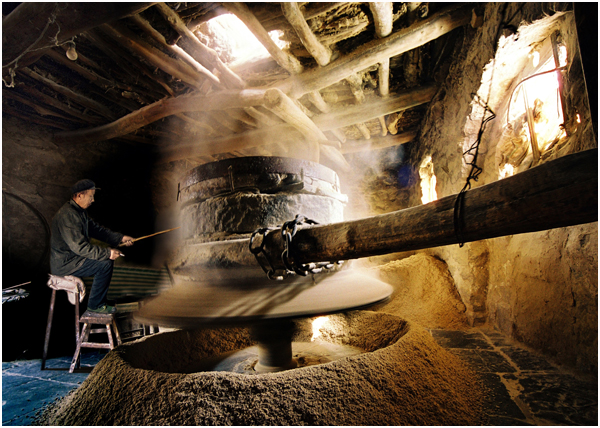 Country Mill (Second Prize) by Meng Xianyuan, Hebei Radio and TV University

This picture taken by Meng Xianyuan is plain but subtle. It reflects his understanding of life.
 
Visitors of the Exhibition are overwhelmed by a succession of well-taken photos. Some are natural scenes (from the snow mountains in Tibet to the riverside towns in South China; from the snowscapes in the North to the magical sights provided by Jiuzhaigou), some are portraits, some are real-life settings, some are architecture, and others are pictures on lifestyles. "The themes are extremely diverse in terms of places and content they reflected," Shang Daming, Chairman of the OUC Labor Union, and also the main organizer of this activity, said. "Even though some pictures are not professional enough in the shooting methods and skills, they do tell interesting stories of CRTVUs."
The Exhibition provides an opportunity for people to know more about CRTVUs and distance education in China. It is also a good chance to showcase some of the talents of the nearly 130,000 staff members who work for these universities.
By Li Lingqun, the OUC     (http://www.crtvu.edu.cn/ddsx/)