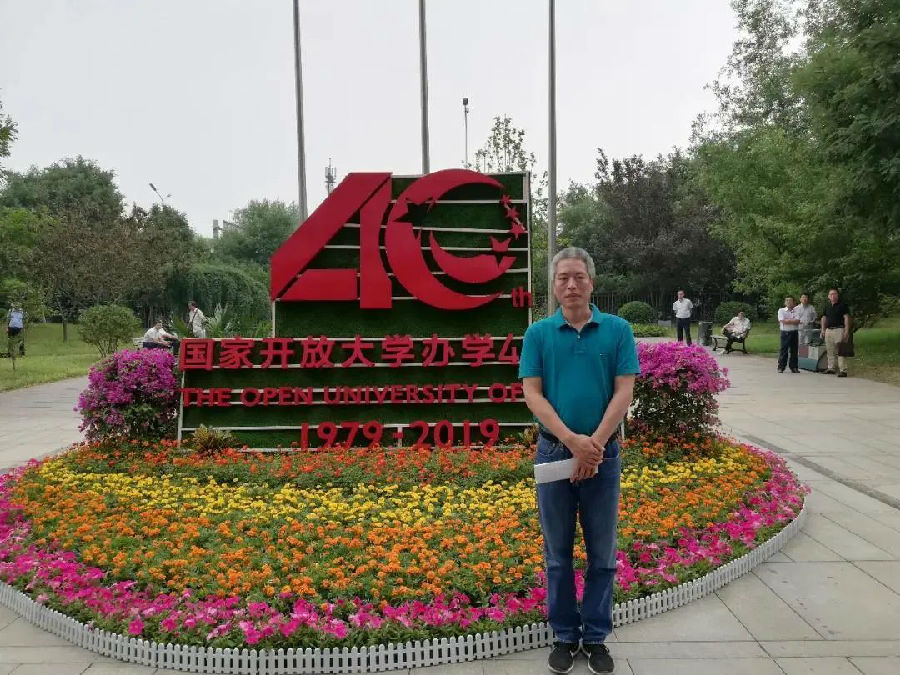 Editor's Note: The third session of the 13th National Committee of the Chinese People's Political Consultative Conference (CPPCC) and the third session of the 13th National People's Congress (NPC) started in Beijing on 21 and 22 May 2020 respectively.
The OUC News Network will continue to publicise and report deputies and members to the two sessions who are leaders, teachers, and students of the organisation system of the Open University of China (OUC), along with their suggestions and motions in the column "Two Sessions Deputies and Members from the OUC." Through this column we hope to manifest the spirit of the OUC in this current era and its missions and responsibilities, to establish university's place in society, to encourage teachers and students to strive for excellence, and to create a mighty force for the reform and development of open education.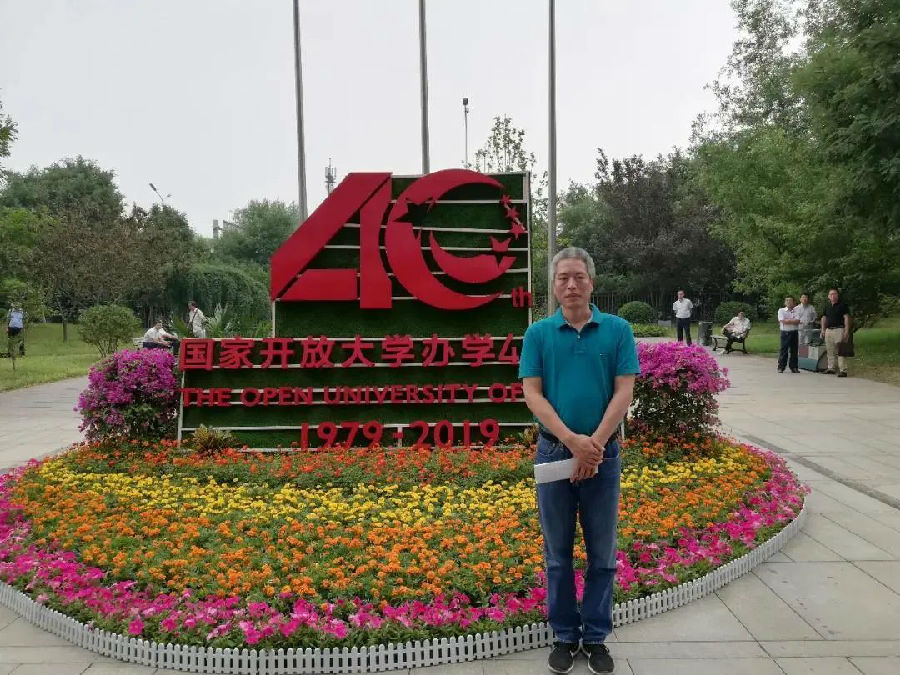 Introduction to the deputy
Yu Pusong, a member of the Communist Party of China (CPC), was a  Water Supply and Sewerage Engineering major at North China University of Water Resources and Electric Power and graduated in July 1995. After graduation, he was hired by Qinhuangdao Water Supply Company and undertook the position of deputy director of its Information Management Centre. Yu Pusong enrolled in an undergraduate programme studying Mechanical Design, Manufacturing and Automation at Qinhuangdao Radio and TV University (Qinhuangdao RTVU) and graduated in July 2019.
Profile of the deputy
In the 20 years that he has been working, Yu Pusong has always dreamt of using technology to make change and has been dedicated to the study of mechanical-electrical integration and related software programming and made great achievements in this area. In order to master even more systematic and solid theoretical knowledge and improve his theoretical literacy, Yu Pusong was admitted to Qinhuangdao RTVU, a branch school of the OUC, in spring 2017, to study Mechanical Design, Manufacturing and Automation.
Yu Pusong's two years of study at the OUC coincided with his busiest days at work and heaviest family burdens. He also had to have an eye operation. However, Yu Pusong managed to balance his work, study, and family responsibilities and succeeded both academically and at his job. Thanks to his hard work, inquiring spirit, and ability to apply learning in practice, Yu Pusong succeeded in helping a number of enterprises to solve technical difficulties and his development of software service systems such as Xiaojing Hotline have helped to save costs for enterprises. As a technical leader, Yu Pusong established an innovation studio named after him to tackle key technical problems, and carry out R&D and communication and promotion work. His studio has completed projects such as remote data monitoring software systems, hardware terminals, and a sales fee management system. One of the innovations created by Yu Pusong and four other workmates, WeChat Payment Terminal for IC Water Meters, was selected to be presented at the Fifth Hebei Employees' Technology Innovation Exhibition and received recognition from leaders and experts from relevant municipal and provincial departments.
Yu Pusong received many other honours during this period, winning honours at the national, provincial, and municipal level, including the Fifth Qinhuangdao Gold Medal Worker in March 2017; the Hebei May 1st Labour Medal in April 2017; the 6th Qinhuangdao Morality Model in July 2018; and the Hebei Labour Model in April 2019. He was elected to be a deputy to the 13th National People's Congress  (NPC) in January 2018.
Yu Pusong highly values the honours, responsibilities, and missions he undertakes as a deputy to the 13th NPC and implements them into every detail of his work. After attending the first session of the 13th NPC, Yu Pusong actively promoted the spirit of the meeting during his speeches to enterprises, organisations, and communities. He also regularly took part in activities in the local NPC and visited communities to learn about the people and their livelihoods. He visited a frontline pump station for water supply and production where the working conditions are tough in order to conduct technology research and innovation in order to facilitate the application and transfer of technology outcomes. As an NPC deputy, Yu Pusong set a good example with his deeds and contributions.
 By OUC News Network