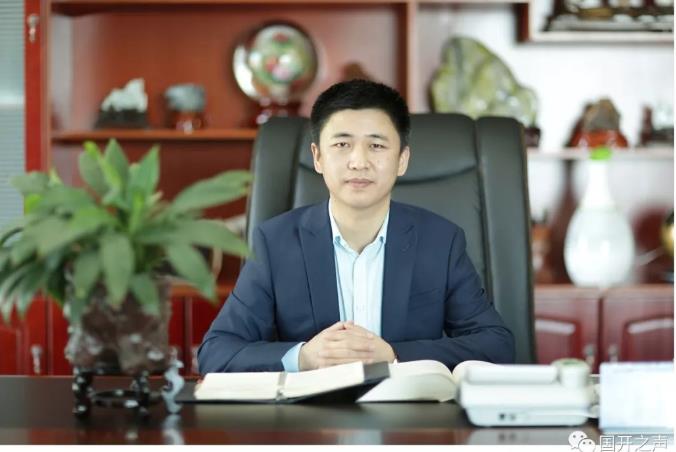 Ren Jiedong, a member of the Communist Party of China, studied Chinese Language and Literature in the Pingliang division of Gansu Radio and TV University (Gansu RTVU), a branch of the Open University of China (OUC), from September 2004 to July 2006. Earlier, he had been employed by Pingliang RTVU, first as secretary of the Youth League Committee, then as director of the Administration Office.
He started his own business in January 2015, and is now general manager of the Pingliang Jinrun Industrial Group of Gansu province, and president of the Pingliang Youth Entrepreneurship Association. He has received awards or commendations from China's Ministry of Human Resources and Social Affairs, the Gansu Provincial Committee and provincial government, the Pingliang Municipal Committee and municipal government, and the Central China Radio and TV University (CCRTVU) and Gansu RTVU. In 2016, he won an award at the National Youth Entrepreneurship Innovation Competition, and in 2017 was named a "Provincial Entrepreneurial Model" by the Gansu provincial government.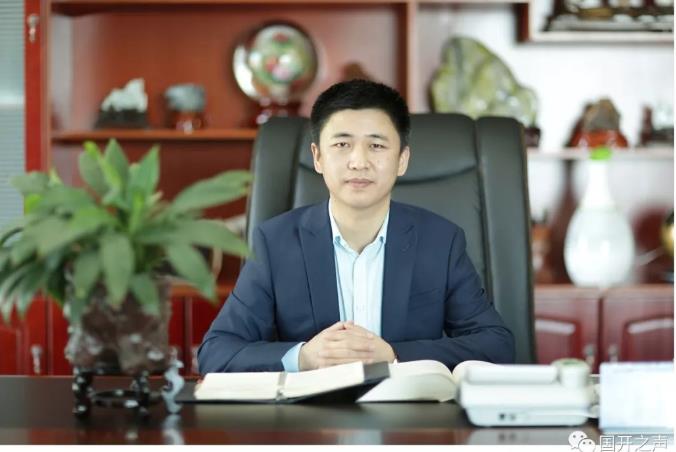 Established the Jinrun Industrial Group and aided the development of Pingliang
Ren Jiedong founded Pingliang Jinrun Industrial Group in 2015, and serves as its general manager. The company, with its seven subsidiaries, employs over 1,000 people, and pays 1.4 million yuan in taxes annually. In 2016, the Jinrun International Project, launched by the Jinrun Industrial Group in the southeast of the Pingliang Green Space Square, had investments totaling 620 million yuan and covered 89,000 square meters. Its central area was completed by the end of 2018, and will be put into operation in the second half of 2019. The commercial complex, with its unique architectural style and interactive nature, is expected to become a business landmark in Pingliang.
A leading entrepreneur and employer
In July 2016, Ren Jiedong led the establishment of the Pingliang Youth Entrepreneurship Association, which has attracted more than 100 college students and young entrepreneurs. He has organised activities such as entrepreneurship lectures and forums, and led the members of the association to visit Shenzhen, Shanghai and other first-tier cities for learning purposes. At the same time, he established an entrepreneurship and employment incubator within the Jinrun Group, covering 6,700 square meters, with 21 million yuan invested and 335 people employed. It is the sole such incubator at the provincial level in Pingliang, and has won unanimous praise from Party committees, governments and human and social affairs departments at provincial, municipal and district levels.
Steadfast and always advancing
As a Party member, Ren Jiedong has always adhered strictly to its principles, promoting the economic and social development of Pingliang and the enhancement of its infrastructure. He has also invested in the construction of kindergartens there, enabling 1,500 children to receive preschool education, and helped build the Pingliang International Joint-venture Industrial Park, which has 3 billion yuan invested in it, and covers 268,000 square meters. This project will enable Pingliang to integrate with first-tier cities at home and abroad and boost innovation and entrepreneurship there in accordance with the national strategy.
Devoted to public welfare
Under the leadership of Ren Jiedong, the Jinrun Group has always emphasised the importance of contributing to public welfare. It has sponsored sports events in Gansu Province and cultural activities in Pingliang, and supported 29 poor students in the city. In recent years, the company has invested more than 9 million yuan in public-welfare activities.
Ren Jiedong is a diligent learner and keen thinker who started his own business and has boosted employment and development in Pingliang.
By OUC Voice WeChat Official Account