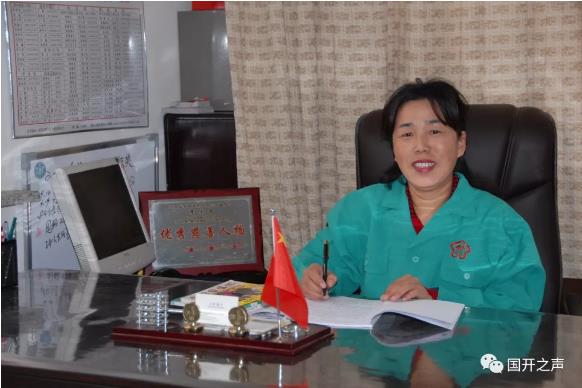 Li Wenjun, 48, was laid off in 1996 from the processing branch of Shenyang Sheet Metals, and is currently chair of Shenyang Yizhenzhou Business and Trade, located in the Shenyang Employment Centre for the Disabled.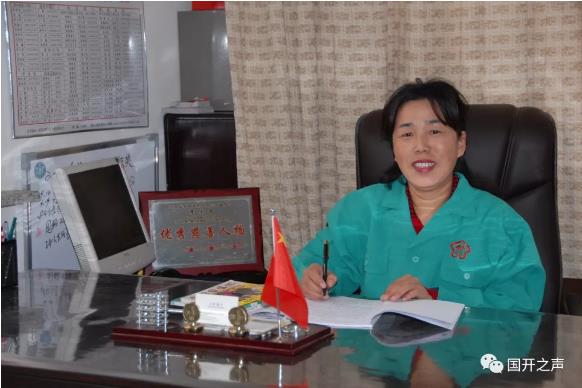 Self-reliant and fearless
Her pioneering career has followed a tortuous path. She has difficulty moving, while her husband is mostly blind. She has worked selling boxed meals and produce by the roadside, barely sustaining life for her family of three. After the couple opened a maintenance shop, life slowly began to improve, and she learned several service skills. Their hard work and good management allowed the shop to prosper. Nonetheless, they have continued to strive.
Providing honest and beneficial service
In August 1997, with help, Li Wenjun opened a high-grade dry-cleaning business employing four laid-off women. Both she and her husband believed that being upright and selfless was more important than being competent. Her rules are, be civil to customers, offer good-quality service at reasonable prices, and maintain credibility. In the public interest, she also offers free services to solitary seniors and disabled people in need.
Arranging employment for laid-off workers
With leadership support, she set up Quansheng Home Management Community Service, offering lock installation, appliance maintenance, installation and maintenance of water and sewage devices, typing and copying, advanced dry cleaning, maid service, and so on.
Her efforts have led to more than 1,000 laid-off and unemployed people finding work, and these people like to come to her to talk about their lives. Finding that she has helped make them happy makes Li Wenjun happy in turn.
Founder of Wenjun Nursing Home
In 2005, Li Wenjun established Wenjun Flavor Restaurant and Wenjun Nursing Home to provide services to the elderly. Her deeds have won widespread recognition, and she gives her all to caring for the residents, even sacrificing sleep. Whenever one of them makes an unusual sound, she gets up immediately to check. She ensures that they stay warm, are taking their medications, and eating regularly. In short, she treats every one of them as if they were her own father or mother.
Years of hard work have worn her down, but she persists in order to set an example. Her wisdom and ability have allowed the home to prosper.
Helping disabled people find work
In August 2006, supported by the Disabled Persons' Federation of Shenyang and Heping District, she began to build the Shenyang Disabled Persons' Employment Training Centre. She overcame her physical disabilities, neglected food and rest, and worked ceaselessly to find employment suited to disabled people. On May 18, 2007, the International Day for the Disabled, the centre was officially launched. Under the national flag, as the ribbon was cut by the mayor, she felt extremely excited.
Making time for her studies while busy with work
In April 2008, Li Wenjun began studying at Shenyang Radio and TV University (Shenyang RTVU). She was busy with work, but always made time for her studies, knowing how important it was to keep up with the latest developments. She always attended class, reviewed what the teacher had covered (even at night, if her work schedule demanded), took all the exams, and helped the other students. She learned a great deal, and applied it to her work.
Li Wenjun's accomplishments have been covered by Liaoning TV, Shenyang TV, New North, Shenshi Daily, and other media outlets. She has been named a "Provincial and Municipal Re-employment Star", "Liaoning Entrepreneurship Pioneer", "Provincial and Municipal Pacesetter for the Disabled", "Shenyang Labor Model", and so on. But for her, the importance of this does not lie in personal glory, but in how it shows the improvement of the social and political status of the disabled.
By OUC Voice WeChat Official Account