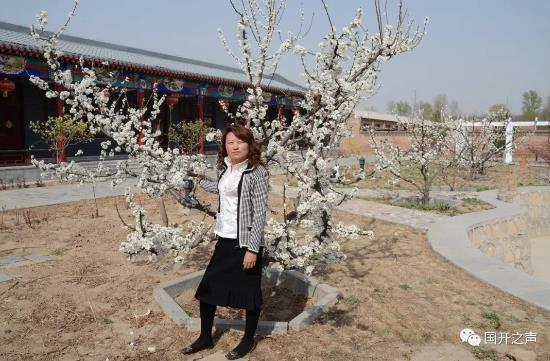 Ding Yuling graduated with a junior-college Rural Administration degree and excellent scores from the Yanqing Branch of Beijing Open University in January 2013. She is currently part-time vice chair of the Women's Federation of Yanqing District, director of the Beijing Kangzhuang Taipingzhuang Vegetable Cooperative, and general manager of Beijing Yuhai Manor Catering.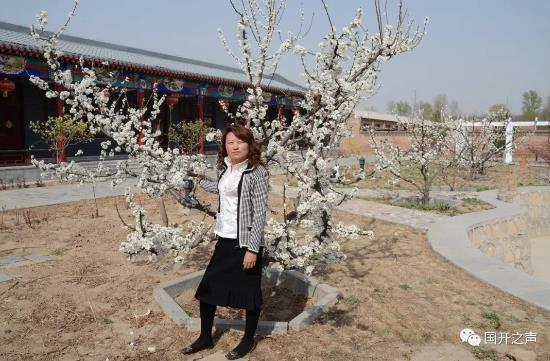 In 1993, Ding Yuling married, and went to live in Taipingzhuang Village. Her income was low, but her family life quiet and content. Finding that others around her were becoming wealthy, she decided to start her own businesses - automobile repair, cow breeding, and mushroom cultivation – but found herself held back by her lack of professional background.
In 2008, Ding Yuling signed an agreement with 51 women in the village and established the Beijing Kangzhuang Taipingzhuang Vegetable Professional Cooperative with the vigorous support of the Party committee and the township agricultural commission. In March 2009, in the south of the village, she began to build a park integrating the functions of demonstration, sightseeing and production. The park covers 5.3 hectares, mainly used for growing vegetables, and includes 23 greenhouses covering 2.57 hectares for growing strawberries. This gave well-paid employment to more than 100 women from the surrounding villages. However, finding that other greenhouses were gaining more visitors because they were advertising online, she realised that she needed to upgrade her skills, and with the help of the Kangzhuang Women's Federation enrolled in Rural Administrative Management at Yanqing Radio and TV University (RTVU). At age 40, she was given the opportunity to further her education and keep up with the latest developments.
While maintaining an excellent performance in her studies, she remained busy with the management of her farm. She organised the introduction of new varieties of strawberries, improved management standards, and obtained national organic-strawberry certification. On campus, she was also active outside of class, demonstrating her organisation, management and coordination skills. In her classes, Ding Yuling not only learned to use computers, but also about the beneficial agricultural policies of Yanqing District and major current events at home and abroad. She established a direction for her future development.
Before the World Grape Congress in 2014, Ding Yuling invested nearly ten million yuan transforming an abandoned factory of 3.6 hectares adjacent to her farm into a hotel integrating sightseeing, conference spaces, accommodations and catering. It is called Yuhai Manor, and has 53 rooms which can accommodate 100 people, and a restaurant for up to 400. It has provided both employment and tourism to the town, directly and indirectly increasing the incomes of nearly 400 women there and in surrounding villages.
Recently, the park has twice been named a "learning culture and technology, comparing achievements and contributions" demonstration center for women in rural areas of Beijing. It was named a Beijing "female-run demonstration centre of modern agricultural science and technology" in 2014, a Beijing "five-star leisure agricultural park" in 2016, and was established as a rural training base for the Yanqing district by the organisational department of the District Committee in 2017. Ding Yuling has also been named a "National Advanced Worker", a Beijing "Outstanding Rural Figure" and a Beijing "March 8th Red-banner Pacesetter" for helping numerous women master scientific and technological knowledge and earn more from their work.
These achievements are closely related to Ding Yuling's study at the RTVU, where she not only met many teachers and made many friends, but also developed into a modern manager skilled in using computer technology through studies at the RTVU in the past two years. After graduating, she applied what she had learned to the operation of Yuhai Manor, especially by promoting it on the internet.
As leader of the park, she is continuing to contribute to the development of tourism and the economy in Yanqing, and to welcoming the 2022 Winter Olympic Games to be held there.
By OUC Voice WeChat Official Account