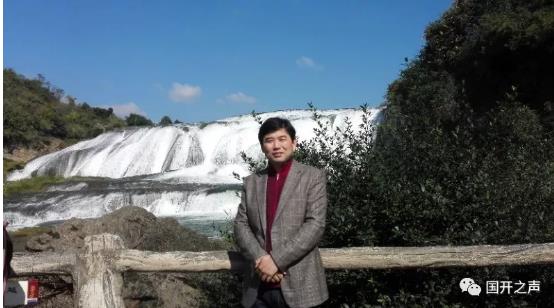 Wang Jimin, a member of the Communist Party of China (CPC) and an associate researcher, has been named a"leading technical talent of Anhui Province", "advanced Anhui quality manager", "top Huangshan professional and technical talent", "outstanding Huangshan youth", "outstanding entrepreneur", and so on.
In order to enhance his personal abilities and the cohesion and capability of his team, Wang enrolled at Anhui Open University in 2003 to major in Business Administration, and graduated in January 2007. He is now director and general manager of Huangshan Jiajia Fluorescent Materials.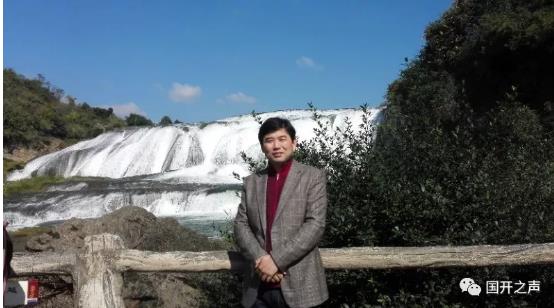 Since taking this position, Wang Jimin has brought the company to the forefront of its industry in China, and made it a leader in the development of new fluorescent materials.
Continuous reform, scientific management, and innovative development
Huangshan is famous as a tourist attraction, but in terms of industry, management and business development it is quite backward. Wang Jimin decided to change this. The company invited a consultant to help introduce the ISO9000 quality-management and ISO14001 environmental-management systems, and implement 6S site management, TPM production maintenance, and so on, all to enhance the environment and worker skills, and make production more efficient. A safety system was also put in place, with the goal of eliminating all accidents. The company has continuously improved its product quality and competitiveness, consolidating its industry leadership.
In this process, the company has been rated highly for the quality of its technology, innovation and intellectual property. Wang Jimin is committed to making the company's "Huangshan Pine" trademark recognised not only in Anhui Province but throughout the country.
Dedicated research, leading technology, and an industry leader
In recent years, the daylight fluorescent-pigment industry has developed rapidly, but with no industrial standards the product quality is uneven. Unified standards are urgently needed to enhance the overall competitiveness of the industry, and Wang Jimin attaches great importance to these. The industry standard for Daylight Fluorescent Pigments, developed by him, was implemented in April 2018, and immediately began to contribute to the orderly and sustainable development of the new industry in China.
At the same time, he has helped establish a new fluorescent-materials research centre for Anhui, equipped with top personnel and equipment as well as a complete research-management system, putting the company at the forefront of the industry in terms of development and innovation.
Technological innovation is based on the cultivation of talent, as well as research and development. Key company personnel are sent for further studies, technical exchanges are organised with the United States, Thailand, Indonesia and other countries, and experts are invited to provide guidance. The company also cooperates closely with domestic universities in terms of training and product development. Products developed under his auspices have won the "Anhui provincial science and technology","Huangshan science and technology", and other awards, along with 31 national utility-model patents and 3 invention patents, among which the "strong resistance fluorescent pigment" won the first Anhui provincial patent prize.
Establishing marketing networks nationwide
Wang Jimin not only leads the creation of products used in plastics, paints, chemical fibers, inks, and so on, but also attaches great importance to marketing and service, setting up a service system focused on marketing, training personnel to carry out technical services at any time, and establishing a sales network with branches in the Pearl River delta, Yangtze River delta, and Bohai Sea region. The products meet domestic demand and are exported to more than 20 countries and regions in Asia, Europe, and elsewhere, and are esteemed for their high quality, low cost, safety, and environmental friendliness.
Putting people first and fulfilling responsibilities
Wang Jimin attends both to the personal lives of the employees and their adherence to enterprise protocol and regulations. He has tried to make management more democratic and transparent, and not only solicits but accepts the suggestions employees make. For this the company has been recognised by the government of Anhui province.
As a member of the Huangshan CPPCC committee and deputy to the Shexian County People's Congress, Wang Jimin values society more than the company, while still seeking to help the company grow. He donates money to villages and towns in need, supports infrastructure building and cultural activities, helps college students from poor families attend university, and so on. He is always active in fulfilling his social responsibilities.
By OUC Voice WeChat Official Account