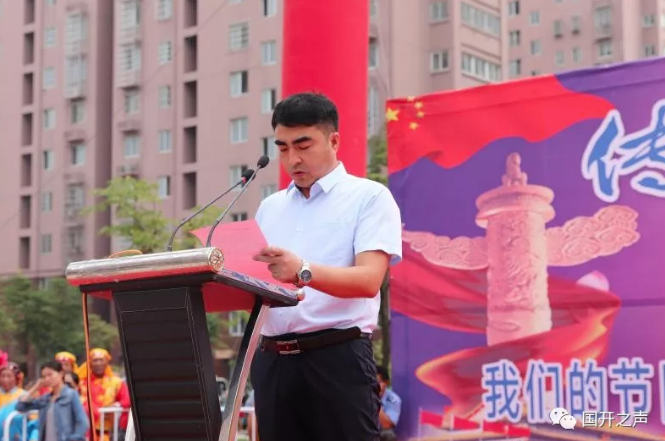 Fan Lisong, a member of the Communist Party of China (CPC), is currently secretary of the general Party branch and director of the residential committee of Guoyuan community in Huaishang district, Bengbu city, Anhui province. From September 2013 to July 2015, he studied Administrative Management at the Bengbu branch of Anhui Radio and TV University (Anhui RTVU).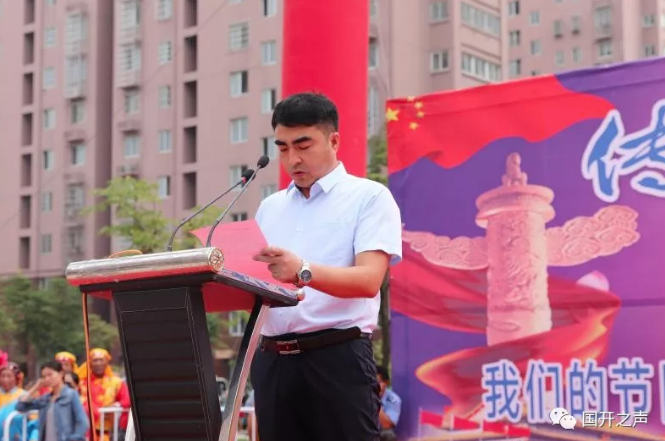 Fan Lisong is earnest and works hard, is devoted to the people, and conscientiously implements the guiding principles and policies of the Party and the state government. Under his leadership, the achievements of Guoyuan community have been recognised by the leadership and, more importantly, the general public.

Devoted wholeheartedly to grass-roots work
In his work, he always takes the overall situation into consideration, and is diligent and persistent. He has overcome all kinds of difficulties, worked in a responsible and dedicated way for the residents, and contributed to the creation of a harmonious community.

Instead of pleasure and comfort, his focus is on practical service. He often works late into the night. In April 2013, he was named "Advanced Individual of Huaishang District", and in June 2015 "Excellent Communist Party Member of Huaishang District". In September 2016, his family was named a Bengbu "Honest Family".

During the floods of 2015, worried about property damage, he led nightly patrols for a whole week in order to deal with emergencies. In the winter of 2016,cold damaged the water pipes of more than 100 households, and he led the security and maintenance personnel through the night to close the valves before further damage could result. During festivals, the disabled, widowed, elderly, left-behind children, empty nesters and other vulnerable groups in the community receive messages from him along with government allowances or gifts. Sometimes he even buys the poorest households gifts with his own money, and he is always ready to help residents with their problems.

Promoting culture in the community
Fan Lisong's community consists of resettled peasants from six villages. To meet the cultural needs of residents, he brought together those in the community who love the performing arts in order to explore ways of enhancing the lives of residents through cultural activities.

Furthermore, in order to build a family atmosphere, he led the design and construction of a nearly 200-meter wall extolling filial piety and honesty, and presenting family stories. Every year, he educates people using stories about their fellow citizens, calling for respect of the elderly, love of children, and family harmony.

Offering service and convenience
So far, the community has resettled more than 7,000 households with about 13,000 residents. For their convenience, Fan Lisong set up a service portal within the community for payment of utilities free of charge. Since its establishment, 20,000 bills have been paid using it, collecting more than 3.6 million yuan. In April 2016, the community also launched a WeChat platform to facilitate payments and communications.

In order to enhance community service, Fan Lisong studied other communities, and on this basis established a library with a collection of about 10,000 books, as well as a service allowing residents to borrow items they needed simply by registering.

Under the leadership of Fan Lisong and through the joint efforts of the "Two Committees" (the Community Residents' Committee and Community Party-branch Committee), Guoyuan community has been named a "literary community" of Anhui Province, a "national advanced unit for building civilised cities" in 2016, a "hygienic village of Anhui province" in 2017, a "low-carbon family" demonstration community, a "civilised community" at the 2nd Bengbu "Respecting the Elderly" event, and a Bengbu "advanced collective for respecting the rights and interests of women and children".

For the secretary of an ordinary grass-roots Party organisation, Fan Lisong has achieved extraordinary things, and he is a worthy representative of the new generation of grass-roots cadres.

By OUC Voice WeChat Official Account