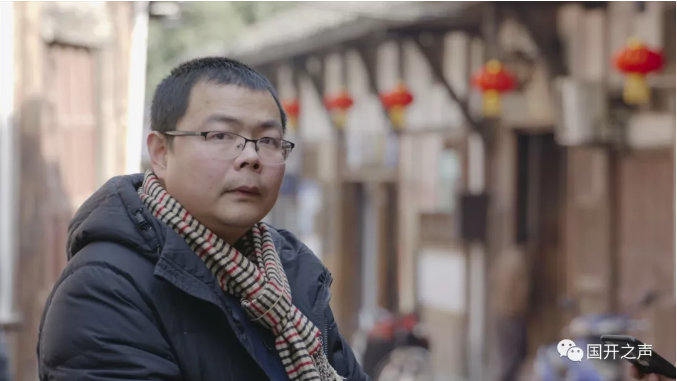 Zhao Xingming is currently working for Tongliang District TV, Chongqing, as Art Department director. From September 2015 to July 2017, he studied Chinese Language and Literature for a Bachelor's degree at the Open University of China (OUC).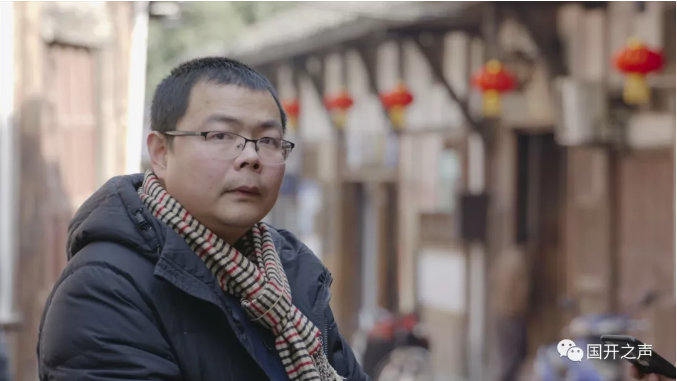 Climbing high to study at the OUC
Zhao Xingming has been part of the radio and television industry for more than 10 years, especially in post-production, for which he has won dozens of national awards. He found himself more and more interested, however, in writing and directing, and realized that his literary background was insufficient. This is why he enrolled at the OUC, where he achieved excellent results. His graduation thesis on The Great Flowing River: A Memoir of China from Manchuria to Taiwan consisted of tens of thousands of words of analysis, and was highly praised by his tutors.
He was very busy shooting and writing, but made time for his studies. Studying Chinese Language and Literature seemed to boost his creativity and give him a basis for producing original work, and as he progressed he had a number of achievements and won several national awards.

Pursuing perfection and creating brilliant works
In November 2015, he was named "Excellent Writer/ Director" at the 9th "Record·China" Awards by the China Alliance of Radio, Film and Television for his documentary Surviving the Bombs: What did not Kill Us Made Us Stronger. That year, only six people in China won that award. At the same time, he produced and directed the documentary series The Rear, which was awarded nearly 10 prizes, including a nomination for the "Starlight Award" given by the State Administration of Press, Publications, Radio, Film and Television; the "Excellent Theoretical Literature" award, also given by the State Administration of Press, Publications, Radio, Film and Television; and "Best Documentary" at the 5th "China Documentary Academy Awards", given by the China Documentary Research Centre (CDRC).

In August 2016, he participated in the creation of season 3 of the series Remember Homesickness, broadcast on the CCTV Chinese International Channel, as director and writer of the four-episode programme for the Chongqing region, including the chapter Taking on Responsibilities. When these episodes were broadcast on the Chinese International Channel, the nationwide audience rating was 0.67, or 40 million viewers. He attracted the attention of CCTV leaders for his outstanding work, especially the strict logic of his storytelling and concise style of his writing. After this success, he was invited to review and polish scripts for the third season for other regions of the country. In September 2017, this season won the Jiayuguan International Short Film Festival "Chinese Traditional Culture" documentary award. The programme team also won the 2016 "May 1st Labour Award" from the State Administration of Press, Publications, Radio, Film and Television. Season 3 won the China TV Artists Association (CTAA) "10th Tourism TV Programme Selection" Travel TV Best-work Award. Finally, in August 2017, his expedition documentary Secret Land won the first prize for documentaries awarded by China Society of Motion Picture and Television Engineers (CSMPTE).
In August 2017, he once again served as director of three episodes for the Chongqing region of Remembering Homesickness, this time season 4, promoting Chinese traditional culture and contributing to building the cultural confidence of the Chinese nation.
By OUC Voice WeChat Official Account