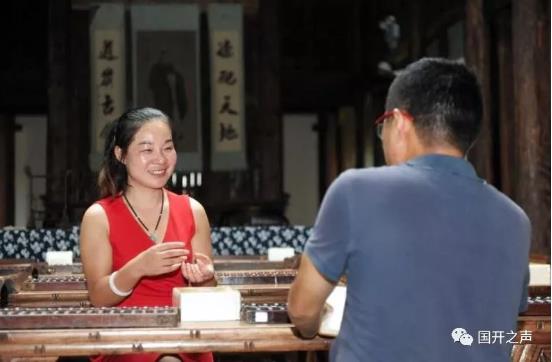 Yu Hongmei, a member of the Communist Party of China, was born poor, with a paralysed father and two younger sisters. At 20, she took her father and sisters to live with her and her new husband, a poor man whose mother was suffering from mental illness, in a neighboring village.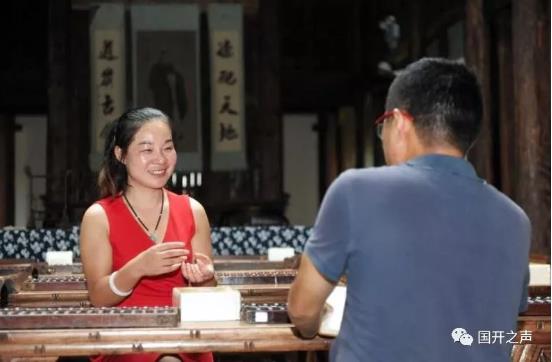 Searching for a "Gold Mountain" in garbage dumps
In order to make a living, she had to scavenge for garbage, taking her three-month-old child. At first she felt ashamed, and would leave before dawn and come home quietly after dark. Sometimes she was driven away, or chased by dogs. But as she earned more and more, she began to have hope, and people stopped laughing. In fact, they wanted to join her, and soon she was leading a team of 60 women, and creating guides showing them where and when to go, in order to ensure that all of them could make a living. These came to be known as "treasure maps", and with their help the team became more and more successful, moving from three-wheeled carts to minivans, and each person earning more than 100 yuan a day.
After leading the villagers out of poverty, she was unanimously elected village head. While happy for the recognition, the new burden seemed excessive, since now she was responsible not only for her own family, but for the whole village. Scavenging alone would never make them rich. One day, however, a business owner from Shandong saw Yu Hongmei's old wooden barrels in a heap of firewood, and offered to buy them all for 5 yuan each, as well as any she could get in the future. All 60 members of her team began to collect them, and in a year the villagers had made hundreds of thousands of yuan.
At the same time she wondered what the businessman did with the barrels, and one day found the answer: after being bought, the wood was polished, carved into crafts, and exported to other countries for much more than she had sold it for. Upon learning this, she lamented her limited knowledge and ability, which restricted her to being merely a supplier of raw materials.
Studying at the RTVU opened doors
In 2013, Yu Hongmei was recommended for enrolment in the junior-college programme at Xinzhou Radio and TV University (RTVU) as part of a project to train village entrepreneurs launched by Xinzhou district, Wuhan city, and called "One College Student Per Village". This opened new opportunities for her. In one class, Gao Zejin, an associate professor of Wuhan Vocational College of Software Engineering, taught about exports, and Yu Hongmei asked him whether she too could export goods. After Mr. Gao visited the village, he found a partner for her and helped them set up a company producing and selling antique furniture, with its own export license. From a small workshop it has grown into a large factory, employing more than 200 workers year-round, with sales in Beijing and Shandong, and exports to the United States, Australia, and other countries.
Since 2013, when she founded Wuhan Denghui Furniture in her hometown, she has established Wuhan Yu Hongmei Antique Garden Landscaping, the Wuhan Xinzhou District Fenghuang Town Folk-customs Museum, Hubei Fengwa Construction, Hubei Fengwa Agricultural Development, Wuhan Fengwa Ancient-village Tourism Development, and the Fengwa Ancient-village & Folk-culture Expo Park. At present, Wuhan Denghui Furniture, with more than 300 products in 10 categories sold to the United States as well as countries in Southeast Asia and elsewhere, is driving local economic development.
In 2015, the "ancient construction techniques" used by the Antique Garden Landscaping Company were named an "intangible cultural heritage" for their protection of traditional Chinese building methods.
Giving back to her hometown
Yu Hongmei's wealth has never led her to forget her hometown. She has donated to leukemia patients and college students in Maochong village, Fenghuang town, and to poor families and widowed older adults in nearby Cunwan village. Furthermore, she has invested 900 million yuan in the Fengwa Ancient Village Cultural-tourism Zone in Wuhan, which, covering a planned total of 1800 mu, will be the first park dedicated to traditional folk culture in Wuhan. More than 300 people are employed there in woodworking, construction, landscape management, vegetable planting, and services, making it the economic centre of the area.
Her Minwang Planting Co-operative in Xinzhou district, Wuhan, has made 19 local families rich, allowing farmers to earn a living not only from their crops and labour, but also from rental income, production, and operations. The annual per-capita income of the villagers has grown to 100,000 yuan, and at the same time the barren hills in the area have become forested, the local agricultural, water and forestry resources have been protected, and the residents have become more aware of the importance of environmental protection.
Hongmei's "Red Plum Spirit" Shall Never Change
From 2015 to 2017, Fenghuang Town included the park in its implementation of a pilot "national demonstration town". The scenic area was listed in the 13th Five-Year Plans for the development of cultural industries in Wuhan, and of Xinzhou district and Fenghuang Town.
The area has received a number of honours from both the province and city, and came third in the "Hubei Entrepreneurship and Innovation" and "Wuhan Top Ten Entrepreneurship" competitions. The company's construction technology, on top of the honour already mentioned, was named by CCTV "A Leading Brand of China's Ancient Building", while Yu Hongmei was named a "Wuhan March 8th Female Pace Setter", "Wuhan March 8th Female Pace Setter and Model Worker", and a "Wuhan Times Model". CCTV interviewed her four times on its channels one and seven, and named her a "Model Rural Wealth-creator", and publicised her accomplishments during the 2017 Spring Festival Gala.
Yu Hongmei's "Red Plum Spirit" has won praise from all walks of life, and government leaders at all levels. She is a model of contemporary citizenship, and an emblem of social progress.
By OUC Voice WeChat Official Account