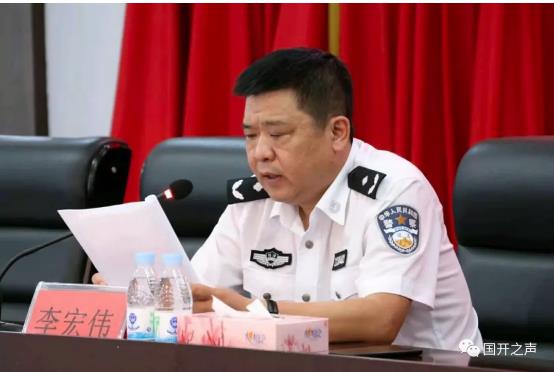 Li Hongwei, a member of the Communist Party of China (CPC), is the Party secretary and director of the Shenyang branch of the Prison Administration Bureau in Liaoning Province. During his thirty years of working as a policeman, he has remained true to his mission, and has had no regrets about remaining loyal to the Party, the people, and his profession.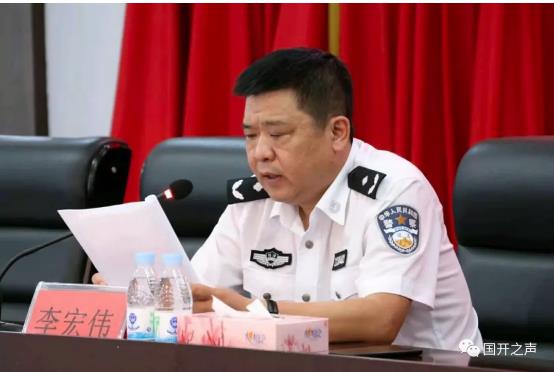 There may be nothing outstanding about prison work, but a spirit of persistence and patience is needed in order to strive effectively toward the rehabilitation of criminals.
Li Hongwei stands out for his faithfulness to his duty, his virtuous comportment, and his firm political stance. He always bears in mind that, as a member of the Communist Party, his allegiance is not merely formal, but requires constant maintenance, observing the core values of "Loyalty to the People, Justice and Integrity" and keeping in mind the oaths he took when joining the Party and the police service.
As a prison cadre, Li Hongwei is acutely aware of issues of safety and political correctness, and resolves disputes and other issues in careful compliance with the law.
Since becoming director of the Shenyang branch of the Prison Administration Bureau in Liaoning Province, Li Hongwei has been responsible for the security of all the Shenyang-area prisons. His sense of responsibility was demonstrated one year when heavy snow blocked the roads to the prisons, keeping supplies from reaching them and isolating the guards and prisoners inside. In this urgent situation, Li Hongwei mobilised all his resources, and in just one night was able to open 35 kms of channels sufficient for one vehicle, keeping the danger in check. The work was so intense that Li Hongwei had to be admitted to hospital for the recurrence of an old illness.
Li Hongwei is so focused on work that he neglects his personal life: his wife's birthday, his doctor appointments, and his promises to pick up his son, who was returning from studying abroad, and take his old mother to her hometown before she died. She understood, saying, "My son was busy".
Li Hongwei is a cadre whose stubbornness may sometimes annoy his superiors, but who is hailed by the people; whose strict requirements may be objectionable to lower-level police, but who always excels on safety exams; and who may face the dissatisfaction of his family with a guilty smile, but can face his comrades with a clear conscience.
Prisons maintain public security; if they are the foundation of social stability, then the guards are its bricks and tiles. The work of people like Li Hongwei may be easily ignored, but is of great importance.
By OUC WeChat Official Account