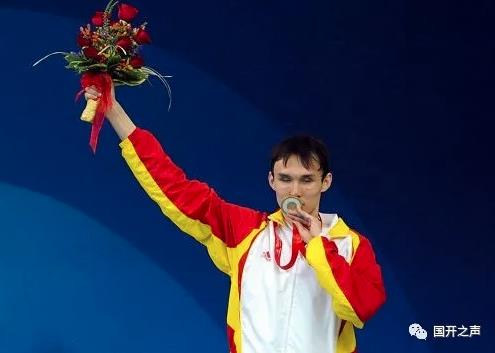 Yang Bozun, a native of Tianjin, has been fond of both music and sports since childhood. He began to play guitar and piano at age three, and started swimming in primary school, winning several swim competitions in Tianjin while doing well at school. However, an eye disease caused him to drop out of school in grade 8, and by September 2005 he was blind.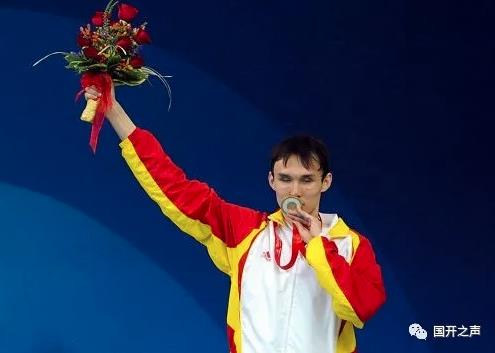 With the help of Tianjin Disabled Persons' Federation, Yang Bozun joined the Tianjin Swim Team for the Disabled. By the time of the Beijing Paralympic Games, he had pocketed 18 gold medals in international and 17 in domestic competitions, and in the games won a gold medal and three silver medals, while twice breaking 16-year-old world records. Yang's other victories have been in the World Championships, the Grand Prix, the International Open Championships, and the China National Games. When General Secretary Hu Jintao visited the training centre on 20 August 2008, he called Yang Bozun China's Michael Phelps, and said, "Be sure not to be affected by pressure; participation is more important than winning. Show the value of disabled people as competitors." His words have been guiding Yang Bozun to improve, and to strive to win at the Olympics.
After the Paralympic Games, the CPC Central Committee, State Council, Tianjin Municipal People's Government and other government organisations gave Yang Bozun a number of honours. The State Council did so twice in the Great Hall of the People. He has been given the National May 1st Labour Medal and National May 4th Medal for Outstanding Chinese Youth, and has been named "Excellent Athlete in China" and "Advanced Individual in China". He has also won recognition from the government of Tianjin, including May 1st and May 4th medals, and been named a "Model Worker" and "Self-improvement Model" there.
Yang Bozun has been moved by these honours, understands that his success has depended on the help of others, and has striven to reciprocate. He has twice auctioned his gold medals, once to help five children from poor families attend school, another time to help with the Sichuan earthquake. The Bozun Special Fund for Students has been established in Tianjin, and he often participates in fund-raising and other charitable activities, as well as speaking in schools and other places to promote philanthropy. After the Sichuan earthquake, Yang Bozun was one of the first to come to the area to help. In recognition of his efforts, the president of the Tianjin Association of Charities gave him membership in November 2008, and that same year he became a probationary member of the Communist Party of China.
His hobby is music, and he has released a single called"I Believe One Day", as well as a song, "Refreshing Dreams", for an advertisement. He often incorporates his original music into his speeches and promotional activities. Music is more than just an interest for him – it is a way of escaping the darkness. For an athlete, every new competition is a new beginning. Inside and outside the pool, his goal is self-improvement, and along with that he constantly seeks to help others, especially the disabled.
On 15 March 2009, with the full support of China Central Radio and TV University, Tianjin Radio and TV University, and its Xinhua branch, Yang Bozun finally realised his dream and became a student at Tianjin RTVU. For over a year, he studied hard, and was active in all kinds of activities. The university made special arrangements for him, equipping him with a recorder and converting online multimedia resources, such as IP courseware, into audio format. He also received enthusiastic help from teachers and other students with any difficulties, and was successful in his studies. That same year, he founded Shimao Bozun Fitness Centre, and therefore was named "Ambassador for Entrepreneurship of the Disabled" by Tianjin RTVU. In 2010, Yang was elected to the Tianjin Committee of the Chinese People's Political Consultative Conference (CPPCC) and made some proposals regarding fitness policy at Tianjin's two sessions of the CPPCC and People's Congress. He began to learn English in 2011, and continues to remember what President Hu said to him, using it as a guide not just in sports but in every aspect of life.
By OUC Voice WeChat Official Account