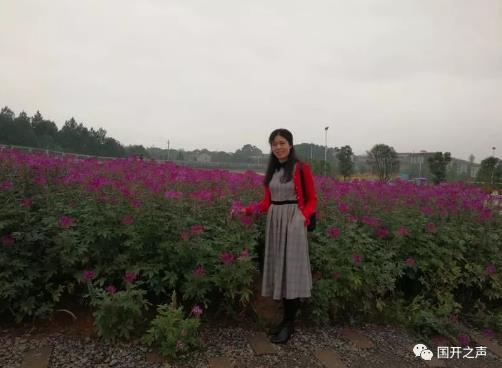 Wen Zhihui, an associate professor, graduated from Hunan Normal University with a Bachelor's degree in Chinese Language and Literature, and arrived at Hunan Radio and Television University (Hunan RTVU) in 2000 to teach, and work as course coordinator, in the Chinese Language and Literature undergraduate programme. She now serves as deputy dean of the Department of Arts and Law, and head of Chinese Language Teaching and Research Section at Hunan RTVU.
Over the past 19 years, Wen Zhihui's dedication to her work has led to her being rated "Excellent Teacher" of Human RTVU several times.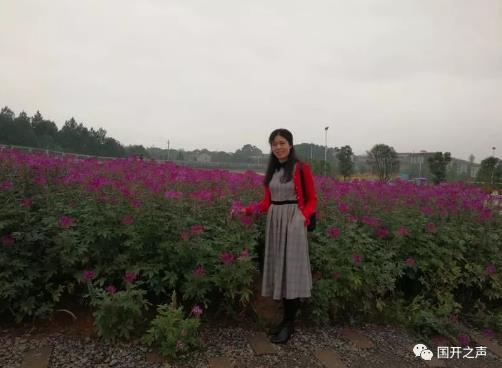 Both able and devoted
Wen Zhihui's love of her students brings her close to them, and motivates her to teach them based on what they are like as individuals. She is skilled at teaching both online and in the classroom. One of her students, Yu Zhongqiu, class of 2008, ran into difficulties writing her graduation dissertation, and Ms. Wen gave her advice on topic selection, and patient guidance in terms of structure and layout. As a result, the dissertation was scored "excellent". In 2012, two students with a particular interest in literary theory, but busy jobs, asked Wen Zhihui whether she could give them individualised tutoring. She then tutored them in her office each week in accordance with their needs and schedules.
Focused on self-improvement and research
To teach half of a subject, a full grasp of it is necessary, and throughout her career, Wen Zhihui has dedicated herself to professional improvement through study, research and training. She is meticulous in preparing for classes, and takes student feedback seriously as a basis for self-improvement. The quality of her course Studies of the Chinese Language has been noted; she has undertaken research in university Chinese-language education; and the textbooks she has edited or helped compile, such as Etiquette, Studies of the Chinese Language, Modern Professional Ethics for Primary and Middle-school Teachers, and Practical Writing for Rural Areas, have received positive student reviews. She has led research projects at or above the provincial level, including "The Flipped Classroom in University Chinese-language Teaching" and "The Educational Value of Ancient Prose". She has also published more than ten papers on teaching reform and other areas, such as "The Role in Education of Ancient Chinese Prose", in publications at or above the provincial level. Finally, the project Innovative Online Targeting of University Farmer-Students won a special Hunan vocational-teaching award in 2017, and first prize in the Vocational Education National Teaching Achievements in 2018.
A Talented Team Manager
Aside from being a teacher, she is an excellent manager, with a talent for guiding individuals so as to benefit the team. Soon after taking office as deputy dean of the Department of Arts and Law, she undertook an inquiry into the quality of its courses, finding that a good foundation had been laid for the course Kindergarten Management by a young teacher named Xie Jianluo. She encouraged Ms. Xie, arranged to support her efforts, and Kindergarten Management was recognised in 2018 by Hunan RTVU for its quality. In May of that year, the OUC held a student Oral English Competition, and Wen Zhihui supervised the selection and training of contestants, examination of entries, revision, video production, and onsite organisation. Of the four contestants from Hunan RTVU, two came first and two second, with Hunan RTVU being named an "Excellent Organisation". Finally, for the "Six-Network Integration" teaching model, Wen Zhihui coordinated a teaching team for Chinese Language and Literature that achieved remarkable results.
Wen Zhihui intends to continue applying "socialism with Chinese characteristics" to education, fostering teaching reforms and research, and being the best teacher that she can.
By OUC Voice WeChat Official Account