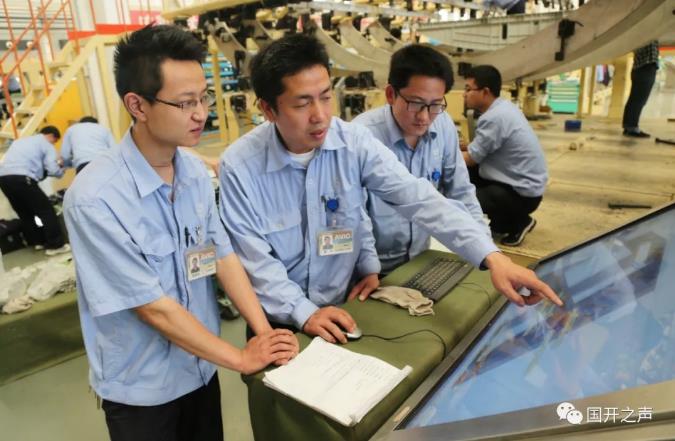 Zhao Ping works as a rivet fitter for Shaanxi Aircraft Industry Group, an affiliate of the Aviation Industry Corporation of China (AICC). He was a deputy to the 13th National People's Congress, and is a national model worker, an aviation expert, and a level-three technical expert at the Hanzhong Aircraft Branch of the AICC.
From September 2011 to July 2014, he majored in Mechanical Design, Manufacturing and Automation at the Hanzhong Branch of Shaanxi Radio and Television University (Shaanxi RTVU). He was named "Shaanxi Labor Model" in 2012, and completed his courses with outstanding results despite his heavy work load, winning a China Central Radio and Television University scholarship in 2012.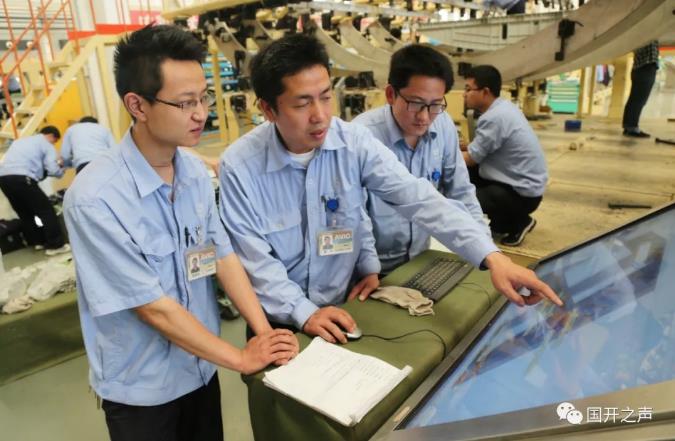 "Old Zhao", at 44, is not really old, but earned his nickname for his height and sophisticated skills. Of the many honours he has received, he feels that they recognise not only his personal achievements, but validate the profession as a whole. He intends to continue striving for higher goals.
A measure of his skill is the fact that nothing he has produced has had to be scrapped. The praise of the inspectors makes him happy, and he feels that he must work to deserve their trust. In addition to his work, he helps with staff training by writing technical guides based on his experience. He abhors shortcuts and laziness, has spared no effort in obtaining knowledge and skills, and is among the busiest workers at his factory. In his view, devotion to one's work is the key to overcoming difficulties and doing well. He has completed more than 20 innovative projects, many of which have won awards, and half of which have been put to use by the company.
Zhao Ping is admired for his ability to deal with tough problems. For example, he was once called upon to troubleshoot cracking that was taking place during riveting, and through repeated testing, and a processing innovation, was able to deal with the problem, saving the factory more than 10,000 yuan per aircraft. To him, "practice makes perfect," and bringing together the parts of an aircraft requires an accurate, even surgical, talent for alignment, with the slightest error being unacceptable. Mr. Zhao invented a tool precisely to enable holes to be brought into accurate alignment, and it proved so useful that it received a national patent. For him, it is essential for workers to keep up with the times. To this end, he has annually solved over ten technical difficulties and completed equal amount of innovation-based projects.
He has repeatedly innovated in terms of design and methods, improving product quality and work efficiency while contributing to aircraft development.
The young workers at the factory look up to Old Zhao. No matter how difficult the task or harsh the conditions, he has always been focused on accuracy, quality and responsibility, going beyond routine assembly work to lead his team in dozens of research and improvement projects, saving the company nearly a million yuan. Often the team worked 16-hour days, sometimes until 2:00 or 3:00 in the morning, and arriving early again the next day. He is proud to call himself a Party member, model worker, "old comrade" and strong leader, and to devote himself wholeheartedly to the manufacturing of aviation equipment. He is also a skilled tutor of younger workers, and has compiled lectures and textbooks on topics including preparation for competitions, the practice of riveting, and the finishing of machine tools.
Old Zhao often feels uneasy when he is praised, and prefers to focus on enhancing his skills and contributing to production.
By OUC Voice WeChat Official Account