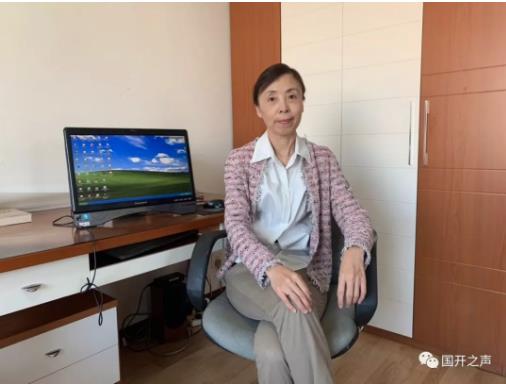 Zhang Chunyan graduated from the Department of History of Northeast Normal University in 1985 with a Bachelor's degree in History, and started working at Jilin Radio and TV University (Jilin RTVU) that same year. She is now a full-time professor in the Jilin RTVU learner-support centre. For 33 years, she has been doing teaching and research in adult, vocational and open-distance education. She is responsible, conscientious, dedicated and hardworking, and has made numerous contributions to the RTVU.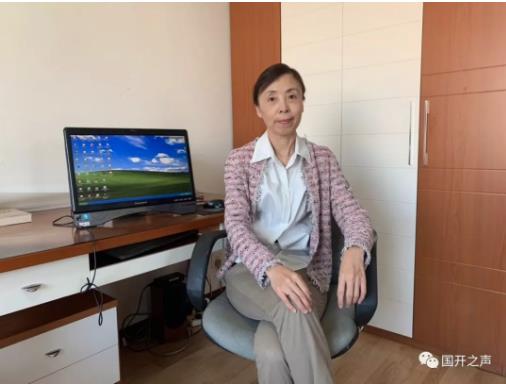 Diligence and constant improvement
Zhang Chunyan has a strong orientation toward politics and government policy, has often taught classes in ideology and politics based on the latest political leanings of the CPC, and links the latest developments in distance education with the solution of social problems. She is constantly striving to enhance her teaching and research.
Fostering virtue through education
Zhang Chunyan is coordinator and lecturer for the course Outline of the Contemporary History of China, and focuses on the ideological and moral education of her students.
33 years of devoted teaching
In her 33 years of teaching, Zhang Chunyan has never regretted her choice of work. She is the coordinator of the undergraduate and diploma Primary Education majors in Jilin RTVU's open-education programmes. She is in charge of formulating and implementing teaching regulations, organises the pre-graduation teaching practice, and is responsible for the resources and online tutorials of 12 courses, including Special Topics in the Contemporary History of China and Brief History of Chinese Education. She has made great efforts and shown ingenuity in page design, resource uploading, and text preparations, with results that have led to her course Special Topics in the Contemporary History of China being developed into an award-winning online course featuring visual elements, as well as varied evaluation and teaching strategies. Her outstanding performance led to her being named "Advanced Online Instructor" in 2012 and 2014, and Jilin RTVU "Advanced Worker" in 2015.
Zhang Chunyan has taught several courses, including Outline of the Contemporary History of China, A General History of China, Special Topics in the Contemporary History of China, and Brief History of Chinese Education, totaling over 1,000 class hours, and receiving high marks from both students and leaders. She is also active in teaching reform and resource construction, and in both 2015 and 2016 her online course Special Topics in the Contemporary History of China won a top OUC award, a first for a single Jilin RTVU course.
Professional development through research
Zhang Chunyan always integrates teaching with research. For example, a paper about the design of online courses that she wrote in 2016 was published in Adult Education, a major Chinese periodical, and came third in a science-paper competition in Jilin Province. This paper demonstrates how research and teaching can go hand in hand. At the same time, she is socially engaged, and skilled at applying theory to practical social problems. Her paper, Opportunities and Challenges for Open Universities in the "Internet +" Era, came first in the Jilin RTVU First Teaching Research Achievements competition in 2018. She has also been active in the development of open education for older adults.
Meanwhile, her research into the teaching of history has resulted in nearly 40 papers. These have appeared in numerous top journals since she was named professor in 2007, including seven in journals on the Peking University list of core journals in China. Her paper Cultivation of Course-development Ability in Open University Teachers appeared in the periodical Adult Education in 2005, and came second in the 14th Research Achievements of Higher Education competition in Jilin Province.
Helping younger teachers
She also uses her 33 years of teaching experience to help young teachers develop, such as by assisting them in preparing for the OUC Teaching-skills Competition, in which the young Jilin RTVU teachers won two first prizes. She has also shared her experience producing a course, and whenever a young teacher has a problem with his or her teaching or research, she willingly helps out.
In short, Zhang Chunyan exemplifies the professionalism and moral integrity of teachers at Jilin RTVU.
OUC Voice WeChat Official Account