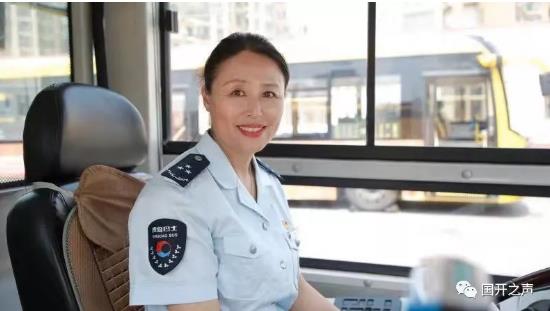 Wang Yan, a driver with the Qingdao Bus Group, is a model worker. In 2012, she was recommended by the Qingdao Federation of Trade Unions to be a junior-college Administrative Management major at Qingdao Radio and TV University (Qingdao RTVU), and obtained a diploma. Currently she is an Administrative Management undergraduate there (class of 2016). In 2018, she won an OUC scholarship.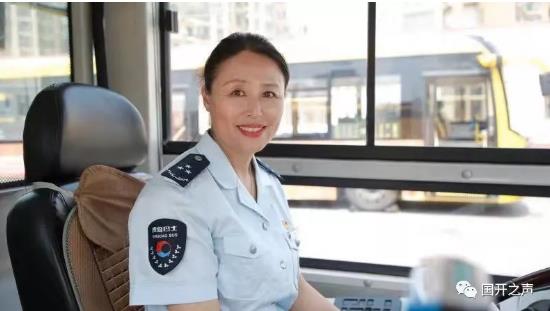 Wang Yan was impressed by a speech President Cai of the Municipal Federation of Trade Unions gave. He said, "Learning is very hard; as model workers you must overcome difficulties in both studies and work, balancing your studies, work and family!" Having been given the opportunity, she made up her mind to study hard, to use what she learned, and to make her teachers and leaders proud.
At first, Wang Yan found it hard to adjust, since open education has unique characteristics. But under the guidance of her tutors, she created an independent study plan, applied herself to her homework every day, and took part in group study. At work, making use of what she was learning, she found that many problems became easy to solve.
Taking responsibility
As a bus driver, safety is her mission and responsibility, and she has studied the technology, her route, and best practices for safety. Over 25 years she has driven nearly 10 kinds of buses and over 700,000 kilometers without an accident. She has also memorised bus timetables and transfer information throughout the city in order to be able to help her passengers, and has even printed, at her own expense, an introduction to Qingdao's tourist attractions, brochures about special streets, and travel postcards.
Wang Yan also led the drivers on her team in dealing with the transition from gas to electric vehicles, as well as the congestion resulting from increasing numbers of private cars, and its effects on safety. She took the initiative to encourage drivers to be more cautious, avoiding private vehicles and yielding at crosswalks, with a civilising effect on pedestrians and private drivers as well.
Concern for her passengers
Her deep concern for the welfare of her passengers can be seen in how careful she is to keep the bus clean, provide them with fans in hot weather, and hot water and cotton seat-pads in cold. She has even studied sign language in order to be able to communicate with the hearing-impaired.
This year's Spring Festival was the tenth during which she drove the last bus. Being away from her family was compensated for by being with her passengers. When the fireworks started, she gave them New Years gifts, and their gratitude left her deeply moved.
Spreading the message of the 19th National Congress of the Communist Party of China
As a member of the Qingdao "People's Publicity Group", she helps spread the message of the 19th National Congress of the Communist Party of China in enterprises and communities, and turns her bus into a "mobile classroom" dedicated to it. She also created a "party-member service card" that allows members to display their exemplary role as "pioneer workers".
Serving the people
As the founder of "Shuangyan" volunteer team, she has been active in helping care for the elderly, the disabled, and for children with special needs. One of these, Jiaxin, was diagnosed with congenital hydrocephalus at birth; her mother quit working to take care of her, leaving her father to support the family, which is burdened by the cost of her medications. The sight of Jiaxin's mother carrying her between school and hospital all year round inspired Wang Yan to help, and for the past ten years she has visited them whenever she is free, and brings them daily necessities on holidays. On Thanksgiving Day last year, Jiaxin urged her mother to take her to visit Wang Yan, and wrote a piece of Chinese calligraphy just for her. Little Jiaxin has grown up, and will always remember Wang Yan's care.
She also visits nursing homes regularly, during festivals brings gifts to the residents, and spends time with them, to help promote respect of the elderly.
She is grateful to the leaders for giving model workers care and training, and to the RTVU for educating her and showing her how to balance her studies, work and daily life, which she believes to be important to the development of society.
By OUC Voice WeChat Official Account