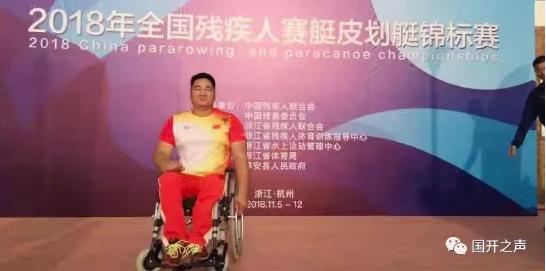 Huang Cheng, a student of Administrative Management at Yinzhou College, Ningbo Radio and TV University (RTVU), graduated in 2010 and obtained a final graduation certificate from Beijing Foreign Studies University.
He is now active with the Zhejiang Disabled Boat Racing Team. He has also been a cashier with Ningbo Kangwei Industrial, a member and assistant coach of the Zhejiang Disabled Swim Team, and a member of the China Disabled Boat Racing Team since 2010. He founded Ningbo Yuren Boat Racing Competition Sports Management in 2017.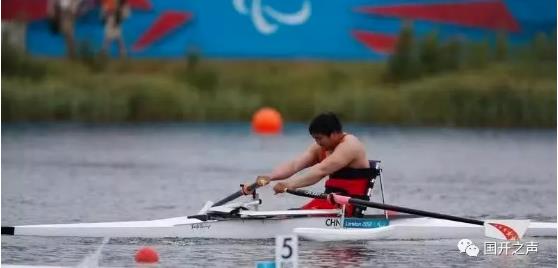 At university, Huang Cheng studied diligently despite his handicap. He won a gold medal in swimming in the 7th National Paralympics, and in 2010 began his boat-racing career, winning a gold medal at the London Paralympics in 2012. That same year, he was named Disabled Rower of the Year by the International Rowing Federation. In 2016, he won a gold medal in single sculls at the World Rowing Championship, and came fifth in men's single-sculls at the Rio Paralympics. Since then, he has been given the May 1st National Labour Medal, May 4th Zhejiang Youth Medal, and May 4th National Youth Medal, and been named Meritorious Zhejiang Athlete, Zhejiang Labour Model, and Outstanding Zhejiang Communist Party Member.
In 2002, Huang Cheng became a professional athlete, joining the swim team of the Yinzhou Paralympics Federation, and taking part in the city Paralympics on behalf of Yinzhou District. He won four swimming gold medals, and broke provincial and municipal swimming records. As a result, he was selected to join the Zhejiang Swim Team, and started more rigorous training.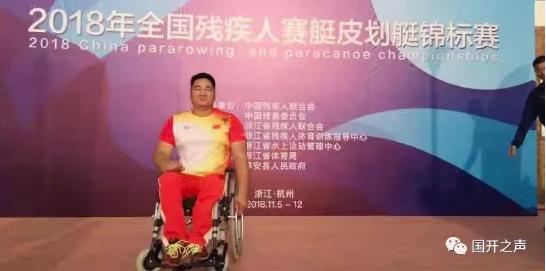 In 2010, Huang Cheng was picked out by Wang Huiqing, coach of the Zhejiang boat-racing team, to become part of the team and begin his rowing career. Huang Cheng, already in his 30s, had to learn the sport from scratch, and his buttocks were scarred by the intense training. He persevered, however, and in 2011 won the 500 meter and came second in the 1000 meter Men's Single Sculls (AS class) at the Eighth National Games for the Disabled. In 2012, he won gold in the class in Men's Single Sculls at the London Paralympics, a first in the history of Chinese Paralympics.

His Paralympic victories enabled Huang Cheng to establish the Yunlong Boat Racing Centre in Yunlong Town, Yinzhou District. He hired retired athletes to work there, and passed on his experience as disabled person overcoming difficulties. He feels that working for the public welfare makes his life more meaningful, and has participated youth story-sharing and concerts, served as a counselor at Jianan Primary School, volunteered at a marathon run for the disabled, and so on. In 2018, he was invited to serve as image ambassador for of Yunlong Town. He always does his best to contribute, and public welfare ranks first in his agenda.
Huang Cheng has always tried to do his best. He is an alternate member of the Provincial Committee of the Zhejiang Communist Youth League, and is vice-chair of the Disabled Persons' Federation in Yinzhou. On top of the awards already mentioned, he has won numerous other medals in both rowing and swimming at both domestic and international competitions.
By OUC Voice WeChat Official Account