Mr. Zheng Xinjian has been teaching Law and undertaking legal research since 1988. He is conscientious, strict with himself, and dedicated to serving society.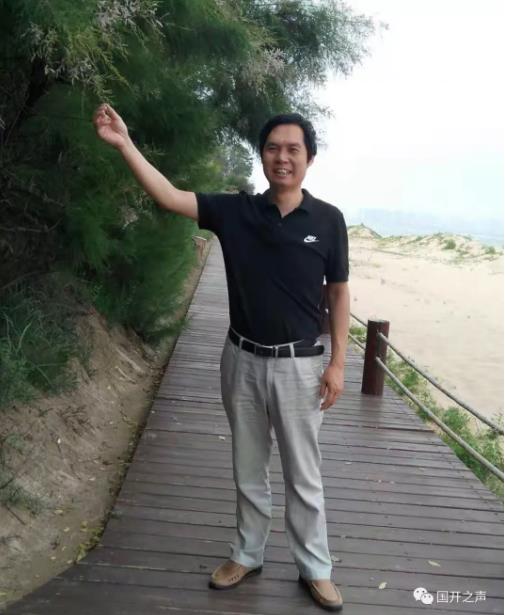 As a teacher, he values morals and behaves prudently.
Mr. Zheng loves his work and his students, and dedicates himself to cultivating their talents. He adheres strictly to the moral code of teaching, and has the strong political sense a good teacher should have.

He is devoted to excellence.

The courses Mr. Zheng has taught include General Introduction to Computer Law and Intellectual Property, Intellectual Property Law, Labour and Social Security Law, and Administrative Law. He has taught the latter three to both junior-college and undergraduate students, guiding their writing, and presiding over the graduation-thesis defenses of undergraduate Law and Administration majors. He also serves as a mentor to young teachers, and is a member of the Law Teaching Steering Committee for colleges and universities in Hebei province.
In his teaching, Mr. Zheng adapts modern educational theory to the characteristics of open education, carefully designing courses with the students in mind, using multimedia resources to stimulate their interest, creating a relaxed atmosphere in which students feel comfortable taking part, and making creative use of research-based teaching methods. His course Introductory Lectures in Computer Law and Intellectual Property put advanced teaching concepts to use along with the advantages of the Radio and TV University (RTVU) system, integrating information technology and other high-quality teaching resources. In 2013, the course was named an Excellent Course of the Open University of China, and in 2017 his Intellectual Property Protection of Traditional Chinese Medicine course was set up online for use in open colleges and universities in Hebei Province.
He is focused on effectiveness.
Through Mr. Zheng's high-quality teaching, Qi Lixiao, a Law undergraduate under his guidance, came second in the Law Case Design and Analysis Competition for national RTVU students in 2010, and Mr. Zheng was named top instructor in the Hebei RTVU system.
His many years of experience have helped Zheng Xinjian develop a unique teaching style beloved by many.

He combines teaching with research, and service to society.
Zheng Xinjian closely studies the major legal issues related to the development of the country. Intellectual-property protection, as a national and regional development strategy, has attracted considerable attention from both the Party and government, and is a research topic of great academic and practical significance. Zheng Xinjian has participated in a number of research projects and other academic activities related to formulation of strategy and teaching in this area in Hebei province, including acting as editor in chief of several law textbooks used at the RTVU, and publishing a monograph, "Legal Protection of Goodwill Rights", which won a prize for research in the National RTVU system. As well, his paper "Analysis of Intellectual Property Law in Commercial Franchising" was published in the first edition of the journal Intellectual Property in 2010, and indexed in the Chinese Social Sciences Citation Index (CSSCI) for 2010-2011.
His legal work has also gone into promoting the development of lifelong education in Hebei Province and influencing education-related legislation there through research, writing, and assistance with the drafting of legislation. He contributed conductive suggestions to the official document of the Regulations on Promoting Lifelong Education in Hebei Province, and enhanced the academic reputation of the university.
In relation to the topic of intellectual property and its relevance to economic development, he has produced and presented a number of papers at a variety of domestic conferences, and received awards for them.
The outstanding quality of his teaching and research has been affirmed by both the university and society at large. In 2011, he was named a member of the Law Teaching Steering Committee in Hebei; in 2013 and 2017, elected to the Shijiazhuang Municipal Consultative Conference; in 2014, named "National Excellent Teacher"; and in 2017, elected to the Academic Committee of the Open University of China.
By OUC Voice WeChat Official Account