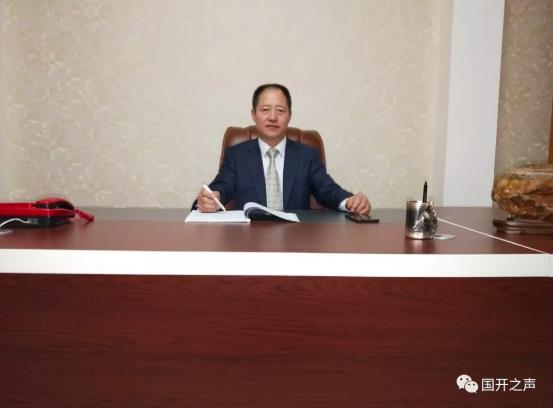 Zhang Jiang was a junior-college graduate of the Law major of Inner Mongolia Radio and TV University (Inner Mongolia RTVU) in 2006. In 2008, he received his Bachelor of Law from this university. He is now chairman of Inner Mongolia Zhongcai Mining, Inner Mongolia Deshengjiye Real Estate, the Mongolia International Hotel, Mongolia Ligong Prairie Cultural Tourism, and the Xilin Gol League Chamber of Commerce, as well as a member of the Xilinhot 15th NPC.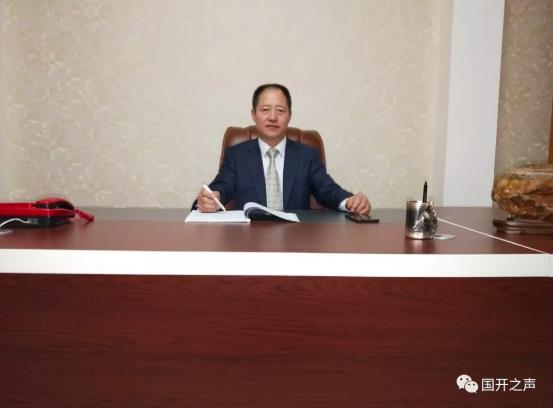 Since the founding of Inner Mongolia Zhongcai Kegong Trade (predecessor of Inner Mongolia Zhongcai Mining) in 1993, Zhang Jiang has been forging ahead with innovations, reforms and improvements. His extraordinary courage and resolution, unique management methodology, and innovative thinking have helped him lead the team through numerous difficulties. His focus on quality and expansion has enabled him to grow a small team with assets of only tens of thousands of RMB into a large-scale enterprise that integrates mining, real estate, hotels, tourism and other industries. Its total assets exceed RMB 1.2 billion, annual profits of RMB 5 million; each year it employs over 600 workers.
Hard work and an entrepreneurial spirit
In 1989, Zhang Jiang graduated high school and began working for the Xilin Gol League Abaga Banner Business Trade Bureau in the Inner Mongolia Autonomous Region. That same year he launched his business, and his work for restaurants, photo studios, and clothing manufacturers allowed him to accumulate both funds and experience.
In 1993, he founded Ocean River Industry and Trade (later renamed Inner Mongolia Zhongcaike Industry and Trade), the earliest registered private enterprise of Abaga Banner. The company faced many difficulties at first, but under his leadership overcame them. In 1995 it was put in charge of sales for the Xuanhua Bell Tower Group, and rapidly developed into a company with a wine-sales network covering more than half of Inner Mongolia. Its sales of Bell Tower beer ranked first for several years. The company was named one of the top 100 in the Inner Mongolia Autonomous Region, and its "Zhongcai" trademark a "famous trademark" of the region.
Seize opportunities and strive to be innovative
In the early 2000s, with increasingly fierce competition in the market for alcoholic beverages, Zhang Jiang decided to branch out into mining, and in 2003 won a 1.1-square-kilometer coal-mining claim at auction, part of the Manitu Coal Mine of Abaga Banner, and was able to elevate it from negligible production to an annual capacity of 450,000 tons.
At the same time, aware of the abundant coal resources of the area, Zhang Jiang established Gele Coal Washery, with an annual processing capacity of 1.2 million tons, and Zhongcai Coal Washery, at 2.4 million tons, in 2008 and 2012 respectively. These allowed the coal gangue that had piled up at the surrounding mines to become usable, leading to both economic and environmental benefits.
After coal, Zhang Jiang turned to stone mining, getting involved in both the domestic and international markets. In 2017, he founded Unenbekh LLC in Mongolia, a company that specialises in the development of stone mines, and which that year purchased a 75.33-hectare marble mine in Gurvansaikhan County, Dunggobi Province, Mongolia. It is currently at the trial-production stage.
According to Zhang Jiang, "A company without a strategy is at risk of failure. In today's rapidly changing economic situation, it is very dangerous to stay confined to the mining industry." Therefore, following a strategy of simultaneous development of multiple industries, he invested in the real-estate sector, establishing Inner Mongolia Deshengjiye Real Estate, which has developed communities such as Happiness Community and Xinxueyuan Community, covering a total area of 160,000 square meters, with a residential area of nearly 340,000 square meters and over 1,000 households.
He also grasped the tourism opportunities of the Xilin Gol prairie, and founded Mongolian Palace Grassland Culture Tourism and the Mongolia International Hotel, both based on the idea that Inner Mongolian culture is attractive to visitors. Mongolian Palace has 5 banquet halls and 19 VIP rooms, accommodating 5,000 people at a time, while the hotel has 240 sets of style-specific rooms, each with an average area of over 30 square meters. The hotel is also equipped with gymnasiums, a spa, health clubs, lounges, and other facilities. Both are among the best of their kind in the Xilin Gol League.
Ceaseless learning, and regional leadership by way of advanced management
In order to standardise the enterprise and make it self-supporting, Zhang Jiang has been keeping up with management advances, and in turn transmitting these to other entrepreneurs in order to benefit the region as a whole.
He is responsible, goal-oriented, dedicated and highly respected. His management philosophy, methods and achievements are models for others in the region, and his company makes a significant contribution to employment.
Give back to society
He has never forgotten that the government and society as a whole contributed to his personal wealth, and is therefore active in promoting social welfare. He has donated nearly RMB 5 million for disaster relief, poverty alleviation and elder care, and obtained numerous awards for his charitable undertakings. In 2013, a secondary road from the Manitu mining area to Arshan built from his investment was officially opened, transforming the accessibility of the area, saving travel times and costs, while also enhancing the environment for the herdsmen living there. On top of this, he has sponsored table-tennis events and training courses, as well as the most important traditional festival (Naadam) of the Mongolian people, promoting cultural exchanges for the people of the Xilin Gol League, and making great contributions to the nation's traditions and development.
By OUC Voice WeChat Official Account