Ye Ruyi was born in an ordinary worker's family at Lianyungang, Jiangsu Province. He lost his left leg in a car accident at the age of five. However, this did not dampen his aspirations for a better life.
With the care and warmth of his family and community members, the big boy always wore a sunny smile and held a positive outlook; he even participated in wheelchair fencing training. In 2002, the 15 year-old Ye Ruyi's outstanding performance earned him a place on Jiangsu's wheelchair fencing training team, and he began a new life journey. Since 2003, a series of honours have been awarded to this handsome boy, who has laboured with effort and dedication beyond the imagination of ordinary people.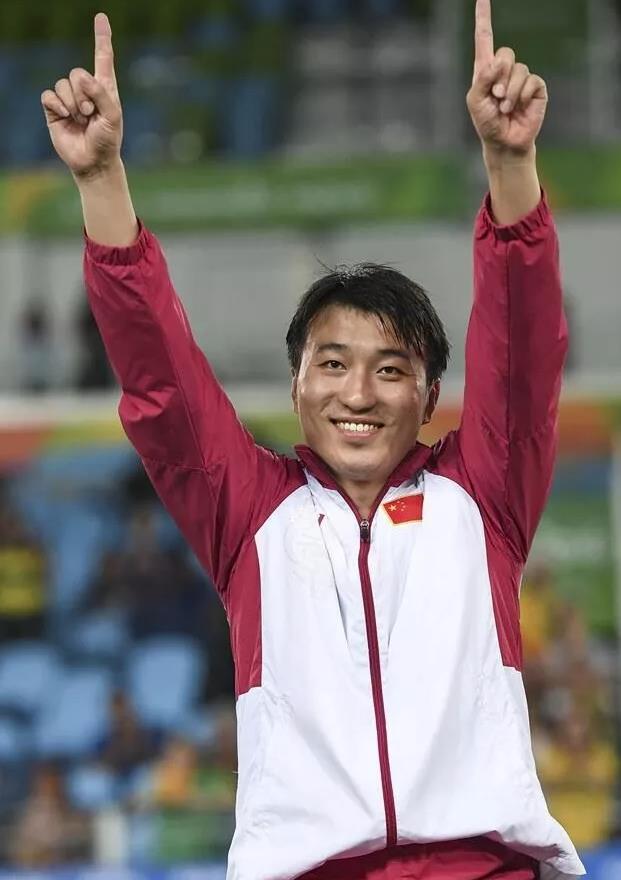 In 2003, he won one gold and three silver medals at the Sixth National Paralympic Games, as well as one gold and one silver medal at the New Zealand World Wheelchair Games. In 2006, Ye Ruyi won one gold, two silver, and one copper at the Seventh National Paralympic Games, two gold medals at the World Fencing Championships in Turin, Italy, and two gold and one silver in the Far South Games of Malaysia. In 2008, he won two gold medals at the Beijing Olympic Games. His winning streak continued in 2010, with one gold, one silver, and one copper in the Guangzhou Asian Games, followed by two gold and one silver at the World Fencing Championships in Paris. He won two gold and two copper medals at the National Paralympic Games in 2011, and two gold and one silver at the World Fencing Championships in Catania, Italy. In 2012, Ye Ruyi won two gold and one silver at the London Paralympic Games, followed by two gold medals at the World Fencing Championships in Hungary in 2013. In 2014, he won two gold and one silver at the Asian Paralympic Games in Incheon, South Korea, as well as one gold, silver, and copper at the Paralympic Games in Sichuan. In 2015, he took home two gold medals from the World Championships in Hungary. The following year, he won two gold medals at the Paralympic Games in Rio, Brazil.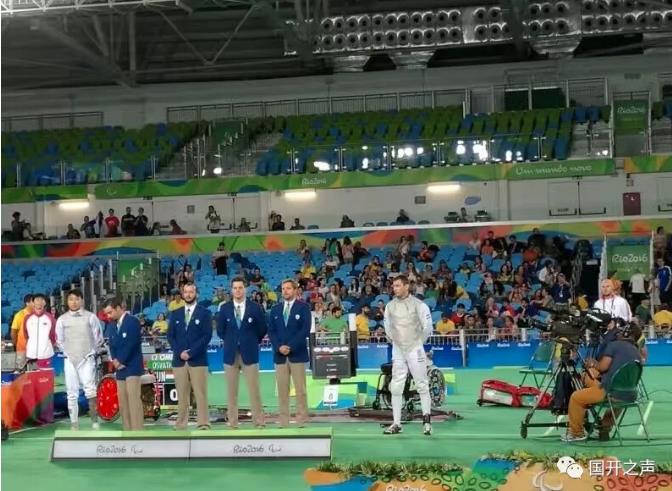 In the twelve years between 2004 and 2016, the ever persistent young man won more than 30 medals in a series of World Cup competitions across France, Poland, Italy, and other locations, raising China's national flag high for the world to see! In addition, he has been awarded the May 1st Labour Medal, May 4th Youth Medal, and the honourary title of Labour Model of Jiangsu Province on numerous occasions. In 2008, he was awarded the Advanced Personal Medal by the State Council.
Ye Ruyi, who has fulfilled his dream of becoming a champion, has not ceased moving forward. He has also pursued his dream of attending college. The OUC Lianyungang study centre, a university operated on a web-based learning model, with its unique advantages, sets no barriers for access. The centre offers relatively a unconfined learning environment, flexible test formats, and rich and diverse quality courses. In 2010, Ye Ruyi was admitted into the administration major at OUC Lianyungang. However, his special physical condition, intensive training, physical pain, and psychological suffering made him doubt whether he could persist. In response, the teachers of the OUC Lianyungangstudy centre and his class counselor offered to help Ye Ruyi. Teachers helped him familiarise himself with course operations, so that he could make effective use of Internet-based teaching resources. They regularly inquired about any problems he encountered during the learning process, and offered timely help. In addition, they offered guidance and help prior to examinations.

The warmth from the helpful teachers, the care of the head teacher, and assistance from his classmates helped strengthen Ye Ruyi's self-confidence, and he finally obtained his first junior college diploma, realising his university dream.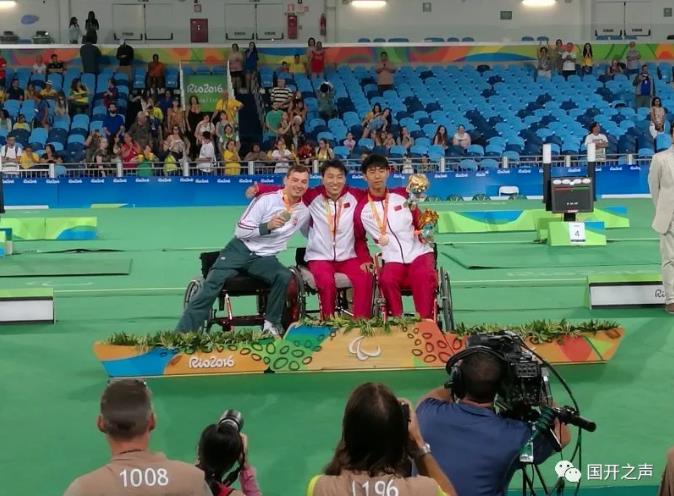 Without suffering the bitterness of freezing coldness, there will be no fragrance of plum blossoms. Ye Ruyi's perseverance and unremitting efforts ultimately created a champion basking in glory that extends beyond the games.
Ye Ruyi, you are the pride of the OUC, Lianyungang city, and the country.
By OUC Voice WeChat Official Account