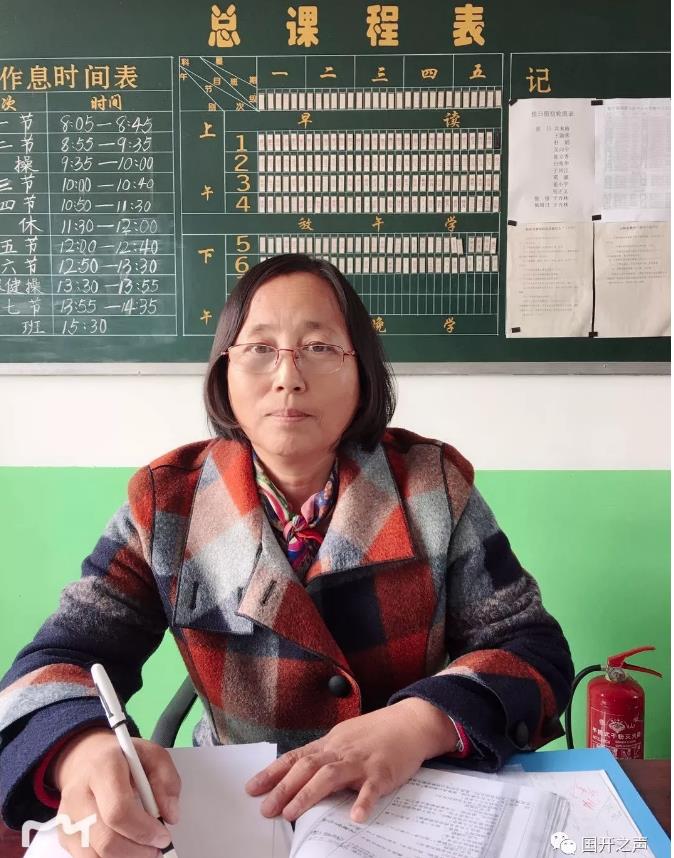 Wang Shurong is a senior teacher at the Mongolian Central Primary School of Chagan Lake Town, Qianguo County, Jilin Province. She studied Chinese Language at the Open University of China (OUC) from the spring of 2016 until July 2018. She has been teaching at the school since November 1984.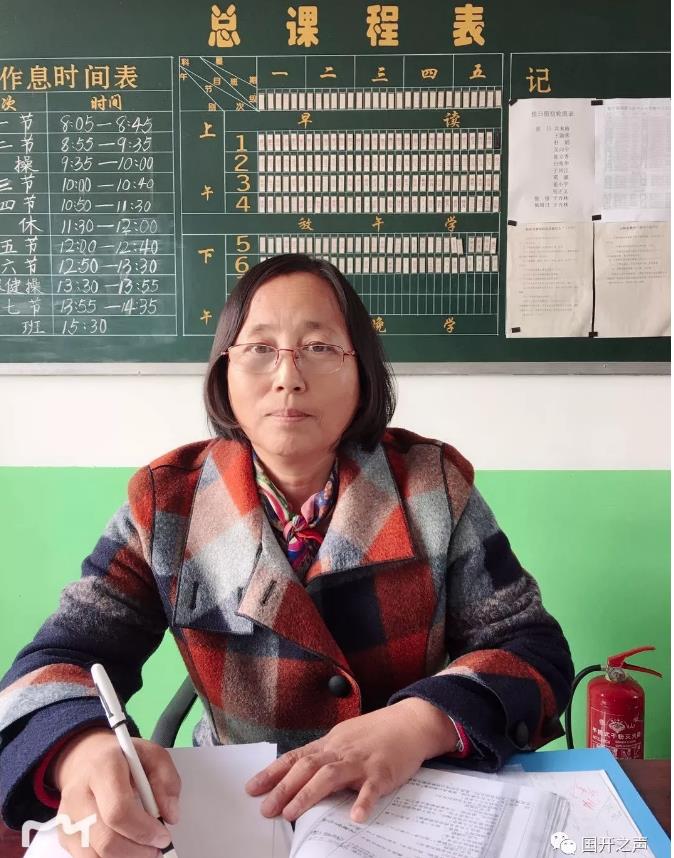 Since that time her duties have included teaching Chinese and mathematics, and acting as class counselor, positions that have made her happy and well-respected.
Keep working and making progress for the teaching career
Wang Shurong understands the importance of teachers to shaping the future, and this sense of responsibility has pushed her to keep growing.
After graduating from high school, she entered correspondence school, majoring in Primary School Education, gaining a foundation in pedagogy, psychological and educational theory, and obtaining her certificate in 1996. Later, with the recommendation of the school, she became a full-time teacher, first at the county, then the city, and finally the provincial level. As a village teacher, she received an award as top performer in a provincial key teacher training. In 2016, she took part in teacher training, and was named an "Excellent Student", with a micro-lecture she created winning an award in a national competition. In 2016, Ms. Wang began studying as an undergraduate at the OUC; during her time as a student, she wrote many papers, and had them published in national journals. Education is her vocation and her love. She is 56 this year, and still acts as class counselor.
Fulfilling her work duties
Since starting as a teacher, Wang Shurong has been class counselor, for many years the first to school almost every day, staying with her students as they study, and setting a good example for them. Fame and money are not her goals; her devotion is to teaching, which brings her peace of mind. She cultivates the talents of her students with care, and her classes are always among the top in the school. Meanwhile, her studies at the OUC improved her own abilities, enabling her to teach with greater efficiency and gain better results.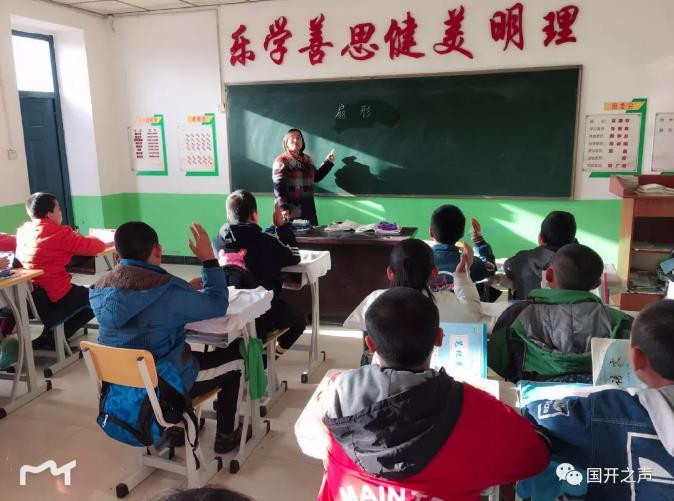 Expressing her true feelings through her teaching
We say that the greatest love in the world is a mother's, but Wang Shurong regards a teacher's as even greater. "I think it is instinctive to love one's own children, but sacred to love those of others," Professor Lin Chongde once wrote. One of her students, Kong Xianhua, was born poor, with a disabled mother and a sick father. She often wanted to drop out of school, and Wang Shurong persuaded her to stay, giving her clothes and school supplies. With the help of Ms. Wang and her classmates, Kong Xianhua ended up finishing primary school. Another student was named Ma Liyan; her parents were divorced, and she ran wild at home; by first grade she could not even add 1 and 1. But Wang Shurong did not give up on her, taking her in hand not only for her studies but also outside of school. In summer, the child was often filthy, and no other student wanted to sit with her. Whenever time permitted, Wang Shurong would boil water to help Ma Liyan wash. In the winter her smell was unbearable to those nearby, but Wang Shurong still insisted on teaching her. The girl knew when someone was being good to her, and responded in kind, sharing her food with her teacher – and act that gave Ms. Wang great joy.
More recently, Wang Shurong had a retarded student named Wang Xinjiang. When she first met him, he could not even communicate, but through her unremitting efforts, including tutoring him after class, he was able to pass Chinese and mathematics.
Another student, named Yu Fengtong, was also mentally disabled, and unable to keep up with the rest of the class. Because of this, Wang Shurong took him home after school to give him free tutoring, all the way from grade one to grade six. As his grades improved, Ms Wan was recognised by his parents and the school for her actions.
For several years she has also been supporting a student named Han Shangxi, from a poor family, in order to allow the girl to focus on her studies without worrying about money.
The fruit of her labour
Since 1986, Wang Shurong has been named "Outstanding Teacher" eight times - seven at the county level and one at the municipal level (in 1998).
In both 2005 and 2015, she was named "Model Teacher".

In 2013, her courseware, Area of Plane Graphics, came first in the primary-school mathematics section of the 7th Jilin Provincial Courseware Competition for primary and secondary-school teachers. In 2013, her thesis Reflections on Collective Lesson Preparation came third in the 8th Achievements in Education and Science Competition in Jilin province. She also won a 2016 OUC scholarship.
In November 2016, her paper, A Study on the Reality of Primary School Mathematics Classroom Teaching, was published in Curriculum Education Research and won an award. In 2017 she won a number of awards, including being named an Outstanding Student among Jilin elementary and secondary-school teachers in the national IT training program, while in November of that year her paper A Study of Real-world Primary School Mathematics Teaching came third in the thesis category of the 11th Education and Scientific-research Achievements Competition of the Jilin Education Association.
By OUC Voice WeChat Official Account