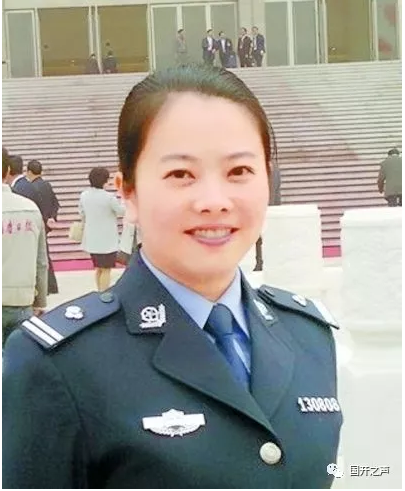 Li Bei, of the Yao nationality, majored in Law in the class of 2007.
Li Bei has been a Communist Party member for 12 years, and is political commissar and Party branch secretary of the Public Security Detachment of the Loudi Public Security Bureau in Hunan province. She has been named "National Outstanding Communist Party Member" and "National Top-level Policewoman", among other titles, and given a level-two public-security award.

On 18 April, 2011, the Loudi Public Security Bureau held its annual awards ceremony at city hall, and Li Bei received the award for a dangerous rescue of a woman from a high building.
It was a hot morning in August, 2010, with scorching sunshine, and a ground temperature of over 40 degrees.
A woman was attempting suicide on Chunyuan pedestrian street in Loudi city, and Ms Li rushed over to rescue her.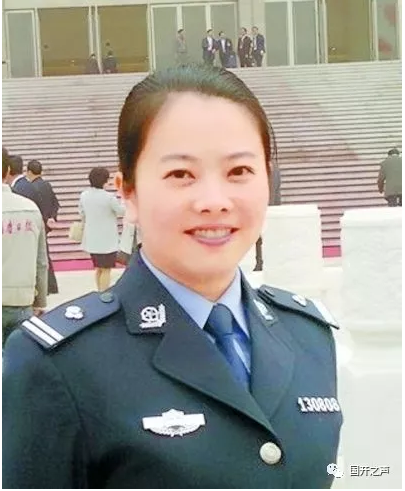 At the top of a 13-storey commercial building, a middle-aged woman was standing on a small fenced terrace. She looked extremely tired, and the situation was dangerous. Li quickly climbed to the top of the 50-meter building, and her years of front-line experience enabled her to persuade the woman away from the edge. The woman then asked for paper and a pen, and Li seized this opportunity to get closer to her. In order to gain her trust and keep her calm, Li started chatting with the woman about what was troubling her, and promised to help her solve her problems. This made the woman less vigilant; Li sat down with her on the wall of the terrace, and as the woman relaxed, began to coax her away from the edge of the building. Then she signaled to the firefighters to take action, but one of them made a noise that frightened the woman, who ran to the edge of the building again. At this critical moment, Li grabbed her waist, and even though the woman was half a head taller than her, pushed her to the ground, and with the help of the firefighters ended up saving her.
With the heat and tension, Li was soaked in sweat, and sat on the ground for ten minutes. As she came down, a crowd of onlookers gave her warm applause.
Brave, careful and competent, Li Bei is showing that women are just as qualified for police work as men.

By OUC Voice WeChat Official Account