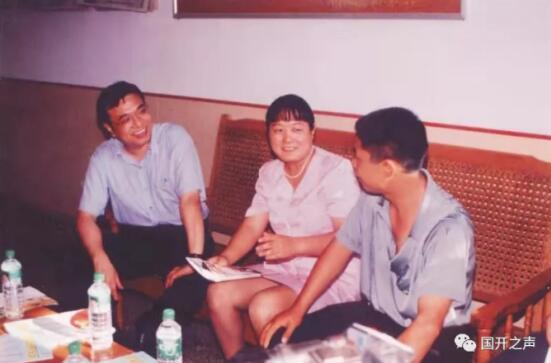 In 1987, Zhang Ying, general manager of Luohe Sunshine Poultry Co., Ltd., enrolled in Luohe Radio and TV University (RTVU) junior college's Enterprise Management programme . By the time she graduated in 1990, she had served as president of the university's student union.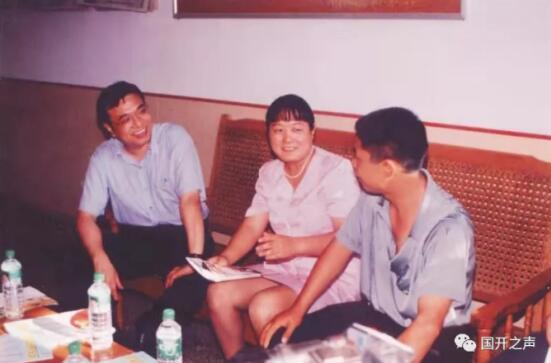 In 1999, she was honoured as a pacemaker of entrepreneurship and innovation for women in the old revolutionary base areas by All-China Women's Federation. In 1998, she was given the titles of "Woman Pace-Setter" and "Woman Leader of Entrepreneurship" by Henan Provincial Women's Federation, and the title of "Excellent Female Worker of Henan Province" by Henan Provincial Federation of Trade Unions. She was honoured as "Woman Pace-Setter of Luohe City," "Model Worker of Luohe City," "Ten Best Citizens of Luohe City," "Civilised Family," "Most Beautiful Family," and others. She was elected a deputy to the fifth, sixth, and seventh People's Congress of Luohe City, and selected as an outstanding deputy of the People's Congress three times in a row.
In 1992, Zhang Ying started Luohe Sunshine Poultry Co., Ltd, a high tech chicken breeder enterprise raising and hatching breeding chickens, brooding commercial chickens, and providing technical service to the livestock and poultry industry. Luohe Sunshine was soon recognized as one of the best chicken breeders in Henan Province. The breeder had more than 200,000 laying flocks, which annually hatched more than 12 million female chicks, generating economic prosperity for over 8,000 professional breeders' households. In 2003, Luohe Sunshine Poultry Co., Ltd. was recognised as a pollution-free livestock producer in Henan Province. In 2004, the company was selected as a key pillar enterprise and a demonstration breeding base for pollution-free animal products in Luohe City. In 2005, it was once again selected as an advanced company for the construction of a pollution-free food production facility. Luohe Sunshine has been covered several times by the CCTV, Henan Daily, Luohe Daily, Henan TV, and Luohe TV.
In March 2010, Sunshine successfully entered cross-industry operations. It founded catering brands named "Chengdu Xiangxiang Yang Small Fire Pots with Dishes Served on Autonomously Rotating Dishes" and "Shahewan Farm Village." At the same time, Zhang Ying conscientiously tended to her duties as a deputy to the People's Congress. She was active in public welfare, helping the poor and those in danger, and assisting in earthquake and disaster reliefs - she was always at the forefront of such efforts. In 2014, she initiated the establishment of Luohe Shunfengche Association of Public Welfare and was elected president of the association. So far, it has developed into Luohe's largest volunteer organization, and has been selected as Luohe's most excellent volunteer group. Its principle "public welfare for all, at convenience, and with pleasure" has been widely recognised.
Zhang Ying currently serves as a deputy to the People's Congress in Luohe. She manages her own companies, such as Sunshine Poultry Co., Ltd, Shahewan Farm Village, and Xiangxiangyang Fire Pot, is an active volunteer in public welfare activities, and is one of the founders of Luohe Shunfengche Association of Public Welfare. This proposed way of green travel has broken the distrust among people. The association has become a platform to gather good people doing good deeds.
The Luohe Shunfengche Association of Public Welfare was initiated in 2014 and was officially registered in Luohe Civil Affairs Bureau in June 2016. Its mission is to give free rides, spreading both love and a love of good deeds in Luohe. Each volunteer event in Luohe sees the participation of Shunfengche fellows, which brings Shunfengche deep into the hearts of the Luohe people. Shunfengche has also earned several provincial honours. In September 2016, Luohe Shunfengche was recognized as a model team for its work with the elderly and at-risk youth. In December 2016, its music project with rural youth, jointly implemented by Shunfengche and Luohe No. 2 Senior High School, was awarded the gold prize in Henan's Service Competition of Youth Volunteers, and recognised as a model "partner programme," a youth volunteer programme implemented by the Central Committee of the Communist Youth League of China. Shunfengche's public WeChat account has been sending information related to public welfare every day for more than three years, and has been selected as an "Excellent Public Platform" by the Department of Publicity of the CPC Luohe Committee. The group was named a "Love Team" of Luohe's "Third Warm Winter Action" by the Publicity Department of the CPC Luohe Committee, Luohe Office of the Spiritual Civilisation Development Steering Commission, and Luohe Charity Federation; won first prize in Luohe's First Display of the Elegant Bearing of the Volunteers; was awarded silver prize in Henan's Second Competition of Volunteer Service Programmes in 2017; and, in September 2018, won the gold prize in Henan's Competition of Youth Volunteer Service Programmes.
By OUC Voice WeChat Official Account