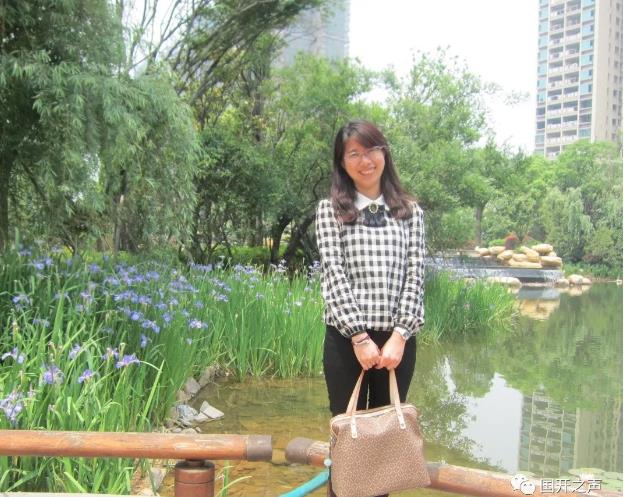 Hu Chunmei is a teacher at the Jiangxi Branch of the Open University of China (OUC). She has a Master's degree in accounting and holds the professional title of associate professor. After graduating from university in 1999, she started to work at Jiangxi Radio and TV University (Jiangxi RTVU), engaging in teaching and researching courses related to the accounting major.
She is currently a head teacher of the accounting major and many other courses from the junior college and undergraduate open education programmes. Ms. Hu, an upright, sincere, and honest teacher with a strong sense of career and responsibility, has always attached great importance to teaching, management, and serving students in her daily work. In 2004, she was honoured with the title of Teacher with Advanced Morals. In 2007, she won first prize in the Jiangxi RTVU Open Education Teaching Skills Competition and third prize in the Competition for Excellent Multimedia Teaching Courseware of Colleges and Universities in Jiangxi Province in 2006. In 2008 and 2012, her theses were awarded first and second prizes in the fourth and fifth Competition of Excellent Papers by Economic Management Teachers Within the National RTVU System. In 2010, she was honoured with a Professional Teaching Award in a Skill Contest for National Administrative Staff in the RTVU system. In 2014, she won the title of Jiangxi RTVU Gold Medal Teacher. In 2016, she joined the key teaching team of the OUC's basic accounting course and has participated in many research projects in Jiangxi province and the OUC.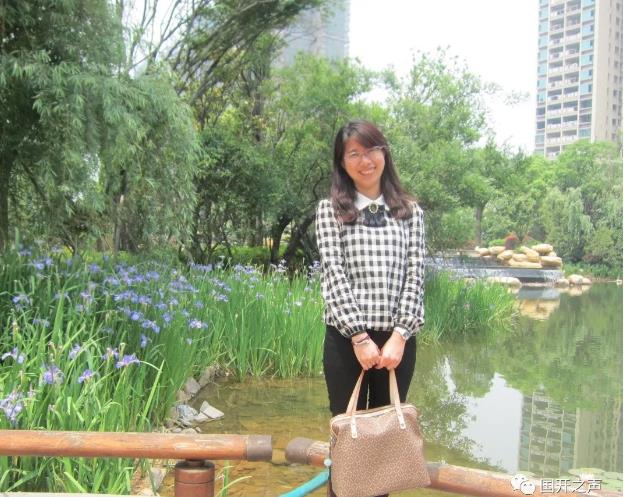 Focus on learning and enhancing one's educational mindset
With a sacred sense of duty and mission as a teacher, Hu Chunmei has established socialist ideals and beliefs with Chinese characteristics, taken the lead in practicing socialist core values, and consciously enhanced her sense of honour and responsibility in terms of moral cultivation and the teaching and education of students. For 19 years, she has never stopped strengthening the study of political theory and has established a correct outlook on life, values, and the outside world. Her personal ideals and work are closely related to the development of education, strengthened learning, broadened horizons, renewed knowledge, constantly improved her professional ability, and the quality of education and teaching, and she strives to become a high-quality teacher with excellent professional skills that is favoured by students.
Dedicated to teaching instruction and focused on the teaching process
For 19 years, Hu Chunmei has been a teacher for the accounting major and many other courses.
While serving as a head teacher for the accounting major, she has studied and analysed the training objectives, standards, teachers' strength and courses of this major. In view of the current situation of open education in Jiangxi province, she formulated detailed rules for the implementation of teaching for the open education accounting major in the province and coordinated the hiring of responsible teachers and the arrangement of online teaching for the course. She made the effort to fully understand the status of teaching in the major and the reform of its courses, and made arrangements to develop a range of learning support service activities, which have achieved remarkable results. The enrolment rate for the accounting major and the rate of students' passing the course examinations rank first among all the majors.
She has served as a teacher for Cost Management, Intermediate Financial Accounting (Ⅰ and Ⅱ), Cost Accounting, and Basic Accounting. In order to meet the needs of modern teaching and to keep abreast of the latest reform trend in the accounting profession and changes to accounting policies, she has read a large amount of related information. In addition, she often consulted other teachers, exchanged teaching experience with them, and explored different teaching methods in order to continuously improve teaching quality. She always builds her classes around her students and their knowledge and characteristics, enabling them to unleash their true personality and fulfil their desire for new knowledge, with the aim of helping them to change their attitude from a passive learning style to an active one. After her classes, she patiently and carefully answered the students' questions. As a result, her teaching has achieved good results, her classes have a high attendance rate, and she has won unanimous praise from her students.
As a teacher responsible for the Basic Accounting and Intermediate Financial Accounting (Ⅰ and Ⅱ) courses, as well as courses for the "One College Student Per Village" programme, she has continued to study modern information technology, explored the integration of modern information technology and education, conscientiously performed her duties, constantly updated her online teaching resources, replied to students' questions on a timely basis, offering effective teaching support services for students. In recognition of the fact that, in contrast to general colleges and universities, the teaching of open universities is characterised by its openness in terms of educational objects, learning process, and learning resources and that there is no available model for reference as a result, she has made bold explorations, stayed at the front line of teaching, placed students and learners at the centre of education, and analysed their particular needs. She has been practical and innovative, and actively learnt from the OUC's "Six-Network Integration" teaching concept. She has achieved good results in the exploration and innovation of the teaching model.
Enhancing the depth and width of knowledge and culture and creating educational wisdom
Hu Chunmei has constantly enriched and improved her professional skills and knowledge level despite her intensive teaching and management tasks. She has successively participated in the first MPACC (Master of Accounting) of Jiangxi University of Finance and Economics, the 1,219th Class for Backbone Teachers of Open Education, and the OUC second online training series class. She applied her knowledge to teaching and management practices, which enabled her to reach a higher level in teaching and management and constantly improve her professional knowledge. She actively organised the teaching and management work for the accounting major in Jiangxi RTVU, participated in various kinds of teaching and teaching reform research, and published more than ten papers in major national and provincial journals, including Discussions on the Governance Mechanism of Listed Companies in China and Brief Analysis of Accounting Information Distortion by Listed Companies. She has published and issued three textbooks and also participated in projects such as the Exploration of Credit Mutual Recognition between Open Education and Higher Vocational Education Majors, a sub-project of Research and Practice of the Accreditation, Accumulation, and Conversion of Learning Achievements in National Continuing Education, and Analysis of and Countermeasures for Students' Face-to-face Teaching Needs under Distance Education Conditions, Research on the Adaptability of Distance Education Curriculum Settings and Social Requirements, Innovation of the Teaching Support Service Model for the Distance Teaching Based "One College Student per Village" Programme, and more than ten other topics organised by the provincial Education Department and the OUC. Through the research of these subjects, she was able to analyse the learning needs, learning environment and conditions, policy support, and distance learning acceptance ability in open education, pay attention to the latest teaching trends in open education, transform her teaching concepts, and actively adapt to the transformation and upgrading of open universities.
Participating in management with a focus on service consciousness
As a teacher from the Jiangxi Branch of the OUC, Hu Chunmei participates in teaching management as well as teaching itself. She has maintained good professional ethics in teaching management, strictly enforced various rules and regulations, worked with a down-to-earth and enterprising manner, and challenged difficulties and problems. Thanks to her sense of responsibility and her commitment to serving the grass-roots RTVUs and teachers and students, she has been working hard to improve the teaching quality of open education by steadily and effectively improving the efficiency of teaching management.
Engaged in the development of the university based on a harmonious development concept

Hu Chunmei has been able to shape the image of the university thanks to her sense of ownership in teaching and other work for more than ten years. She is enterprising and seeks common development with other colleagues. She gives full play to the spirit of the team, regards team building as an important part of ensuring smooth teaching work, and attaches great importance to cooperation on the basis of division of labor, joint participation, and sharing of results. At the same time, she tries to initiate communication with colleagues that have different opinions and seek common ground while preserving differences, which has created a good teaching atmosphere and ensured that staff actively participate in the development of the OUC's Jiangxi branch.
Since she began teaching, Hu Chunmei has respected the learning process, cared for her students, held herself to strict standards of discipline, and served as a model for other teachers. She has always combined teaching and educating people with self-cultivation. She believes that she should always work hard and devote herself to the cause of education.
By OUC Voice WeChat Official Account