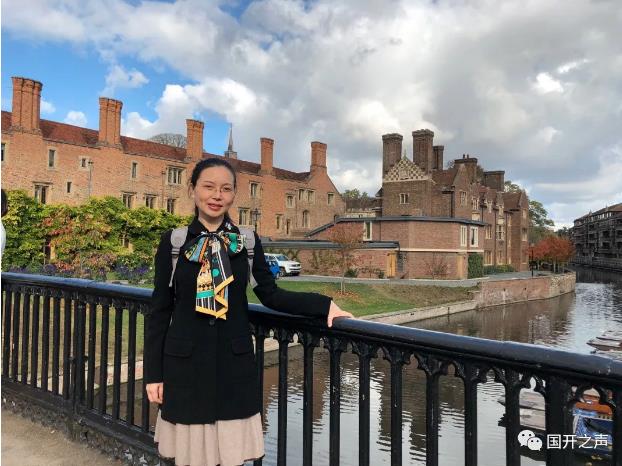 Instead of her numerous awards for teaching and leadership, such as "Female Star with Great Achievement at Job Post" in Wuhan, "Outstanding Young Teacher" for institutions of high learning, professional leader of the University and "Outstanding Communist Party Member", Zou Li would like to be known simply as"a teacher of the people." She has been at the Wuhan Branch of the Open University of China (OUC), also known as Wuhan Radio and TV University, or Wuhan RTVU, for 20 years.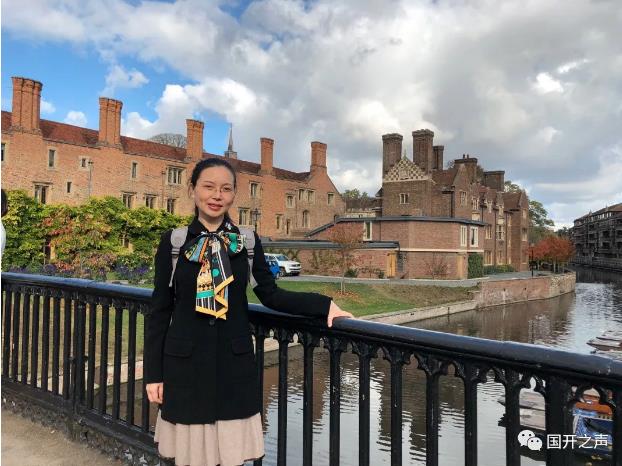 She has been working year in, year out - an honest teacher with two clean hands
She has never regretted choosing teaching as a career. Her approach is passionate and flexible, with close attention to the individual needs of her students and a strong grasp of the teaching content. She is particularly concerned with ensuring that the practical aspects of her lessons are not neglected. Her passion and attentiveness are evident to her students, mostly adults who study while working, and they speak glowingly on internet forums about how much they get, not just from her classes, but from the material she posts online outside of them. In terms of teaching with wisdom in classes, it's mainly about Ms. Zou's productive teaching methods. In the course of College Chinese, she displays keen skills in leading students to "seek beauty and enlightenment" and understand "the real wisdom of Chinese culture". In the course of practical writing, she puts "learning into application". No matter what classes she has, she exerts a positive, optimistic, earnest and persistent attitude, which has deep impacts on her students in an imperceptible means, inspiring them do better and seek kindness in life.
She has been recognized for her teaching by the university, especially for her work in class, but is happiest about the praise she receives from her students In fact, she has won the first prize in the five skills contest for young teachers in the university, among which "Classroom Demonstration" by was honoured with the first prize.
Educating students diligently and leading in teaching and research
Attendance and enthusiasm are always issues for teachers in open education, and she "thinks outside the box" in approaching these, especially in terms of using information technology to achieve the best possible resultsMs. Zou Li practiced the Wuhan spirit of "Striving to be a Pioneer and Pursuing Excellence" with her own educational and teaching reform, which offered a good answer to the above questions.
Her Practical Writing course has been recognised as a model for its collaboration with enterprises, its use of a teaching team made up of instructors from a variety of fields, and its project-directed orientation. The content of the course is also both useful and novel, incorporating video streaming, e-books and micro-courses, and this novelty extends to the way the teaching is delivered, on a mobile platform via an app named "Classmate". The course was one of the first provincial courses to be placed in the OUC Learning Network as a teaching resource.
The innovations of this course in terms of delivery and use of resources has led to it being recognised by the OUC as an OUC quality course in 2015. The project of "Multi-terminal and Multi-type Resource Construction and Application for the Practical Writing Network Course" hosted by Ms. Zou was awarded the second prize of "Six-Network Integration" New Technology Application Show of the OUC in 2015 and first prize of the Second Teaching Achievement Award of Wuhan RTVU. "The Construction and Application of Ubiquitous Learning Model of the Practical Writing Course Based on Six-Network Integration" hosted by her was also placed third prize of the eighth Hubei Higher Education Teaching Achievement Awards, a first for Wuhan RTVU.
Zou Li has also been recognised many times as a "Star of Online Teaching and Guidance" by Wuhan RTVU for the favour she has found with her students.
Her teaching practice and grasp of teaching problems has also fed into her research, and she has published 11 papers, including 4 in key national journals, and participated in the creation of over 10 textbooks, 2 as editor-in-chief, along with 5 projects at or above the municipal level, including 2 key projects.
After twenty years of teaching, she has cultivated students all over the country
One night in April 2018, Jiang Xuhuai, a student in his 60s who had just recovered from a stroke, was reciting his "OUC learning story" from a stage of the competition finals with Ms. Zou in the audience. For the months leading up to this, she had worked late many nights, registering students for the competition, finding the right candidates, and modifying their manuscripts and deliveries down to the smallest word and gesture. Yet in the end, for the students who had won awards, she allowed younger teachers to be credited.
There are numerous similar examples. In 2015, she directed Feng Lijiang, a student suffering from cerebral palsy, with his "Learning Story"; his work "Standing on your tiptoes, you can reach the fruit" came first. In 2014, she guided student Lin Qianying in the OUC's "Hand in Hand: Rural Youth Reading Action" essay-writing activity, in which her essay "Digital Books: A Guide for Spiritual Growth" won second prize.
She loves her students but never lowers her standards. One year, a pregnant student asked Ms. Zou to direct her graduation thesis precisely because of this strictness, which, in her view, would help her get the B.A. in Chinese Language and Literature she dreamed of attaining. With the help of Ms. Zou, the student, Zhu Sha, realised her dream.
Encouraging the work of her younger peers
For the teacher-skills competition, held every two years at Wuhan RTVU, Ms. Zou encouraged her reluctant fellow teachers to take part, and helped them preparing: analysing the rules of the contest and developing coping strategies based on her own experience, modifying courseware, and simulating aspects of the contest. The team prepared for over a month, with Zou Li always available for private help, and in the end one member of it, Teacher Shu, who had been very worried about being inadequate, won the second prize.
In this way she has helped young teachers reach their potential. Two other teachers under her direction, Li Siyi and Shu Fengfang, won first prize overall and the face-to-face teaching award (Li) and third overall and the online-teaching award (Shu) at the first OUC Teaching Skills Competition in the education category .
Throughout, Zou Li has maintained the passion for teaching that she has held from a young age.
By OUC Voice WeChat Official Account