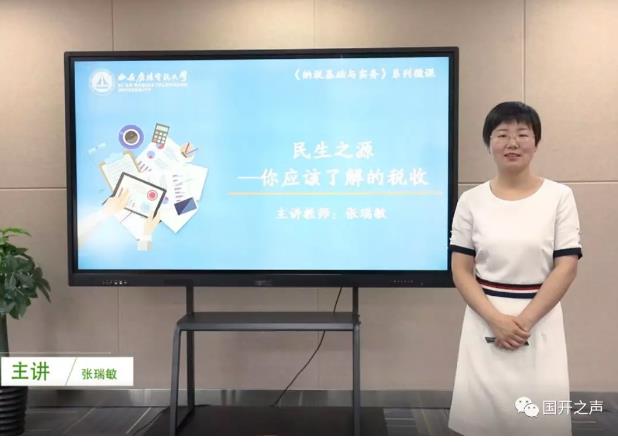 Zhang Ruimin graduated from Northwest University with a Master's degree in Accounting in 2004. She works as a lecturer, and is qualified as an accountant and auditor.
Since July 2004, she has been working in the Finance and Accounting Teaching and Research Office of the Department of Finance and Economics, Xi'an Radio and TV University (Xi'an RTVU), as both an administrator and a teacher. She loves open and distance education, and is dedicated, diligent, self-disciplined and self-critical. Her achievements and hard work have gained her wide praise, and her teaching performance has been recognised annually for many years. In September 2018, she was named "Most Beautiful Educator" by the Xi'an Education, Culture and Health Trade Union.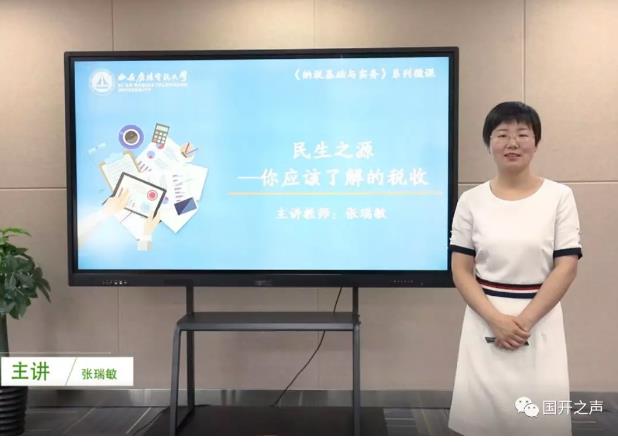 Loyal to the educational principles of the Party, industrious, hard-working, and a role model for Party members
As both a teacher and member of the Communist Party of China (CPC), Zhang Ruimin not only abides by the Party's ideals, and obeys all university regulations, but also takes part in Party activities, and allows her practice to be guided by political theory.
In 2011, responding to the call of the Xi'an Municipality People's Government for new university graduates to support agriculture, teaching, medical services and poverty alleviation, she provided support services at Xuyang Vocational Middle School for one year, helping students participate in a vocational-skills competition for Xi'an senior middle-school students, and organising exchanges of teaching experiences among the teachers. An essay she wrote about this time was given a first prize, and she was also named "Excellent Party Member" of Xi'an Radio and TV University in 2012.
Tireless in learning and innovative in her teaching
A good teacher constantly seeks to enhance the quality of her teaching, and Zhang Ruimin does so by integrating online and offline approaches that include online teaching with face-to-face tutorials, and by coming up with "smart learning" plans based on the needs of individual learners.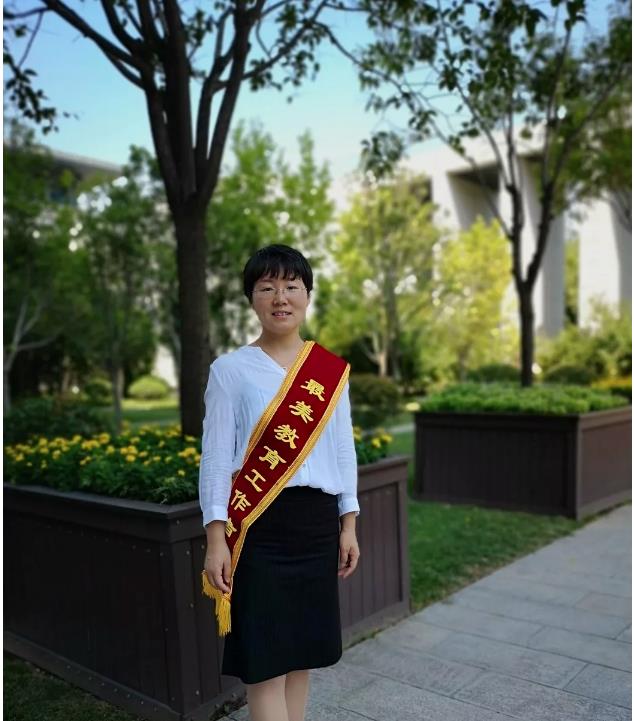 Zhang Ruimin has been serving as course coordinator in the Accounting major and teaching a variety of accounting courses, such as Basic Accounting, Computerised Accounting, Intermediate Financial Accounting, Auditing, Tax Basis and Practice, Accounting Simulation and Experiment, and others. In 2012, she undertook teaching reforms to the junior-college accounting programme based on the requirements of enterprises, enhancing design, contents and standards and reshaping the assessment and evaluation systems to cover both theoretical and practical elements. These changes were very popular with the students, and in 2012 she was given a "Teaching Innovation Award" by the university. She studies the theory of distance education and advanced teaching methods to continue improving as a teacher, and in 2013 was honoured for her teaching excellence by the university. In 2015, she came third in the "I Teach and I Show" Teaching Competition, and her lecture on individual income tax was broadcast on Xi'an Educational TV. Finally, in 2016, she was named "Online Teaching Master" for her integration of online teaching and face-to-face tutorials and her focus on the autonomous learning and specific needs of individual students.
Keeping up with the development of IT in education, working hard, and making teaching resources correspond to student need
The construction of teaching resources is an important task in modern open and distance education, and mastery of IT in this area is an essential prerequisite. In order to adapt to this trend, the university has been implementing "smart learning" plans, and Miss Zhang has learned to make use of teaching resources such as Camtasia Studio, EDIUS, StarC Cloud Class and Mind Map. A diverse range of teaching resources in line with student needs has been produced, with obvious benefits.
Her production of micro-courses and video lectures in accounting, book-keeping and tax filing, designed to promote autonomous learning, have won her a number of awards from the university, the Ministry of Education, and other institutions since 2011, including .micro-course Book-Keeping Basis a second prize in the First Micro-Course Competition held by China Association for Educational Technology in 2013, excellent awards in the micro-course group in the Thirteenth and Fifteenth Multimedia Courseware Competition held by Education Management Information Centre, Ministry of Education in 2013 and 2015,a third prize in the Video Open Class Evaluation of the university in 2014, recognitions from experts and student judges in the micro-course competition of the university on the micro-courses of Tax Basis and Practice in 2017.
Enhancing teaching management, building the teaching team, and providing students with meticulous support
Teaching management takes account of student interests, and teaching plans, teaching resources, organisation of activities, answering of student questions, and even correction of examinations and recording of results need to be approached with care. Zhang Ruimin is good at management, being serious, pragmatic and hard-working. The teaching team has a mandate to constantly enhance the support provided to students.
Due to the great number of students registered in Accounting and the involvement of numerous branch schools, teaching management in this area is a daunting task. Zhang Ruimin has invited six experts in accounting, taxation and auditing to be members of the team. Being familiar with the job requirements in their industries, they have been able to produce useful materials such as themed lectures and video courses, combining theory and practice, that have proven to be very popular with students.
In the spring semester of 2018, the Department of Finance and Economics of Xi'an RTVU organized students to participate in the 2018 National Tax Skills Contest with the goal of enhancing both their theoretical and practical abilities in this area. Zhang Ruimin responded quickly to the call to organise the work team, formulated detailed entry requirements, and published contest information on a variety of media, including the university website. She also organised tutorials to encourage students to participate.
She contacted the Shaanxi Certified Tax Agents Association and Shaanxi Yiyou Certified Tax Agents Firm to ensure student support during the competition, in which 645 students participated. Two students qualified for the live-group contests, and most of the students managed to obtain certificates. The gratifying results of the activity were widely recognized by leaders of the university, the OUC School of Economics and Management, and other departments.
Focusing on research
Miss Zhang has also been involved in a number of research projects since 2009, covering areas such as practice simulations, web-based assessment reform, the use of teaching software in Accounting, and, currently, the construction of the undergraduate Accounting major. Furthermore, in 2017 she won an OUC award for an essay on the Tax Burdens of Small and Medium-sized Enterprises in China.
By OUC Voice WeChat Official Account