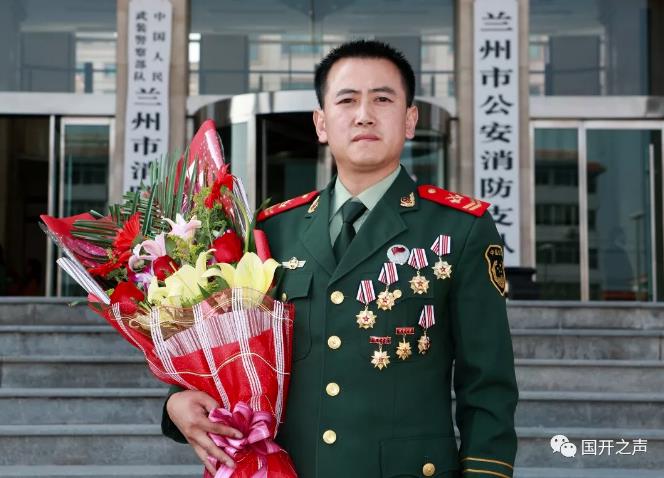 Shi Yonghong, who joined the army in December 1999, is a member of the Communist Party of China (CPC) and has a junior-college degree.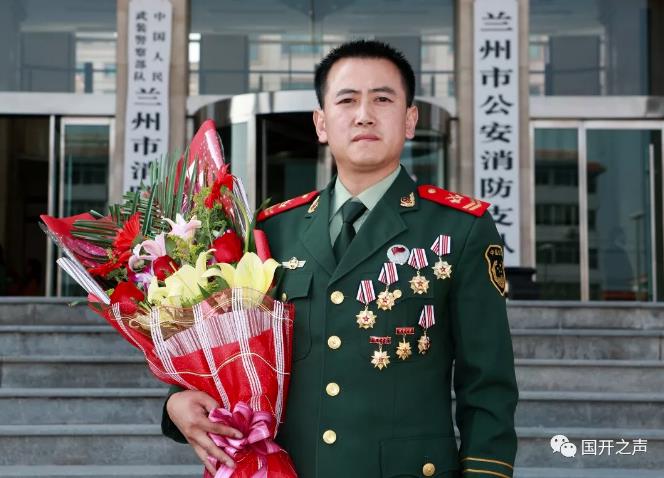 He is a level-three chief sergeant serving in the Jingtie squadron of Jiayuguan City Fire Brigade, Gansu Province. From the countryside to the top ranks of firefighters, from a propaganda writer with only a high-school education to a Xinhua News photojournalist with more than 3,000 publications, from ordinary firefighter to a hero named "Model Helper" by the Party Committee and government - in the melting pot of firefighting in Gansu Province, Shi Yonghong has taken an extraordinary path of self-improvement.
He has been awarded a third-class merit for his services five times and received numerous other awards for firefighting, CPC membership, propaganda and rectitude. His photography has won more than 30 prizes, including second prize in the 5th "Guardian's Light" Photo Competition of the National Public Security System and first in the provincial Public Security Photo Competition, as well as the "Xiongguan Literature and Art Award" from the Jiayuguan Municipal Party Committee and Municipal Government.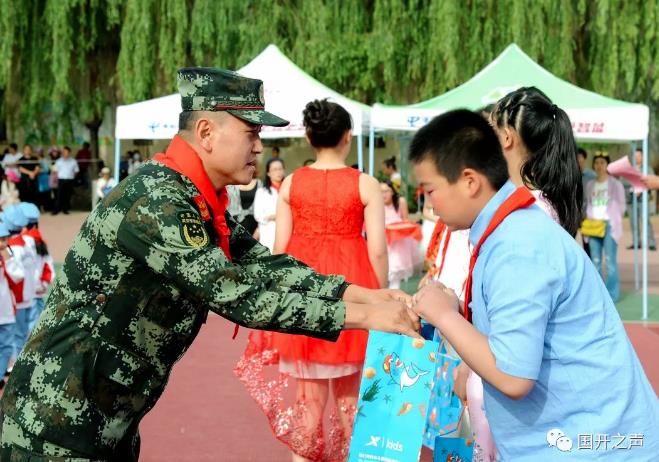 Active in giving assistance, and never fearing death
Since joining the army 19 years ago, he has been on the front lines of firefighting and rescue work, helping save over 200 lives and evacuate more than 1,300 people.
At about 8 am on 20 November, 2007, a fire broke out after a gas tanker overturned, with the two drivers dying immediately and the surrounding villages threatened. Shi Yonghong requested to be allowed to plug the leak. With no thought for his safety, he approached the leak many times, only to be forced back by the flames. After more than five hours, however, he managed to bring the fire under control.
At 13:37 on 15 April, 2018, a fire broke out at the Yingbin market in Jiayuguan City. Despite the smoke and high temperature, he operated a water cannon, helping save the shops in the south while gaining time to bring the fire under control.
As a "soldier journalist", he is always on the front lines of fire rescues
Shi Yonghong loves publicizing the work of firefighters. He often goes to schools, companies and other institutions to speak about it. He also has taught himself photography, videography and news writing, and has published more than 3,600 articles in media outlets such as People's Daily, China Youth Daily, People's Public Security Daily, Gansu Daily, Xinhua Net, China News, and others. He is employed by Xinhua News Agency as a contract photographer, and is a correspondent for Gansu Daily, covering the efforts of responders to events such as hillside collapses and earthquakes.
At 7:45 on 22 July, 2013, a 6.6 magnitude earthquake struck Minxian and Zhangxian counties, Gansu Province. Shi Yonghong rushed to the disaster area that afternoon to report first hand on the firefighters and soldiers conducting relief operations. During his eight days and nights in the disaster area, his photos and reports were published more than 100 times by state and provincial media.
At 8:39 on 4 August, 2014, a large gas fractionation unit in a refinery belonging to the Lanzhou Petrochemical Company burst into flames. Shi Yonghong accompanied the police and worked alongside the firefighters, taking photographs and videos that became part of a later investigation of the fire.
He does a good job publicising Jiayuguan, where he is stationed, through free lectures. His reports have been published by People's Daily and China News, and praised by government leaders and citizens.
He loves helping others, and is considered a role model by the people of Xiongguan

On the streets and in the alleys of Jiayuguan City, windows displaying Comrade Shi Yonghong's deeds can be seen everywhere. The story of him taking care of Zhang Yumin, an elderly person with no family, for seven years is often told, and he is called a "living Lei Feng" in the area. He has given 38 lectures, reaching 123,000 people inside and outside of fire departments.
  
In 2000, Shi Yonghong met Zhang Yumin, a 77-year-old widower living alone and uncared-for. Shi Yonghong decided to take care of him, helping to wash his clothes, buy his food, and cook. Every Spring Festival he would go shopping for him, put up Spring Festival couplets, and ate dinner on New Year's Eve with the old man.

At 3:00 am on 14 March, 2007, Zhang Yumin went into diabetic shock. Shi Yonghong immediately took the elderly man to the hospital, and asked for leave to be able to spend time with him 24 hours a day, giving him water and food and cleaning him until he was ready to be discharged. Six months later the old man was hospitalized due to a heart attack, and Shi Yonghong rushed back immediately from his vacation to take care of him.
  
Shi Yonghong took good care of Zhang Yumin for seven years, until the old man died of a second heart attack a few months after the first. Shi Yonghong arranged the funeral, and his care for Zhang Yumin was reported by the Jiayuguan Daily, Gansu Daily, People's Public Security Daily and China Central Television.

Shi Yonghong has also often purchased book bags, stationery and shoes for 40 students from poor families at the Datang Road Primary School in Jiayuguan City. He donates the treatment fees of patients through the "Water Drops: Raising Money for Health" project, and sends rice, noodles and edible oil to people living in poverty.

On top of everything else, Shi Yonghong has persisted in learning, obtaining four levels of driver certification, as well as passing the advanced special-vehicle driver examination and level-two technical examination for fire-fighting equipment. In the autumn of 2016, he began to study Administration at the Open University of China, spending all his spare time with his books and attending classes on his one day off every week. He was never too tired to make time to study, and he often went online to do research or contact his teachers with questions. Before each exam, he would finish work ahead of time to give himself more time to study. Under his influence, many other sergeants in the detachment began to take classes. He pays attention to the practical aspects of what he learns, applying the principles of administrative management to management of troops and making suggestions for the optimisation of management in his detachment. In March 2017, the Standardised Management Atlas for the Fire Departments, edited by him, was distributed at a National Fire Departments Field Meeting, and promoted throughout the country.
By OUC Voice WeChat Official Account