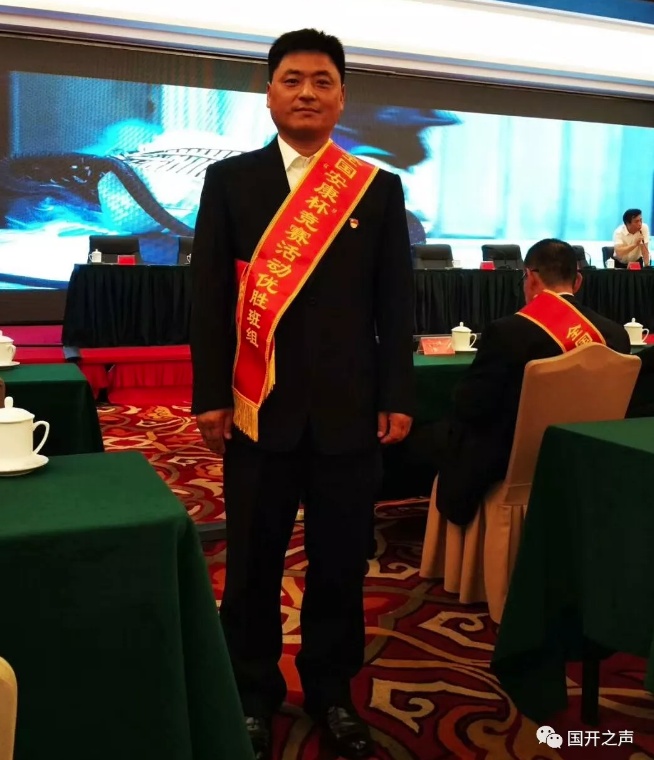 Ren Xiaoyun, a Han national, graduated from the Chongwen branch of Beijing Open University with a degree in Administrative Management as a junior-college student in 2011, rated an outstanding graduate of Beijing Open University and the Open University of China.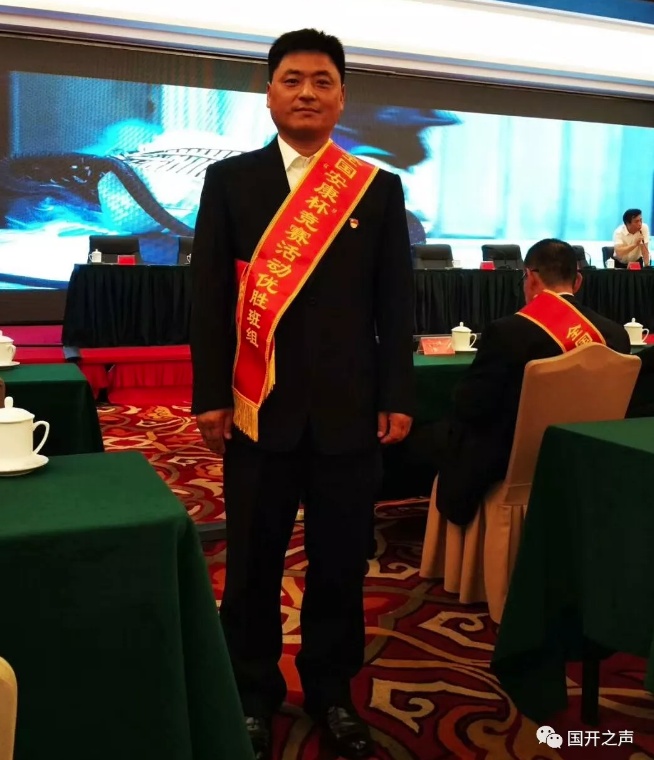 Ren works for Solid Waste Flow Ltd., which belongs to the Beijing Huanwei Group. He has been a representative for the 14th National People's Congress (Beijing Municipality), the 11th Congress of the Communist Party of China (Beijing Municipality), and the 18th National Congress of the Communist Party of China. He has been named a National Labour Model, National Outstanding Sanitation Worker, Outstanding CPC Member (Beijing Municipality), amongst other honours. The group under his leadership has been honored in Beijing and nationally for Youth Civilisation, and won the national "Ankang Cup" competition.
His progress has been closed linked with his studies. Despite being older, not having attained a high level of education, and being burdened with work, Ren studied hard, and finished his degree in three years. Since graduation, he has continued to read every day after work.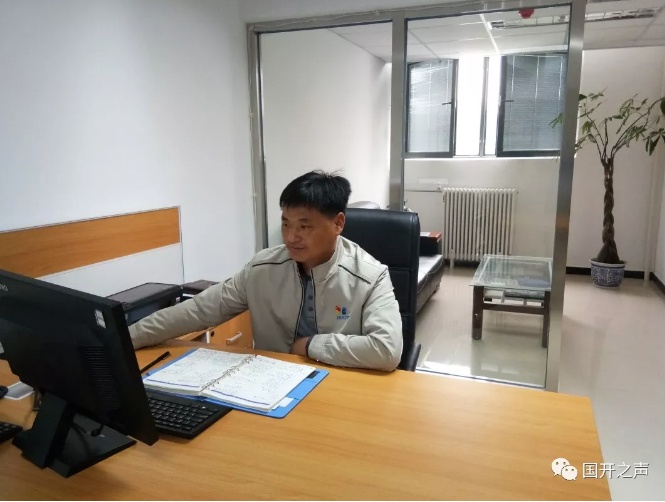 At work, he is the deputy director of Medical Waste Flow Ltd. Twenty-three years since graduating from Chengde Automobile Operation and Repair Secondary College, in 1996, he has made a good life as a middle manager in Beijing, and been chosen as a representative to the the 11th Congress of the Communist Party of China of Beijing Municipality, 14th National People's Congress of Beijing Municipality and the 18th National Congress of the Communist Party of China.His excellent work and persistence in studying has won him praise, as well as titles such as National Labour Model, National Outstanding Sanitation Worker, and Outstanding CPC Member (Beijing Municipality).
Studying Hard to be a Sanitation Worker in the New Era
2008 was a remarkable year for Ren Xiaoyun: he was selected both to be an Olympic torch bearer, and to take charge of garbage clearance in the competition areas. The high standards of this work made him feel that what he had learned so far was insufficient, and damaged his confidence. Therefore, he made up his mind to enter the Radio and Television University and study in his spare time. At this point he not only feels that he has learned enough, but that he can also keep up with the reform and development of the enterprise. He decided to follow in the steps of Shi Chuanxiang (a sanitation worker who was named a National Labour Model for his dedication) in "keeping others clean despite himself being dirty". He also dedicated himself to innovation and enhancements in the field of sanitation.
In his studies, he is dedicated to work, while in his work he solves problems through science and rational analysis. For the drivers, who have with low education and skill levels, Ren created rhymes totalling more than 20,000 words about safety precautions, vehicle use, maintenance and operations, enabling them to maintain standards in all these areas.
Enhancing sanitation work by maintaining standards
Ren's attention to detail and dedication have been worth noting. He always aims to achieve the "four satisfactions": satisfying customers (being on time and offering quality service), satisfying his fellow citizens (for example, by not driving recklessly), satisfying colleagues (for example, by allocating work fairly), and satisfying the leaders (taking responsibility). His service goes "above and beyond", and he ensures cleanliness in all aspects of his work, never even littering a single slip of paper or cigarette butt.
His ultimate goal is to enhance the beauty of Beijing, and he inspires all the workers around him, with his group having been named a Beijing and National "Youth Civilisation Unit", as well as a "National Outstanding Unit" in the"Ankang Cup" competition.
Working hard and with devotion
Sanitation workers work hard, and he worked harder than most. During his 23 years on the job, he went home to celebrate the Spring Festival in only 6 years, and has worked for over 1,450 vacation days. Whether in narrow alleys or on busy streets, he never committed a traffic violation or had an accident, safely traveling over 720,000 kilometers, equivalent to 18 times around the earth, with more than 20,000 garbage pickups and over 200,000 tons of garbage transported. He was the busiest driver in the company.
Emphasising environmental protection
Since the 18th National Congress of the CPC, he has lectured on the themes of Chinese Dream and Beautiful Beijing, drawing on his experiences to tell stories about the development of sanitation, calling on people to help make Beijing beautiful, conveying the idea of public service embodied in sanitation work, and teaching about scientific innovations in the field.
His lectures let him make people aware of their responsibility to protect the environment and take part in waste reduction and resource recycling. He also wants them to understand and support the work of sanitation workers. He is making his own contribution to the cleanliness and beauty of Beijing and the development of the sanitation industry.
New job, same responsibility
After years of training, he has now risen to become deputy manager of the medical-waste clearance and transportation center, responsible for removing medical waste from more than 3,000 medical institutions in Beijing, as well as animal products for 14 districts and counties. The center's management has become more systematic, but through all changes Ren Xiaoyun has kept his high standards. He continues to work hard, is always thinking about how to enhance his skills, and still has the ambition to help the centre serve the cause of environmental protection.
Ren Xiaoyun works steadfastly in his ordinary post, and continues to study and make progress. He has moved through being a migrant worker, garbage collector, group leader, assistant, deputy manager, national labour model, Beijing Municipality representative, and representative for the 18th National Congress of the CPC. He moves forward continually into more and more important and influential roles.
By OUC Voice WeChat Official Account