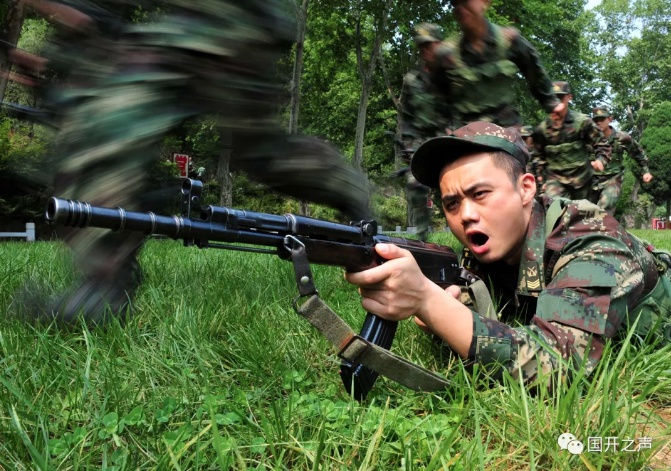 Zhu Hongjun is a Han citizen of Heze in Shandong Province. He joined the army in December of 2000, and became a Communist Party member in September, 2003.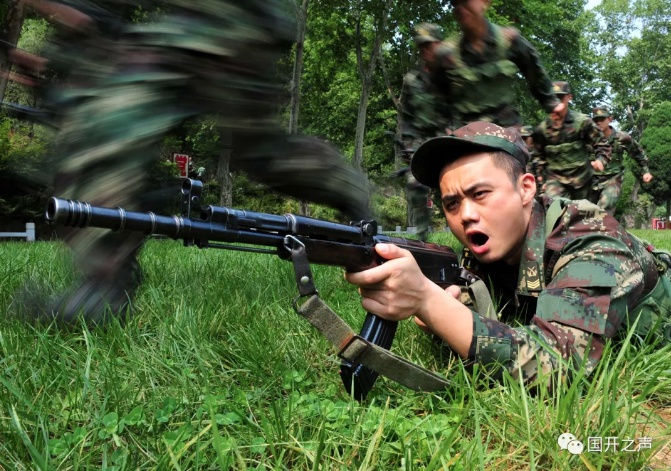 He is now a technician, and squad leader of a rocket-launch battalion in a rocket-force brigade, with a rank of sergeant, third grade. From September 2012 to July 2015, Comrade Zhu studied Mechanical Manufacturing and Automation at the Bayi School of the Open University of China (OUC), and obtained an OUC diploma. Since September of 2017, he has been an Administration undergraduate at the Bayi School. He is diligent in his studies and has a strong thirst for knowledge, and these traits are the basis of his outstanding achievements. His work life has been equally productive. His individual awards include a second-class merit and three third-class merits, and he has been named National Outstanding Youth Employee, Excellent Soldier, Outstanding Rocket-force Squad Leader, Advanced Learner, Outstanding Sergeant, and Model Soldier. He has also won third, second and first-class awards for outstanding soldier. For the last twelve years, he has made the list of top professionals at the military base, and has been named a level-one technical talent for the last six. A project for a missile-control-system training simulator in which he participated won an award, and many of his other research achievements have as well. His accomplishments have been reported by Channel 7 of China Central Television, the People's Liberation Army Newspaper, the Rocket Corps Newspaper, and the Rocket Army Political Industry Network. In 2017, he was elected as a delegate to the19th National Congress of the Communist Party of China.
Studying hard and achieving excellence. To strive to do his best was what Zhu Hongjun pledged when he joined the army. Over the years, he has always taken the lead, and never refused a task, gradually developing into an all-round talent. Since joining the army 17 years ago, he has always integrated his individual pursuits with professional advancement, getting up one hour earlier and going to bed one hour later than others, and even using his holidays to study. He takes advantage of opportunities such as live-ammunition drills and weapons inspections to consult experts; has mastered control systems and memorized circuit diagrams; and became the first soldier to be promoted as trumpeter, then as squad leader and coach.
Aiming at victory and daring to explore and innovate. Zhu Hongjun's most important qualities are diligence and perseverance. He firmly believes that taking the lead in battle is important, and that as a soldier he should always strive to be the best. After junior high school, his lack of experience with technology made him feel helpless. However, instead of giving up, he made full use of his free time to study, and never hesitated to ask for help. Bit by bit he made his way through all the textbooks, with his notes reaching a height of over a foot and containing hundreds of thousands of words. Older control systems have frequent problems, and he often spent all night troubleshooting. On the basis of all his experience he compiled a teaching manual for the system that ended up being adopted by the brigade. After having completed the control-system training simulator in 2009, in 2011 he participated in the production of a variety of award-winning military devices.
Loyal, dedicated to the cause of making our armed forces powerful, and willing to endure hardship, Zhu Hongjun has participated in many live-ammunition exercises, and numerous successful missile launches. He has also been recognized as a "Technical Master" and "Soldier Expert" by the brigade. Over the years, due to his exhausting schedule, Comrade Zhu has suffered serious stomach ailments, yet his strong sense of responsibility and devotion to his career, have led him to continue to work overtime. Once he even required an IV drip, and was called a "desperate Sanlang" (a workaholic) by his comrades. In 2010, the encampment faced a great flood, and Zhu Hongjun, at home to celebrate his child's first month of life, came back early to help. He can always be counted on when difficulties or dangers appear, and he never neglects his duty, always discussing issues with the others on the team and contributing to the construction of the battalion. He is a model and mainstay, and leads everyone forward.
Comrade Zhu has always maintained a strong sense of responsibility with his down-to-earth attitude to his work, and his high standards. He has made outstanding contributions to the combat effectiveness of the army and the overall construction of the unit, and has become a leader in training it for combat.
By OUC Voice WeChat Official Account