My name is Yuan Wenqian. I come from Xiuwen County, Guizhou Province, where the Yang-Ming Mind Theories originated.
I am a retired soldier, and a sophomore studying Law at the OUC's Guizhou Branch. When I look back on my years in the army, I feel delighted to see how quickly I grew up there. My army life changed me from an innocent young girl to a warrior with an unbreakable heart. However, as it came time for me to leave, I began to panic.
Even though I was rich in experience, with a strong will and ability to work, I was still lacking the "standard equipment" of a young job seeker: a college degree. Despite the fact that one's educational background does not offer a full picture of one's abilities, as everyone says, it is difficult to find a job without one. How could I consider myself competitive? But I told myself that I could not let this stop me from pursuing happiness, and that I must go to college. As President Xi said, we should not let anything make us abandon our ideals. Also, as Mr. Wang Yangming said, nothing is accomplished without someone setting his mind to it. That is why I enrolled at the OUC.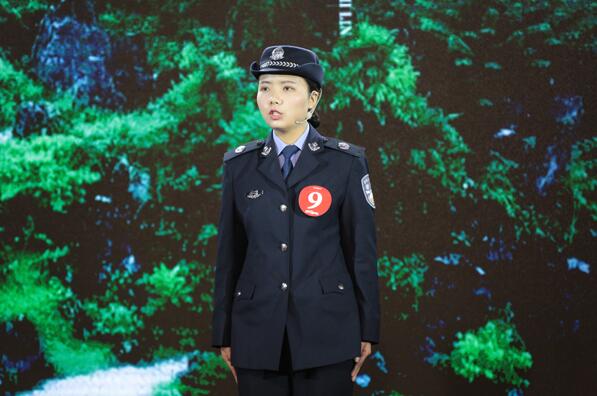 Yuan Wenqian, female, 26 years old, majoring in Law at the Guizhou Branch of the Open University of China (OUC)

I began my studies with a strong and a single purpose: to get a diploma. But then something happened to alter my intention. In an activity organized by the university, there was a game that involved guessing idioms. Many of the students participating could not do so due to their lack of knowledge. What's more, because of their poor vocabulary, they could not find the exact words to express themselves. I was deeply struck by this. What was wrong with them? They made the game dull, like a conversation between a chicken and a duck, with neither understanding the other. Our land is where Mr. Wang Yangming gained enlightenment, and I was reminded of his famous saying: There is neither good nor evil in the foundations of the heart. The will and action are what lead to good or bad, and we are given the ability to see the difference. In order to understand the nature of things, one should do good and refrain from evil. At the same time it struck me that it is OK for a country to have no long history or far-reaching culture, but not for it to do without good education.

Most of us are ordinary workers, who cannot do great deeds, become models of uprightness, or put forward our own ideas the way the old saints did. But our thinking and culture should never become paralysed. What we need is not only material civilization, but also spiritual. I have now found the real purpose of learning, have adjusted my learning method, and begun to study even harder.

Teachers use learning to water our hearts bit by bit, like a fine rain. As I have studied day by day, I have found that my teachers possess equal degrees of learning, integrity and competence, which has given me the kind of esteem for them that I had for my teachers as a child. Therefore I am not only yearning for a college diploma, but also to bathe in a sea of books and walk in the palace of learning; not only to enhance my abilities but also to make my mind and soul more sublime.
Over time, I have found myself changing. Gradually talent and learning have been added to the soldierly spirit I gained while in the army. Learning broadens one's horizons, gives one a more nuanced view of the world, enables one to find solutions to problems, and gives one confidence and power.

Learning has helped me grow, and shown me the truth that it exists "to develop people's ability to think, establish a right path for them, carry on the studies followed by the old saints, and make peace for all time". (This speech won third prize in the OUC "My Learning Story" speech contest.)

By OUC