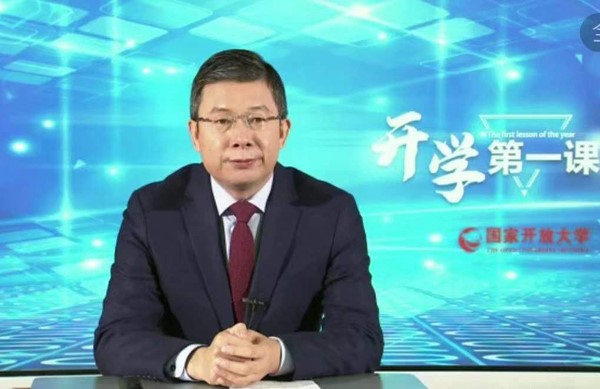 On 24 February 2020, Jing Degang, secretary of the Party Committee and president of the Open University of China (OUC), gave a live video speech on "Patriotism and Growth," marking the first lesson of the new term for students and staff of the OUC across China.
At 10am, Jing Degang's "First Lesson of the New Term: Patriotism and Growth" started after a solemn broadcast of the national anthem, during which Jing Degang stood up and sang together with the teachers and students.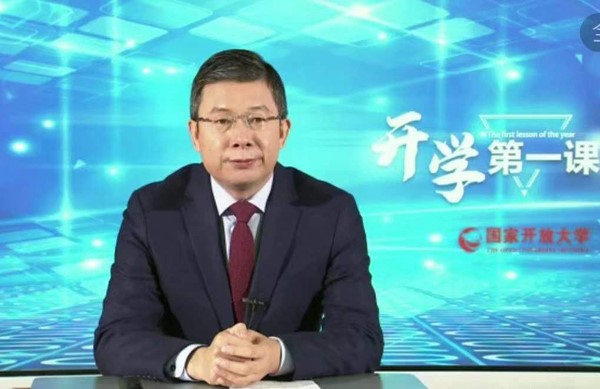 "Patriotism is an important element of the OUC!" Based on the "Three Questions on Patriotism" raised by Zhang Boling, former president of Nankai University, Jing Degang stressed that students should make serving their motherland and its people their motivation, combine moral education with good personal conduct and behaviours, and establish the noble sentiment of loyalty to their motherland . Jing Degang said that during the prevention and control of the COVID-19 epidemic, all members of the OUC family are united under one mind and are showing their commitment, bravery, and consideration. When volunteers rush to support Wuhan, they embody a friendship that is based on unity with their fellow man, on a relationship inspired by a common origin and ancestor and which is like blood: thicker than water. In the face of this sudden epidemic, members of the OUC have been offering each other support and assistance in times of adversity, working with one mind in order to overcome difficulties. They have actively responded to the call of the country, loving and serving the country through their practical actions. While actively donating epidemic prevention materials, a large number of teachers and students have also personally participated in the epidemic prevention and control campaign. On the basis of maintaining the well-being of teachers and students, the OUC implemented the requirements of the Ministry of Education to "continuing learning while suspending classes," made full use of the cloud classroom, opened a variety of learning platforms and resources free of charge, and provided diverse teaching services to students to ensure that teaching work is carried out in an orderly fashion during this special time. This represents the OUC's efforts to assume its social responsibilities as an education unit. During this critical juncture, OUC staff and students are demonstrating a positive spirit and showing that they understand the significance of taking the overall situation into consideration, obeying orders, and displaying willingness in fighting against the epidemic and making contributions to society.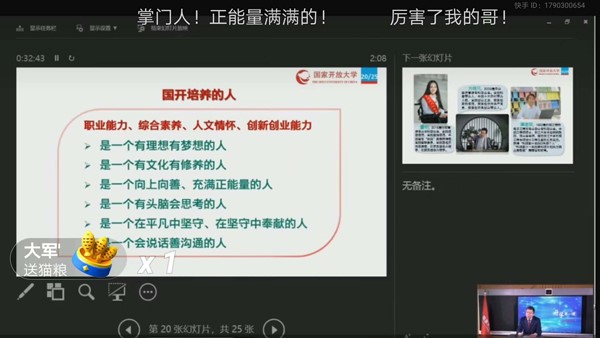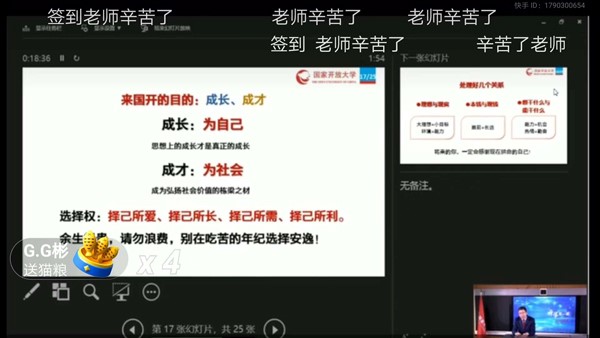 Jing Degang said that the OUC values growth, not only of its students but also of the university itself. Students should be clear about the purpose of studying at the OUC, recognise the essence of growth and achievement, strive to improve themselves on an ideological level, and eventually become talented professionals that will help to promote social value and benefit the country and society. At the same time, students should know how to make choices and accept or reject certain opportunities i.e. learn to differentiate between what you love, what you are good at, what you need, and what is beneficial to you. Students should learn to properly handle the relationship between ideals and reality, between principals and money, and between what they want to do and what they can do. In other words, they should correctly establish the relationship between ideals and goals, environment and ability, short-term and long-term goals, capacity and opportunity, and enthusiasm and diligence. In this constantly changing impetuous social environment, learning cannot be accomplished overnight, but the time cost is worth the effort. However there are still gains and methods to be used. Students should learn to enjoy their own company, concentrate on learning, and think deeply. This unexpected switch to a home-based learning environment gives us valuable time to get down to the things we want to do. Students should achieve "three make-ups, two studies, and one improvement," that is, to make up a work summary, a work plan, and long-term thinking; to study their own value and how to better adapt to the working environment make contributions to the society; and to improve their own value and capabilities and make up for their own shortcomings. Jing Degang said that students should improve their professional ability, comprehensive quality, humanistic feeling, innovation and entrepreneurship abilities, and knowledge through continuous learning. In this way, they will eventually grow to become people who have ideals and dreams, culture and cultivation, upward and positive energy, brains and thinking, who can stand fast and make contributions, and who can express their opinions and communicate well.
Finally, Jing Degang put forward three questions for teachers and students of the OUC: what is the greatest ability of a human being? What is the standard for a happy life? What does it take to grow up and achieve something? He warned the teachers and students to avoid life's three taboos — selfishness, too narrow perspective, and too many complaints — and reminded them that they need to take brave and firm steps on the road of life, which requires them to take the initiative instead of waiting for it to happen since success comes only with strenuous effort, perseverance, and after enduring trials and tribulations.
The teachers and students sang the university song together, marking an end to this wonderful life lesson.
The OUC headquarters, departments, and colleges all organised for teachers and students to watch the lesson through a range of online platforms, including the OUC cloud classroom and the OUC Kuaishou and Douyin accounts (two short video social networking apps). A total of 250,000 people watched the live broadcast.
After the lesson, the branches and schools responded actively. Teachers and students all over China reflected that "First Lesson of the New Term: Patriotism and Growth" presented high-level, far-reaching ideas, distinct themes, and rich content, and that it was simultaneously reasonable, meaningful, deeply inspiring, and educational. It warmed people's hearts during this special period and drove home the important position of the OUC. After hearing Jing Degang's sincere words and fervent hopes, the teachers of the OUC system had a lot of thoughts. Besides being deeply touched and inspired, it also gave them a strong sense of belonging. They expressed their commitment to better practicing the OUC's educational mission in the future and contributing to the development of the OUC. Students from all over the country agreed that they should combine their personal future with the fate of the motherland, learn to become useful people, apply what they have learned in practice, and try to achieve more. They also promised to work hard in ordinary posts, striving to be the kind of people who can shoulder responsibilities for the country and society.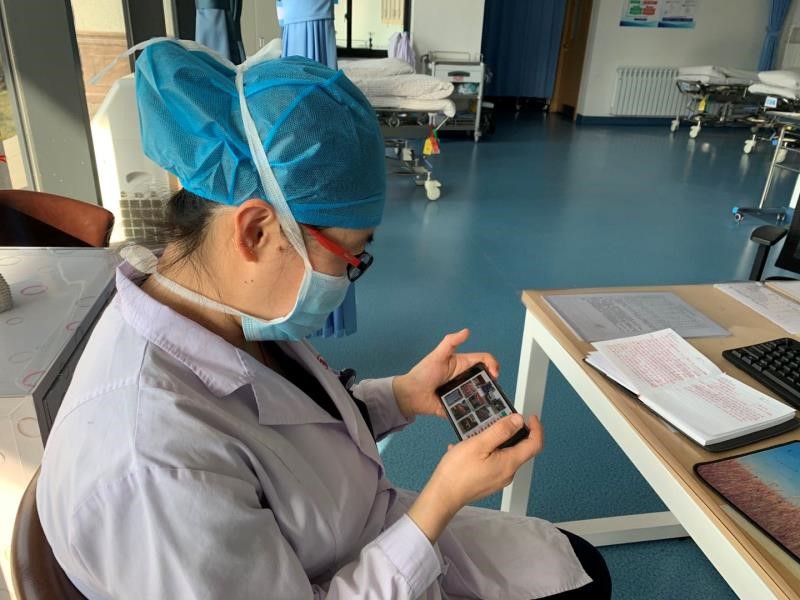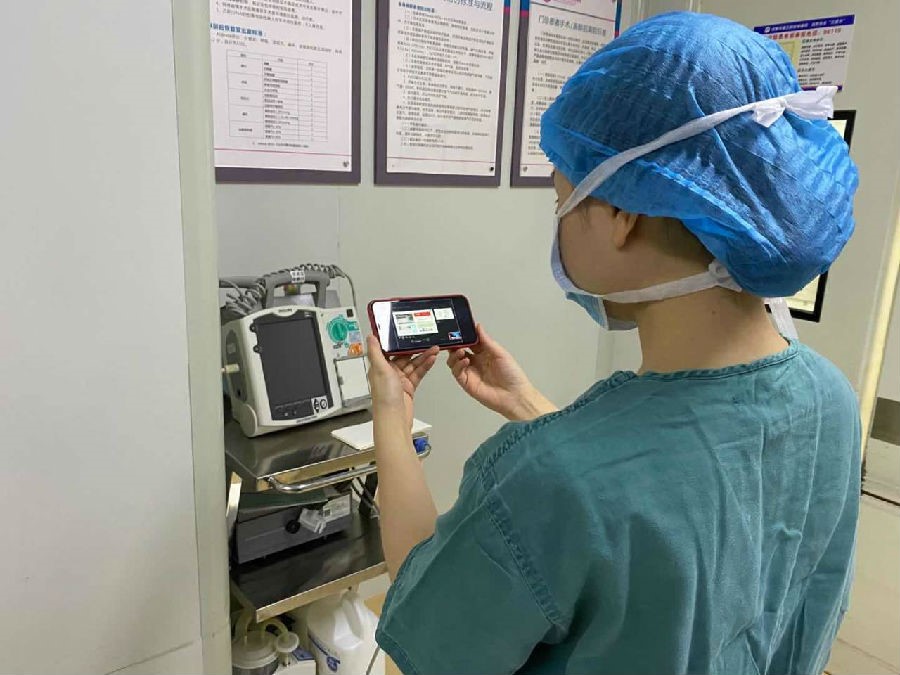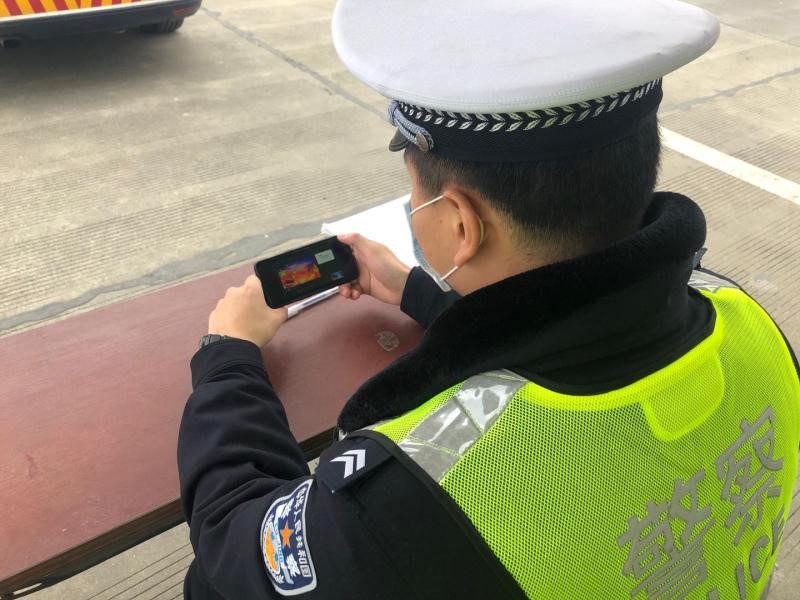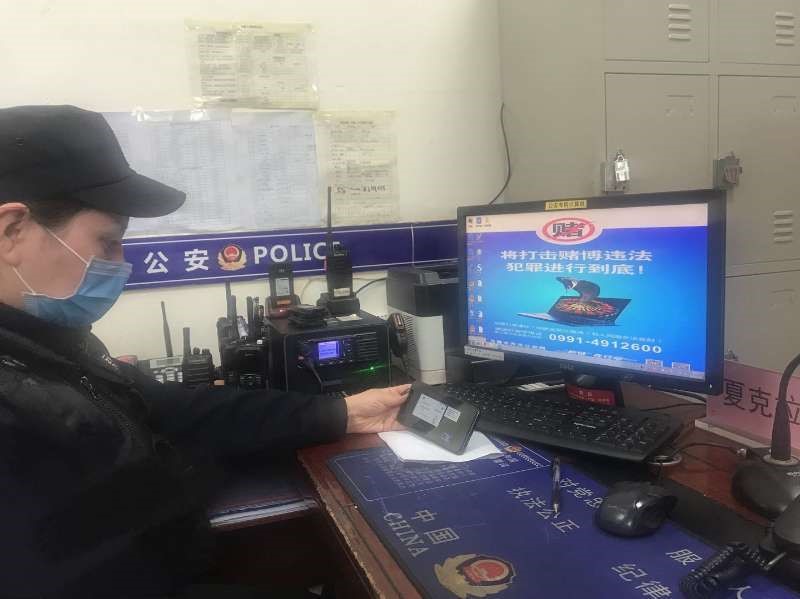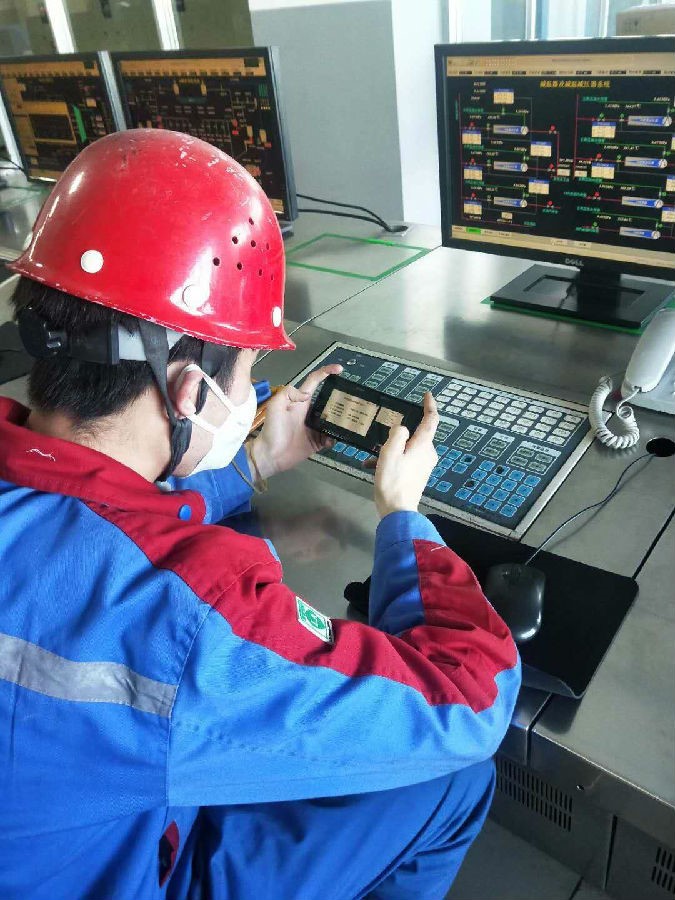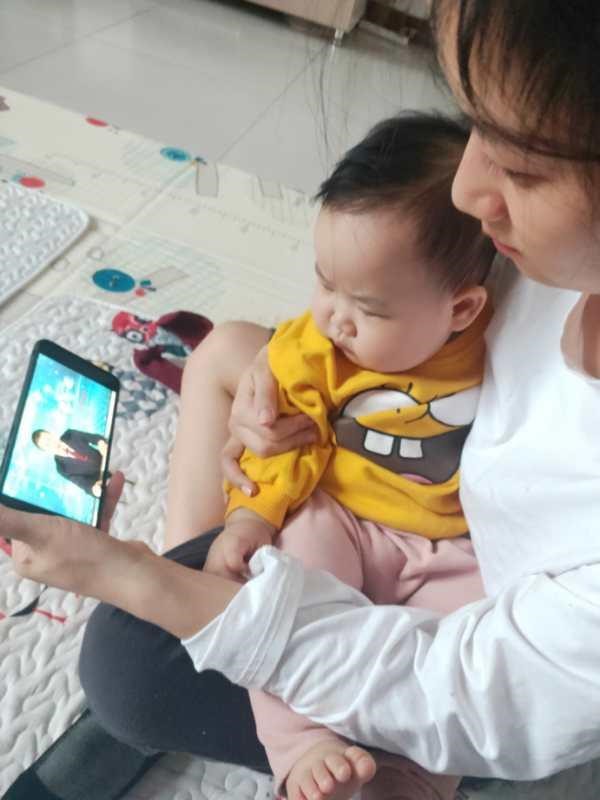 By OUC Academic Affairs Department