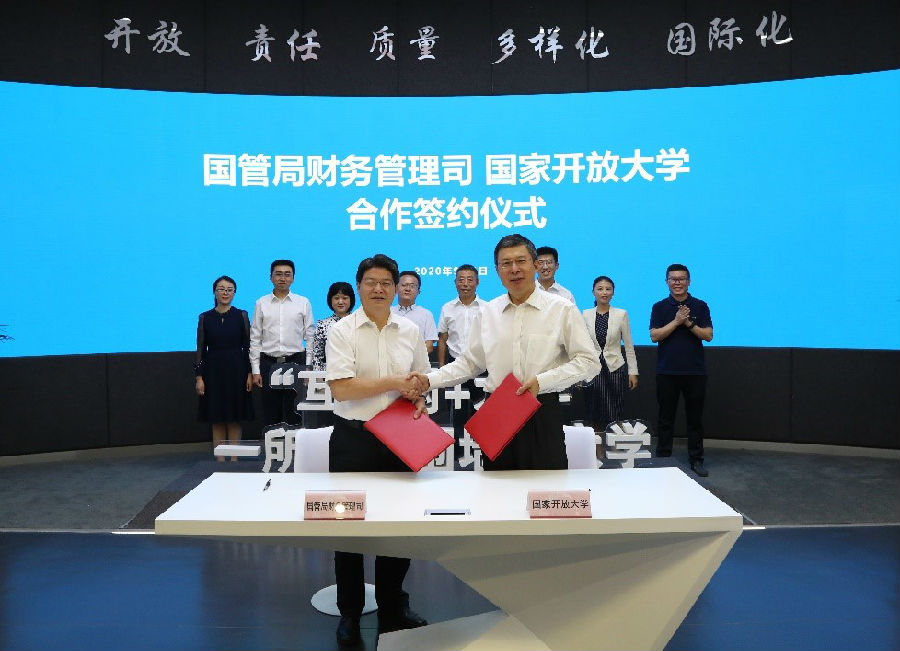 On 4 September 2020, the Financial Management Department of the National Government Offices Administration (NGOA) signed a cooperation agreement with the Open University of China (OUC) to jointly build a resource sharing platform for universities for older adults affiliated to China's state organs.
Wang De, director of the NGOA's Financial Management Department, and Jing Degang, secretary of the Party committee and president of the OUC, signed the cooperation agreement on behalf of the two sides.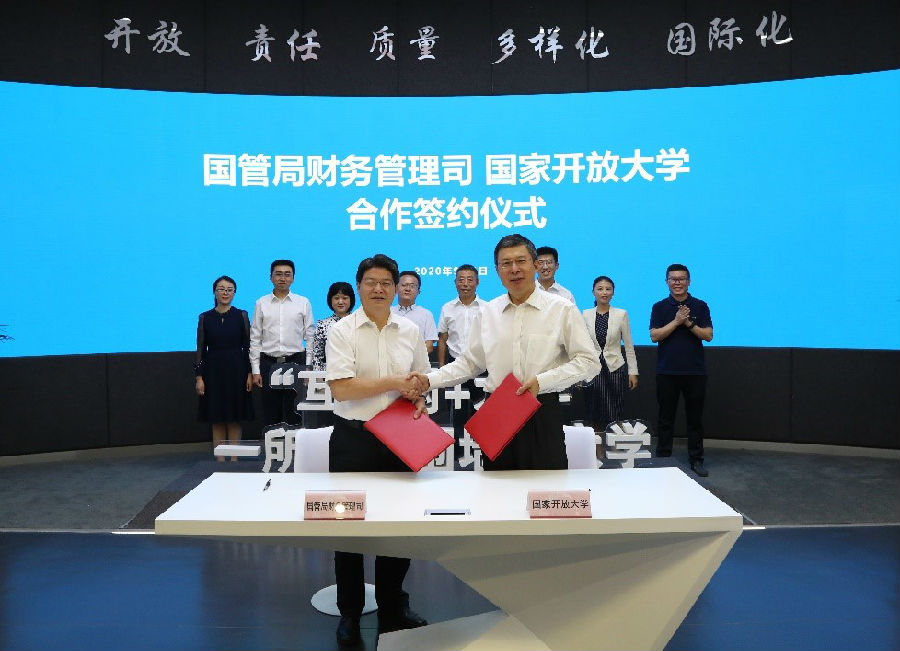 The purpose of the cooperation is to meet the online teaching needs of the universities for older adults affiliated with the various departments of China's state organs and promote the online sharing of high-quality education resources among such universities. The resource sharing platform can be accessed both from computer and mobile terminals (WeChat applet). Its main function is to provide a centralised, unified, functional, and easy-to-use technology platform for the universities for older adults affiliated to various departments of the state organs to develop online teaching, and help them realise and improve a three-dimensional teaching model integrating online and offline education. It also aims to provide a large number of high-quality online courses and digital library services for the retirees of various departments under the state organs.
The resource sharing platform has already officially launched. In the future, the two sides will jointly promote the formation of an online service system for the education of older adults of the state organs and establish an online elderly education brand.
By Liu Caimei,OUC