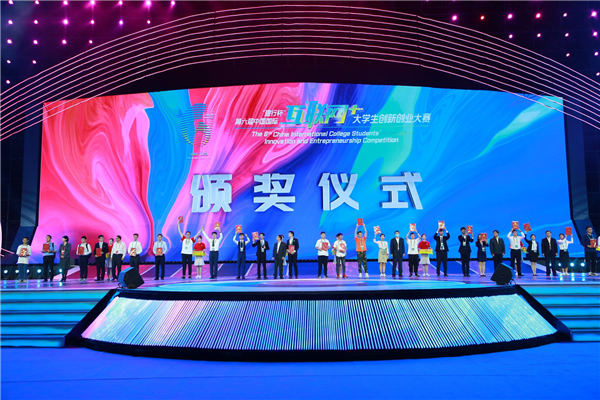 In the finals of the 6th China International Internet Plus College Student Innovation and Entrepreneurship Competition, held at the South China University of Technology from 17 to 19 November, 2020, a project submitted by the Bingtuan Branch of the Open University of China (OUC) finished second in the Vocational Education category.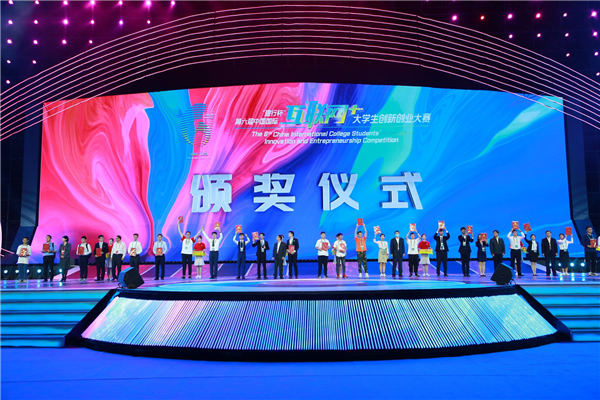 The OUC qualified to participate in this competition for the first time this year. The project, Sound-imitation Technology – "Creating a Barrier-free World with Love", submitted by the Bingtuan Branch of the OUC, came first for the Xinjiang autonomous region, and second out of the 78 projects competing in the finals. The project team consisted of Chen Wanyin and Feng Tianzhi, students in the Beijing Road School at the Bingtuan Branch. The purpose of the project was to enhance the capacity of people with visual impairments to perceive their surroundings, and to enhance their mobility, through products such as the Voice-imitation Travel App and Sound-imitation Intelligent Glasses.
With the theme of "encouraging innovation and entrepreneurship", the competition attracted a total of 1.47 million projects and 6.31 million students from 4,186 colleges in 117 countries and regions at home and abroad. The students at the Bingtuan Branch showed initiative and creativity, and made breakthroughs by combining theory with practice. Their project was praised by the judges and other experts, and they demonstrated the high educational level of OUC students.

By Di Xiaoxuan, OUC