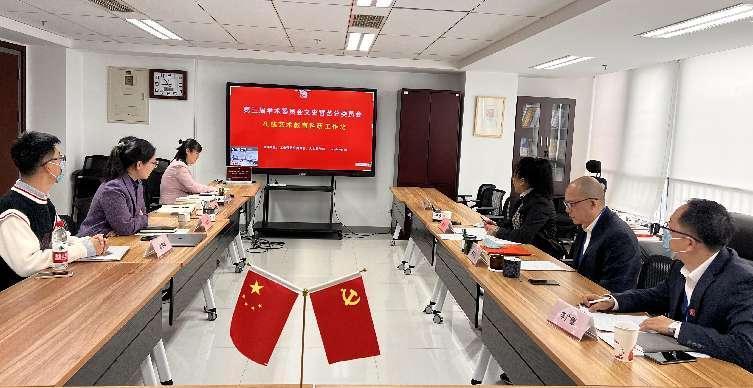 On 27 April 2022, the Academic Committee for the Humanities, History, Philosophy and Art, together with the Faculty of Humanities of the Open University of China (OUC), held an "Online Art-education and Research Workshop", aiming to implement the requirements of the OUC Academic Committee for promoting the research of teachers, and cultivate teaching and research teams for the disciplines of Humanities, History, Philosophy and Art.
Professor Zhang Jingjing of Beijing Normal University researches the effectiveness of online education, and offered the online art-teaching practices of the young teaching teams of the Faculty of Humanities as a model of high-quality teaching and research. The meeting, held both online and offline, was presided over by Han Yi, director of the Department of Quality Monitoring and Control, and Tang Yingshan, dean of the Faculty of Humanities.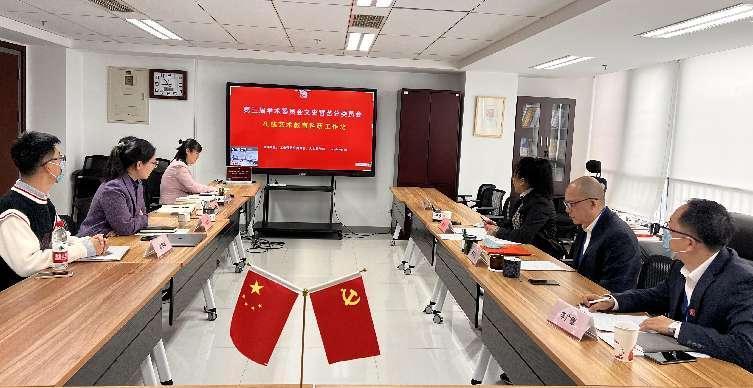 Han Yi introduced the purpose and significance of the workshop, while Tang Yingshan introduced the teaching practices of the "Pang Zhonghua Advanced Calligraphy" and "Oil Painting for Beginners" classes, and the process of forming young research teams. The young teaching teams of the Faculty of Humanities reported their research results.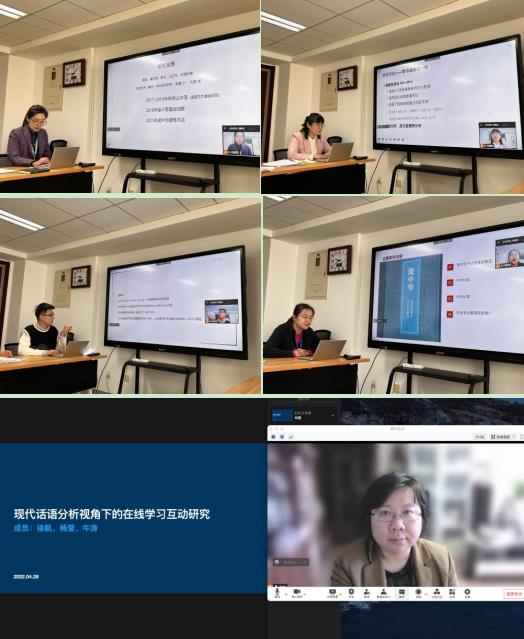 Professor Zhang commented on these reports one by one, while other experts suggested how the research could be improved in terms of topic selection, writing, and other aspects. It was pointed out that the workshop seeks to explore how to combine teaching with research, and enhance the quality of teaching. The researches of the young scholars were collaborative and successful, and the experts suggested how research could be carried out in related fields.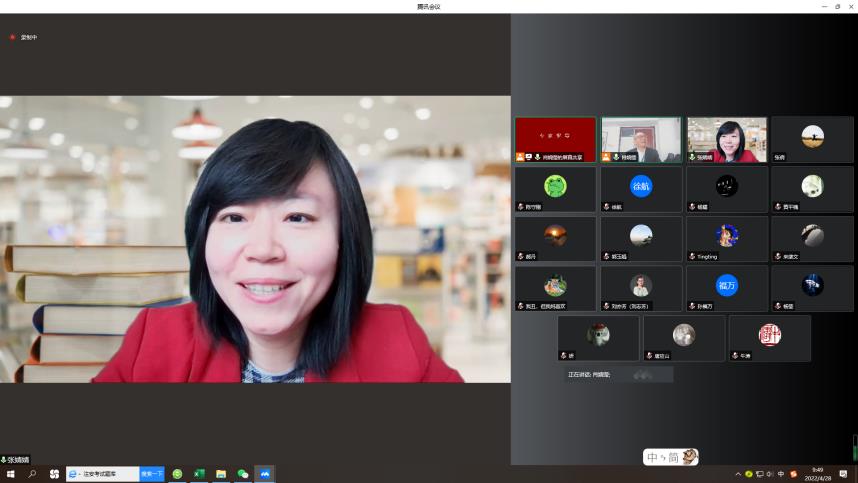 Professor Zhang also introduced the theory and practice of network analysis in online art education. Citing live-teaching videos and text interactions as examples, she conducted analysis based on cutting-edge research, adding strong academic and practical significance to the lecture.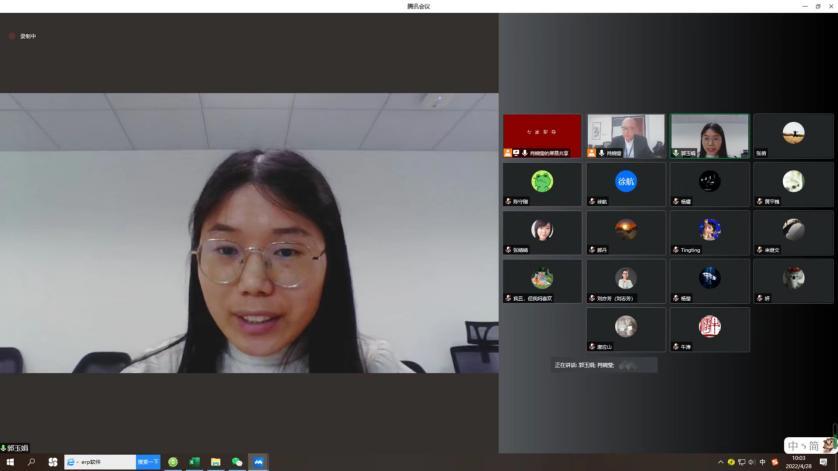 During the exchanges, Dr. Guo Yujuan of the Distance Education Research Centre of Beijing Normal University discussed with the participants research on the characteristics of student social networks in the theory of Connectivism, and issues related to research into online art education.
By Xiao Wanying, OUC